Funeral for PC Fiona Bone
The funeral of PC Fiona Bone, who was killed in a gun and grenade attack, has taken place. The funeral of her colleague PC Nicola Hughes - who died in the same attack - was held at Manchester Cathedral yesterday.
Honouring our fallen colleague, PC Fiona Bone, by flying the HQ flag at half mast. Our thoughts are with her family, friends and colleagues.
Paying our respects to fallen #GMP colleague PC Fiona Bone today. We will Twitter Silence for funeral from 1000. RIP http://t.co/Vp2FPQzs
PC Fiona Bone grew up in #Leicestershire. DCC Simon Edens & PCs Simon Thompson & Jo Kelly will be in Manchester at her funeral today.
Advertisement
PC Fiona Bone lived in Sale, Greater Manchester, with her partner Clare Curran, with whom she was planning a civil partnership, and Ms Curran's daughter Jessie.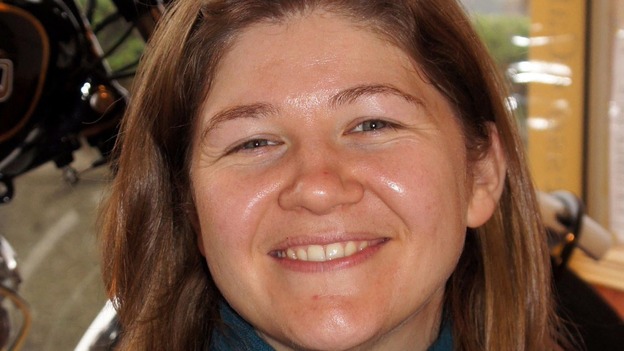 The police officer's family paid tribute to "a wonderful daughter, sister, partner and parent".
PC Bone was "so happy" in life, planning her civil partnership and on the day she died she had spoken to Miss Curran about invitations to the ceremony.
She had served with Greater Manchester Police for five years and although quiet and reserved at first, had later come out of her shell and colleagues came to regard her as a calm, collected and professional officer who could defuse situations with her gentle manner.
The second funeral of a police officer killed in a gun and grenade attack will take place at Manchester Cathedral today.
PC Fiona Bone, 32, died along with her colleague PC Nicola Hughes, 23, after they went to investigate a burglary call at a house in Hattersley, Tameside, on September 18.
Thousands of police officers and members of the public lined the streets yesterday to pay tribute to PC Hughes and similar scenes are expected today.
Dale Cregan, 29, is on remand accused of the murder of both policewomen, two further murders and four attempted murders.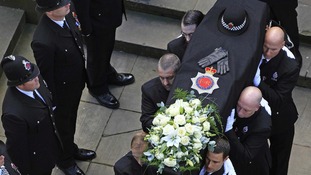 Thousands of mourners lined the streets of Manchester as the public paid their respects to PC Nicola Hughes who was shot while on duty.
Read the full story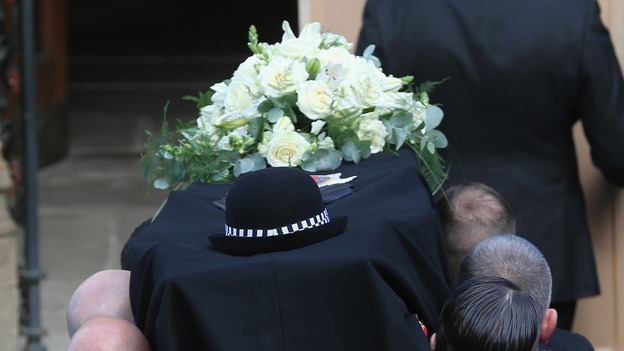 Thousands of police officers from across the country gathered today in memory of a policewoman killed in a gun and grenade attack.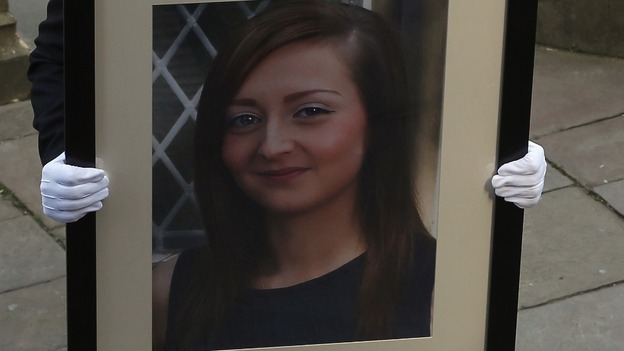 They were joined in Deansgate by hundreds of members of the public who lined the route of the funeral cortege as it made its way to Manchester Cathedral.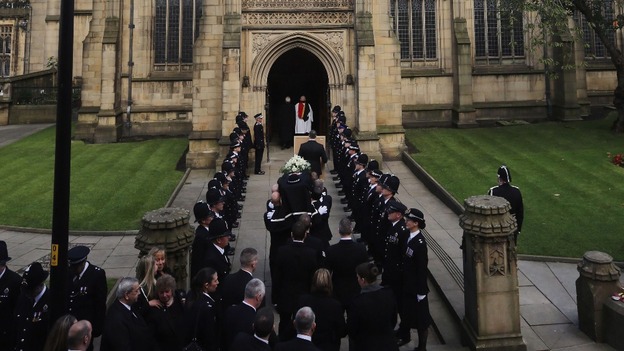 Advertisement
1,000 mourners are attending the funeral mass of PC Nicola Hughes in Manchester Cathedral.
GMP officers acted as pallbearers and six officers on horseback formed a guard of honour as the hearse arrived at the Cathedral.
The funeral is being played on a live screen at the rear of the cathedral for the hundreds of mourners gathered outside.
Respectful silence descends outside Manchester Cathedral. The public and the police alike say thank you to PC Nicola Hughes
Today the nation lays to rest one if its unsung heroes. To us she will always be a hero and we will never forget her service and sacrifice.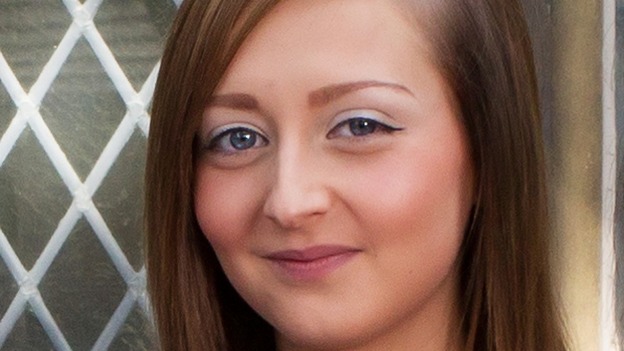 Hundreds of police officers from across the UK have joined mourners at Manchester Cathedral for the funeral of 23-year-old Nicola Hughes, murdered alongside her colleague Fiona Bone a fortnight ago.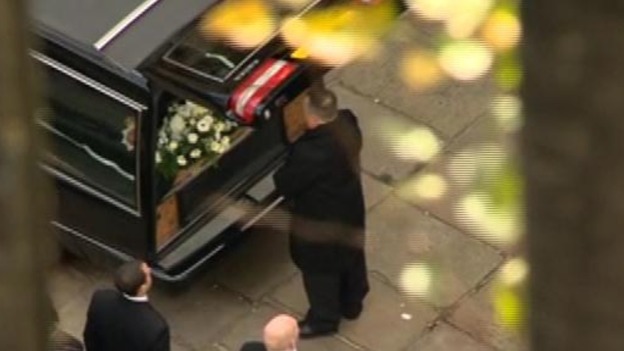 Load more updates
Back to top