Justin Lee Collins found guilty
The television presenter Justin Lee Collins has been found guilty of harassing his former partner, Anna Larke. He has been sentenced to 140 hours community service within the next 18 months and ordered to pay £3,500 in prosecution costs.
Whilst Refuge is pleased to see that Justin Lee Collins was found guilty of harassment causing fear of violence we are disappointed with the sentence.

Awarding a mere 140 hours of community service and payment of £3,500 in prosecution costs does not send a strong public message that domestic violence, or threat of violence, is as serious as any other violent crime.
Derisory sentences such as this simply reflect the need for further training to increase understanding of domestic violence and its impact – domestic violence kills two women a week.

Until the courts give sentences that fit the crime, men like Justin Lee Collins will get away with campaigns of terror and thousands of women, like Anna, will continue to be at risk.
– Sandra Horley, Chief Executive of domestic violence charity, Refuge
Justin is extremely disappointed by the verdict. He will consider his position with his lawyers.
– STATEMENT ON BEHALF OF JUSTIN LEE COLLINS
Advertisement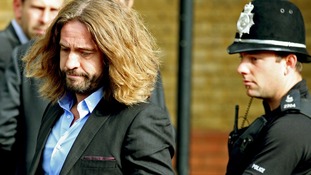 Prosecutors say the case proves victims of abuse have a voice and it will be heard. Collins was ordered to carry out 140 hours unpaid work.
Read the full story
There was clear evidence in this case that the defendant had subjected the complainant to physical, psychological and verbal abuse during the course of their relationship.

A unique feature of this case is the presence of voice recordings of some of the abuse, which supported the allegation.

The jury's guilty verdict after a two-week trial at St Albans Crown Court confirms that victims of domestic abuse have a voice and it will be heard.
– Baljit Ubhey, Crown Prosecution Service
Collins stayed silent as he walked out of the court and got into a waiting car after hearing the verdict.
Detective Inspector Justine Jenkins led the investigation for Hertfordshire Police:
The victim was extremely brave in coming forward to report the offences inflicted upon her. I would urge anyone who is or has been in a similar situation to get in contact with police as soon as possible. I can reassure you that you will be taken seriously and treated with sensitivity.
Advertisement
This is humbling work for somebody who lives a prominent public life but the very humility that the manual work should induce will make you pause and think about what you have done.

You've had a successful career and led up to this time a decent life. It would have been very much to your credit if you had had the courage to admit your violence against Ms Larke and for that you will pay the price.

It's serious because any violence in any relationship when people should be able to rely on each other is a serious breach of trust.
– Judge John Plumstead, St Albans Crown Court
We are absolutely ecstatic with the verdict and are relieved the jury were able to see through the lies of an abuser.

We will not rest on our laurels in the wake of this good news and intend to go out into the world and use this experience to empower women to stand up to domestic abuse.
We will also be campaigning to have emotional abuse properly recognised in law and do our utmost to end the much reported culture of celebrities using their positions to abuse people without fear of reprisal.

We are overwhelmed by the messages from people, inspired by Anna's experience, who have left their abusive relationship. We hope this experience will empower others to do the same.
– FAMILY OF ANNA LARKE
The judge at St Albans Crown Court sentenced Collins to carry out 140 hours unpaid work within the next 18 months. He was also ordered to pay £3,500 in prosecution costs.
Collins showed no emotion as the verdict was announced. During the trial the jury heard evidence that he was a controlling, jealous boyfriend who assaulted Anna Larke.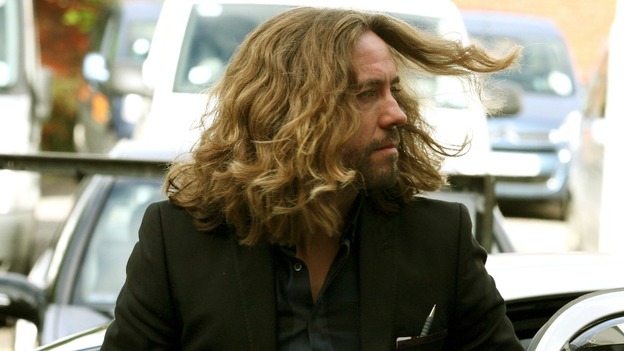 The court was told he made her write down every sexual encounter she had ever had and stopped her using social networking sites such as Facebook and Twitter after reading her messages.
Load more updates
Back to top