Turkey returns fire to Syria
Turkish forces fired across the border into Syria today after a shell launched from Syria landed in Turkey's border town of Akcakale.
Thousands of protesters have gathered in the streets of Turkey to demonstrate against a parliamentary memorandum allowing military operations against Syria if the government deems it necessary.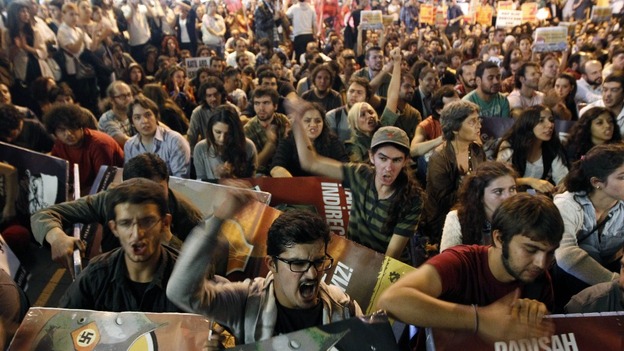 Demonstrators chanted slogans such as "Don't remain silent! Shout! All people are brothers and sisters!" and held banners emblazoned with "Hands off Syria!" and "Get out of the Middle East".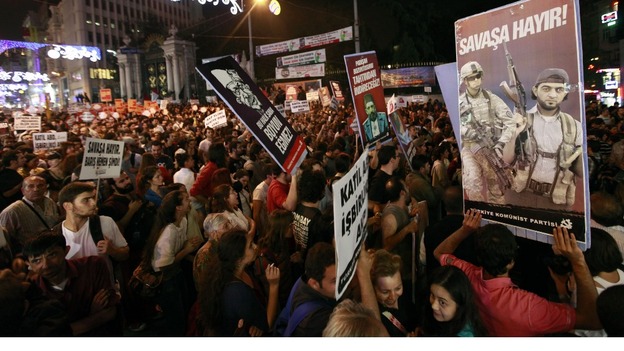 Earlier in the Turkish capital Ankara, police in riot gear fired tear gas at protesters as they charged toward them trying to march towards parliament.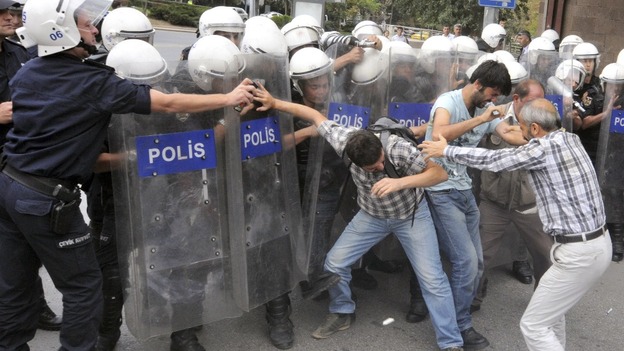 The protests came as Turkish soldiers moved to stand guard near crossings on the Syria-Turkey border following yesterday's shelling of Akcakale, which killed five civilians.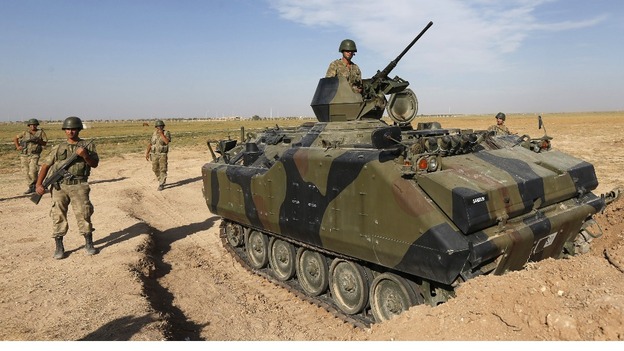 Turkey's Deputy Prime Minister Besir Atalay said the bill authorising strikes against Syria was "not a declaration of war" but merely a "deterrent".
Deputy Prime Minister Nick Clegg has said the UK recognises that Turkey has "every right to respond when attacks on Turkish soil against Turkish citizens take place".
Speaking while on a visit to Turkey, Mr Clegg told reporters he was "really shocked and saddened" by the deaths of five Turkish citizens after a mortar bomb was fired from Syria yesterday.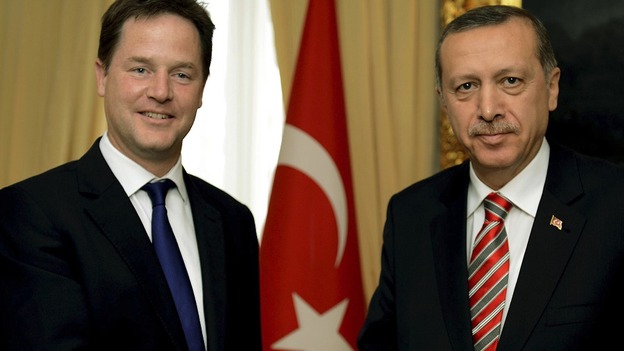 He said: "It's just yet another example of the cruelty and barbarism of the violence which is raging within Syria, yet another example of the totally illegitimate use of force by the Assad regime".
"And yet another reason why we must redouble our efforts working together - the UK and Turkey - with other members of the international community to bring this cruel style of violence to an end".
"Turkey has every right to respond when attacks on Turkish soil against Turkish citizens take place like that. We recognise that," he continued.
"We recognise that the Turkish response is a measured one and we very much hope that the events of the last 24 hours will not escalate further".
Advertisement
UN Secretary-General Ban Ki-moon's spokesperson released the following statement today regarding rising Syria-Turkey tensions:
The [UN] Secretary-General is alarmed by escalating tensions along the Syrian-Turkish border.

The Secretary-General has repeatedly made clear his concern about the spillover of the Syrian crisis into neighbouring countries, as occurred yesterday with Turkey.

As the situation inside Syria deteriorates yet further - including the atrocious terrorist bombings in Aleppo this week which killed dozens of people including civilians - the risks of regional conflict and the threat to international peace and security are also increasing.
The Joint Special Representative for Syria of the United Nations and the League of Arab States, Lakhdar Brahimi, has been in communication with officials from Turkey and Syria in order to encourage an easing of tensions.

The Secretary-General calls on all concerned to abandon the use of violence, exercise maximum restraint and exert all efforts to move toward a political solution.
UN Secretary-General Ban Ki-moon is "alarmed by escalating tensions" on the Syrian-Turkish border and believes the risk of a regional conflict is growing, his spokesman told the Reuters news agency today.
Russia has blocked the adoption of a draft UN statement that condemns yesterday's Syrian mortar attack on a Turkish border town and proposed a weaker text calling for "restraint" on the border.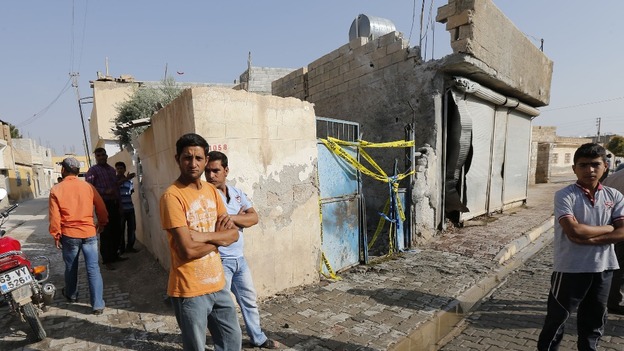 The original draft, circulated to the 15-nation Security Council yesterday, condemned "in the strongest terms" the shelling of Akacakale in Turkey's southeast, which killed five people, and demanded an end to violations of Turkish territory.
However, Russia's proposed statement, obtained by Reuters, does not refer to Syria breaching international law.
It states: "The members of the Security Council called on the parties to exercise restraint and avoid military clashes which could lead to a further escalation of the situation in the border area between Syria and Turkey".
If adopted, the non-binding statement would also call on the two neighbouring countries to "reduce tensions and forge a path toward a peaceful resolution of the Syrian crisis".
The US also proposed amendments to "strengthen" the original text, a Western diplomat told the news agency.
European Union foreign policy chief Catherine Ashton has condemned Syria after a mortar bomb fired into Turkey yesterday killed five people.
In a statement read by her spokesman, Baroness Ashton urged the Syrian authorities to "put an end to the violence" and "fully respect" the sovereignty of its neighbouring countries.
Advertisement
Turkey's deputy prime minister has said that Syria has apologised through the United Nations for a mortar attack on a Turkish village left five people dead
"Syria accepts that it did it and apologises.

They said nothing like this will happen again. That's good. The UN mediated and spoke to Syria in the evening.
– Deputy Prime Minister Besir Atalay

Earlier, Turkey's parliament approved a bill that authorises military strikes in Syria, in response "aggressive action" by Syria's military that had become a serious threat to its security.
Turkey's deputy prime minister has said that a bill that authorises strikes in Syria is not a declaration of war.
Turkey's state media has said that its Parliament has approves a bill authorising military operations in Syria, the Associated Press reports.
The Foreign Secretary William Hague has said Turkey's military response to a Syrian mortar attack that killed Turkish citizens is understandable, but an escalation of the situation should be avoided.
The Turkish response is understandable, an outrageous act has taken place, Turkish citizens have been killed inside Turkey by forces from another country.
So we express our strong solidarity with Turkey but we don't want to see a continuing escalation of this incident.
Load more updates
Back to top