DfT rail deal official hits back
A senior Department of Transport official suspended over the mishandling of the West Coast Main Line rail franchise contract as hit out at her own department for "inaccurately portraying" her role and overstating her responsibility.
Sir Richard Branson told ITV News that there were a number of errors made on the West Coast Main Line rail franchise and said they were "very much the ones we (Virgin) were warning about".
The Transport Secretary has told ITV News that the franchise fiasco will cost £40 million.
Advertisement
£60 million that could have been invested in services will be blown on reimbursing the bidders as the government admit they cannot add up.

With a mass of other franchises coming up over the next few years the whole process has to be called to a halt with Directly Operated Railways given a long term opportunity to sweep up this mess, just as they have successfully done on the East Coast.
– Bob Crow, general secretary of the Rail Maritime and Transport union
It isshocking that such a crucially important process has gone so seriously wrong.

Businesses need a stable, reliable rail network and certainty in the provisionof key infrastructure.

Government tendering processes must be whiter thanwhite, or firms will be deterred from applying to take contracts on, which willharm service delivery.
– Simon Walker, Director General of the Institute of Directors
The essence of any public procurement process is simple: it must be fair. That means stating clearly the criteria by which bids will be evaluated and applying those criteria rigidly .
It sounds simplistic but it looks like what the Department for Transport has done in this case is not weight its assessment of the risks involved in the way it should have done, with the result being an unfair advantage to First Group.

The fact that the Department is to re-run the whole competition rather than simply re-evaluating the two final bids (Virgin and First Group) suggests that the whole evaluation process was fundamentally compromised in a way that could not be readily put right.
– Patrick Twist, rail expert at international law firm Pinsent Masons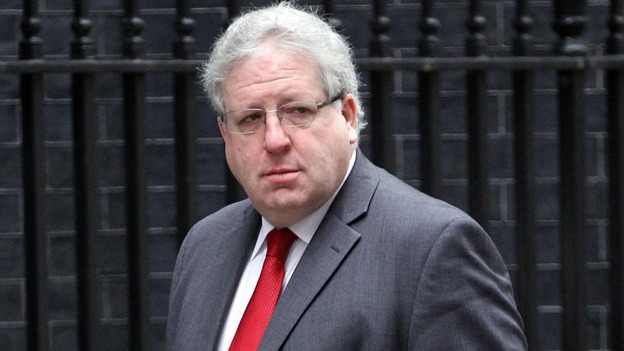 I have just spoken to the Transport Secretary and he told me that civil servants have already been suspended after the franchise fiasco.
He also revealed that he had a private conversation with Richard Branson last night.
Advertisement
The former Transport Secretary, Justine Greening, recently said the Government would "robustly" defend its decision to award a new West Coast franchise to transport company FirstGroup.
What has gone wrong? It seems it was not just a matter of the difference between Virgin's bid and that of FirstGroup but that all the bids from all four competing companies were not properly evaluated by officials.
What happens now? There are two reviews to look into what happened and, until they report, the bidding process for three other rail franchises has been put on hold.
What about FirstGroup, Virgin and the two other unlucky bidders? They are getting their bid costs back from the DfT. As usual the real losers here will be taxpayers.
This fiasco shows that the whole bidding process for private franchises is not fit for purpose. The DfT seems to be making it up as it goes along.

There should be not be two DfT inquiries into what went wrong on the West Coast bid but a full independent inquiry into the whole process which costs millions and leaves passengers with the highest rail fares in Europe.

They are paying sky-high fares for this long-running Whitehall farce.
– Manuel Cortes, leader of the TSSA rail union
This extraordinary announcement highlights the weaknesses in the franchise process. It's a process that puts finance first rather than passengers, but now it seems we can't even rely on the numbers for that.

The Government's review of franchises must now be used to look at how we can get rail services that meet passengers' needs and grow and improve our railway.
– Richard Hebditch, Campaign for Better Transport's campaigns director
Load more updates
Back to top