Hunt: Halve abortion time limit
Health Secretary Jeremy Hunt has said he favours a sharp tightening of the law on abortion. In an interview with The Times, Mr Hunt said the limit should be cut to 12 weeks into a pregnancy - half the current limit of 24 weeks.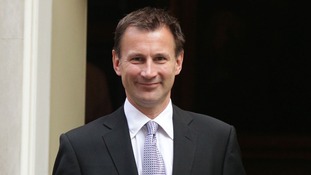 David Cameron was last night facing demands to reopen the debate on Britain's abortion laws.
Read the full story
Deep divisions between David Cameron and his new Health Secretary were revealed as the Conservative Party gathered for its annual conference. Jeremy Hunt sparked a row over the controversial time limit for abortions.
Advertisement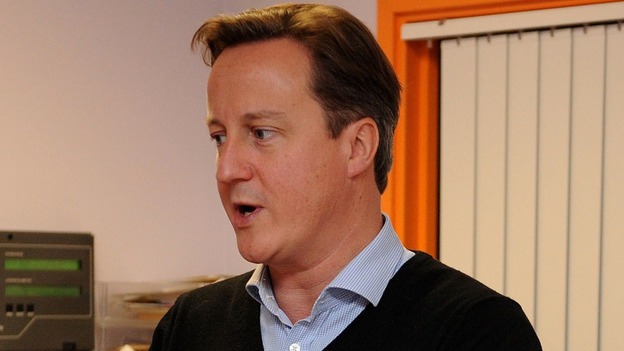 David Cameron is facing demands to reopen the debate on Britain's abortion laws after Health Secretary Jeremy Hunt called for the current time limit to be halved to 12 weeks.
Tory MPs opposed to the current 24-week term limit seized on Mr Hunt's remarks to signal the start of a new push in Parliament to tighten the existing law.
But the move horrified women's rights activists who warned that such a drastic reduction could effectively prevent testing for conditions such as Down's syndrome.
The Prime Minister said the Government had no plans to legislate, although he hinted ministers would not stand in the way of MPs attempting to introduce a backbench Bill in the Commons.
Shadow home secretary Yvette Cooper, who speaks for Labour on women's issues, described Mr Hunt's remarks as "chilling".
Jeremy Hunt's statements on abortion are deeply worrying and show the Health Secretary has given no serious consideration to women's health," she said.

Everyone has personal views but as Health Secretary, Jeremy Hunt has a responsibility to lead government policy on women's health. Perhaps the most chilling part of his interview is the claim that 12 weeks is based on evidence when it undoubtedly is not.

David Cameron needs to make sure his health secretary doesn't distort medical evidence and does not impose his own view on women about their health.
Darinka Aleksic, campaign co-ordinator at Abortion Rights, said:
Right now, groups opposed to abortion are picketing clinics around the country with the aim of deterring women from having abortions, while in Northern Ireland abortion remains virtually illegal and women can face life imprisonment for trying to obtain one.
So the fact that one of Jeremy Hunt's first statements as Health Secretary is to call for further restrictions to abortion access is an absolute disgrace.

If Jeremy Hunt had actually studied the evidence as he claims, he would know that there is no scientific basis for reducing the abortion time limit. The main UK medical bodies all support the current 24-week limit.
Instead of trying to make political capital out of this issue, the Government needs to take action to ensure that women seeking access to abortion can do so in privacy and safety and must remedy the discrimination faced by Northern Irish women as a matter of urgency.
David Cameron said he did not agree with Mr Hunt's position, but added that he was entitled to his opinion. Speaking ahead of the Conservative party conference the Prime Minister added that he was in favour of a smaller decrease in the abortion limit:
He is a Member of Parliament, he is absolutely entitled to hold an individual view, a view of conscience and on this issue all Members of Parliament - Prime Ministers, Health Secretaries, everybody - has to vote according to their consciences.

They are totally entitled to hold that view but people need to know the Government has got no plans to bring forward any legislation in this area and any vote that does happen will be a free vote.
I personally have voted for a modest reduction from the current limit of 24 weeks because I think there are some medical arguments for that. But I don't agree with the 12-week limit and that's not the Government's policy.
Advertisement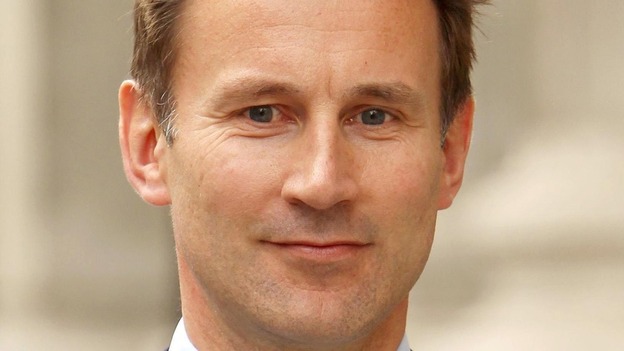 A prominent gynaecologist and women's rights campaigner has warned that reducing the time limit on abortions from 24 weeks could effectively prevent testing for conditions such as Down's syndrome.
Professor Wendy Savage expressed alarm at Health Secretary Jeremy Hunt's comments that he supports halving the limit to 12 weeks.
"The number of abortions that take place over 20 weeks is very small. Of those a considerable proportion are of foetuses which have got a congenital abnormality," she told BBC Radio 4's Today programme.
"I think the majority of the population think that if somebody has got a foetus that, if born, will have a severe disability they should have the right to choose whether or not to continue with that pregnancy."
Tory backbencher Daniel Kawcynski has welcomed Health Secretary Jeremy Hunt's support for reducing the time limit after pregnancy for abortions.
The MP for Shrewsbury and Atcham told BBC Radio 4's Today programme:
There are Members of Parliament of all parties who feel very strongly that we need to change the limit.

The Health Secretary coming out in favour of re-igniting this debate will galvanise the caucus that exists in Parliament, cross-party, on this issue.

There will be many of us who will never stop campaigning to reduce the limit. For as long as I am a Member of Parliament, I will never give up this fight.
– Daniel Kawcynski MP
In health, I believe in patient choice and clinical evidence - but unlike J Hunt, I think that should extend to women too!
Jeremey Hunt messed up as culture secretary now talking rubbish as health secretary. He's a embarrassment, Cameron needs to chuck him out.
Oh Jeremy Hunt likes Coke and crisps so let's do nothing re obesity. And he's in charge of NHS so let's get abortion running as issue
Home Secretary Theresa May told ITV News she believes a reduction of the abortion limit to 20 weeks from pregnancy, instead of the current 24 weeks, would be "right".
Load more updates
Back to top