Obama-Romney neck and neck
Republican Mitt Romney has erased Barack Obama's advantage in the presidential race and the two candidates are now tied among likely voters, according to a new Reuters/Ipsos poll released today.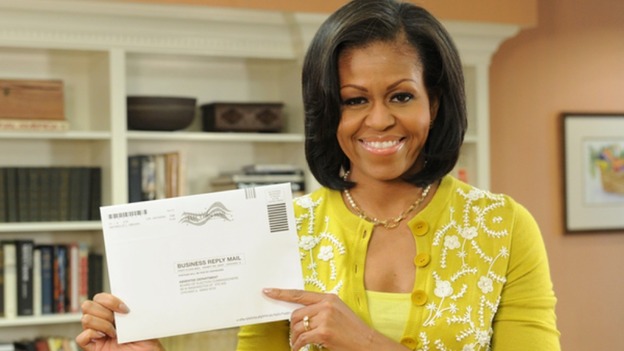 The First Lady Michelle Obama has been pictured with her postal vote for the US presidential election.
Both her and the President are making history by voting in advance of election day "to promote the ease, convenience, and importance of voting", the Obama campaign team say.
She tweeted: "Hey, @BarackObama, I just dropped my absentee ballot in the mail – I couldn't wait for Election Day! Love you!"
Just how tight is this election race?
A new poll by American Research Group for two battleground states has been released and gives a glimpse into how competitive the election remains with three weeks to go.
Iowa: Obama 48%, Romney 48%
Virginia: Romney 48%, Obama 47%
No wonder the President is focusing on his debate preparations.
Performing well tomorrow night is the key to stopping Mitt Romney's surge.
Advertisement
by Michael Herrod: Washington News Editor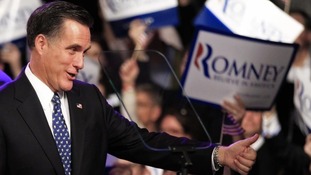 Momentum. It's what Obama had and what Romney took away from him at the first Presidential debate in Colorado.
Read the full story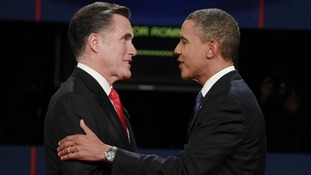 Unless the Democrats can halt Mitt Romney's remarkable surge then President Obama will be facing the political abyss.
Read the full story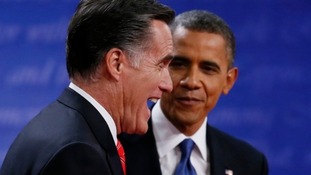 Has President Obama halted the Mitt Romney charge? Has the Republican surge in the polls begun to dissipate?
Read the full story
US presidential candidate Mitt Romney hailed Margaret Thatcher as a "tower of strength in the cause of liberty" as the former prime minister celebrated her 87th birthday.
Baroness Thatcher marked yesterday's occasion by having lunch at Green's Restaurant and Oyster Bar in London's exclusive St James's district with her son Mark and his wife.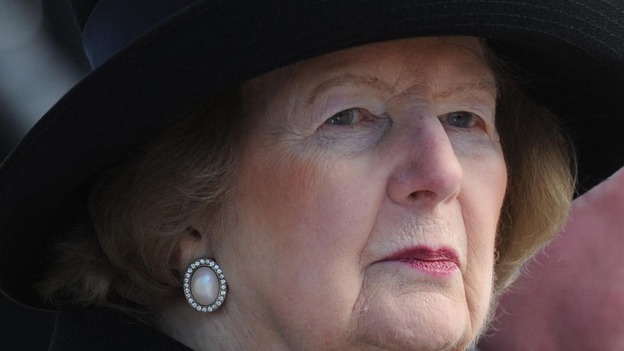 Writing on Twitter, Mr Romney - the Republican challenger engaged in a close fight with Democrat Barack Obama for the White House in next month's election - said: "The US is blessed with courageous friends.
"Happy birthday to the Iron Lady, Margaret Thatcher - a tower of strength in the cause of liberty."
Advertisement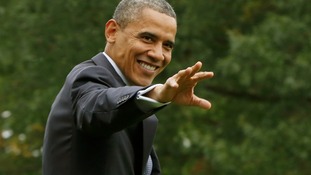 US President Barack Obama has sought to reassure his supporters that he will win re-election despite a shaky first debate Mitt Romney.
Read the full story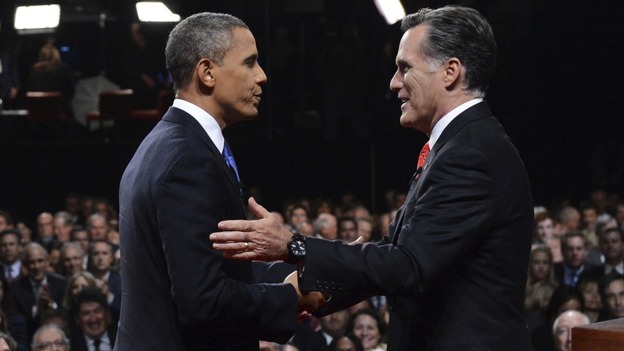 Republican presidential candidate Mitt Romney has pulled ahead of President Barack Obama in the latest Reuters / Ipsos tracking poll.
The survey has Romney at 45 per cent to Obama's 44 per cent.
Now even the Rasmussen poll of likely voters has Romney ahead of Obama, 48-47%.
All waiting to see when, or if, the Denver vaults fades.
by Michael Herrod: Washington News Editor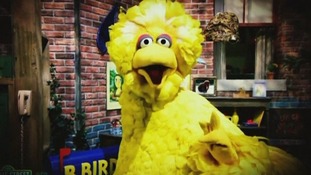 Beyond the troubles with the economy and healthcare, an eight feet tall yellow puppet has marched into the centre of the campaign.
Read the full story
Load more updates
Back to top