Cameron signals further cuts
The Conservative Party's annual conference opened in Birmingham today. David Cameron ruled out the 'mansion tax' saying this 'not going to happen.' He also signalled that additional benefit cuts would be necessary to fight the deficit.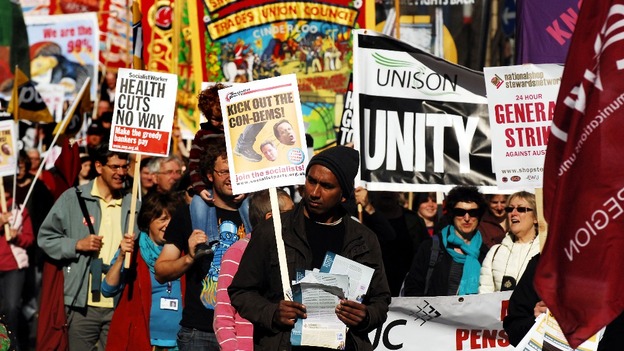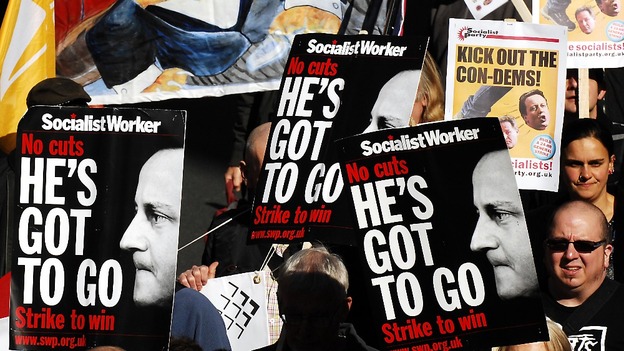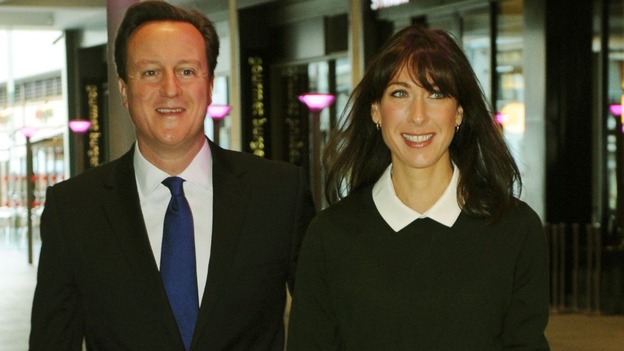 Advertisement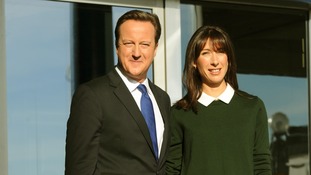 As the Conservative Party Conference begins David Cameron has already ruled out the controversial 'mansion tax' plans.
Read the full story
Labour shadow Cabinet Office minister Michael Dugher has criticised the Prime Minister after his comments on the welfare and tax reforms:
David Cameron can't be a One Nation Prime Minister. He says one thing, but time and again does another.

He says those at the top will need to pay more, but he is the man whose top priority is to cut taxes for millionaires, giving 8,000 people earning over £1 million a tax break of £40,000 this April.
On the deficit he says it's coming down, but the truth is that it's going up. So far this year the Government has borrowed 20% more than last year.

He promises to get immigration down. But all we get is reheated rhetoric while his Government gives us chaos at the borders, illegal immigration out of control and immigration remaining high.

Britain needs a One Nation Prime Minister to deliver real change. Instead we've got one that asks millions to pay more and millionaires to pay less.
Transport Minister Norman Baker has hailed the announcement of a cap on rail fare increases:
The coalition Government is committed to fair rail fare pricing and the announcement today is good news for both commuters and people who use the train less regularly.

My Liberal Democrat colleagues and I have been making the case for a fair deal for passengers and I'm delighted that the two parties have come together on this.

We have been very clear that as soon as the public finances allow, we should try to bring rail fares down and that we should keep the price rises to a minimum in the meantime.
Liberal Democrats have also been clear on the need to put our railways on a sustainable footing. They need investment and they need it for the long-term.We will be working with the rail industry to achieve this so that the burden is shared fairly between passengers and the railway companies.
Tory Chief Whip Andrew Mitchell's outburst at Downing Street police officers has been "very damaging" for the party, a senior minister said today.
Defence Secretary Philip Hammond said Mr Mitchell's conduct had been "inexcusable" and the party needed to be able to draw a line under the matter.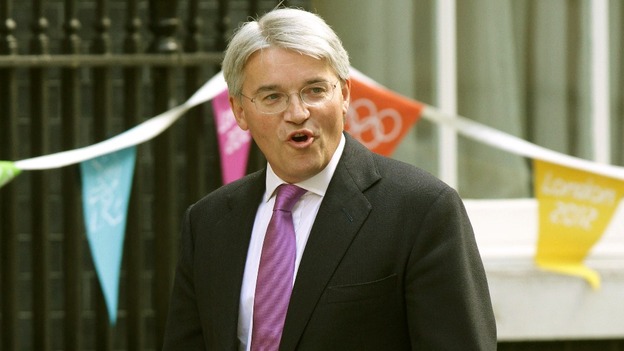 "Every time any individual slips up, steps out of line, does something they shouldn't have done, commits an indiscretion, and they are a member of a party or an organisation, of course that is bound to reflect on that organisation," he told the BBC1 Sunday Politics programme.
"We have to accept that, it is very unfortunate. Nobody is defending Andrew Mitchell's conduct but a line now has to be drawn under it. This has been a very damaging affair."
Mr Mitchell was forced to apologise after police said he swore repeatedly at the officers and called them "plebs" after they refused to allow him to cycle through the main gates of Downing Street.
Advertisement
Mr Cameron ruled out Liberal Democrat proposals for a mansion tax, saying they were "not going to happen."
Speaking on the Andrew Marr show the Prime Minister said;
.I don't actually believe we should be a country where if you work hard, you save, you buy yourself a house, you try to pay down the mortgage, you save and invest into that house, I don't want to be a country that comes after you every year with a massive great tax. So that is not going to happen.

What we have put extra tax (on) is when people buy very expensive property.
George Osborne has said that dealing with deficit cannot be left solely to taxing the rich, but must also include welfare reform as answered questioned on Sky News about the 'mansion tax' he and David Cameron have today rules out:
The richest in out society have to contribute most to dealing with these problems of debt and deficit, but we're equally clear that frankly you can't ignore a welfare system where it has paid people, in some cases, to not work rather than to work.
So we're also addressing the welfare system and frankly you're not a serious contributor to the debate about how to deal with debt and deficit if you think it can be exclusively done through taxes on the rich.

We completely understand that it's got to be done across the board, looking at government spending but we're also very clear the rich will share in the greatest share of the burden of dealing with this problem.
The Chancellor has blamed the previous Labour government for the continuing deficit problems.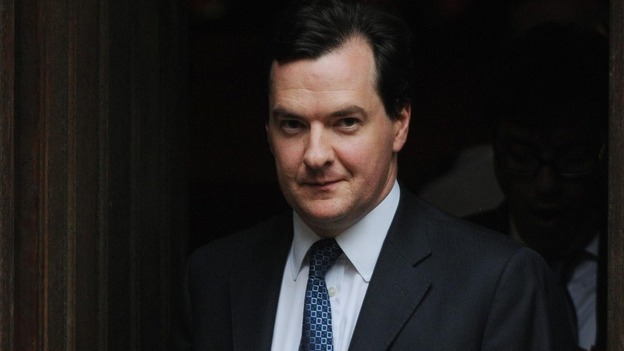 Speaking on Sky News the Chancellor said, "We are absolutely committed to dealing with Britain's debt and deficit problems and growing our economy and creating private sector jobs.
"If you don't deal with the debts then the interest rates go up that clobbers business, it hits families and it leads to the kind of mess that we inherited from the previous Government."
David Cameron refused to be drawn on calls from the Hacked Off campaign to establish an independent press regulator.
"We must wait for Lord Justice Leveson's report, I don't want to pre-judge," Cameron told the BBC's Andrew Marr Show on Sunday.
"We do need to address the situation, the status quo is not acceptable. We've got to have a regulatory system that works for ordinary people, but we have to wait."
Load more updates
Back to top