Man denies murdering April
A man accused of abducting and murdering five-year-old April Jones is "probably responsible" for her death, his barrister has said. Mark Bridger pleaded not guilty to the charges this morning. April was last seen playing outside her home last October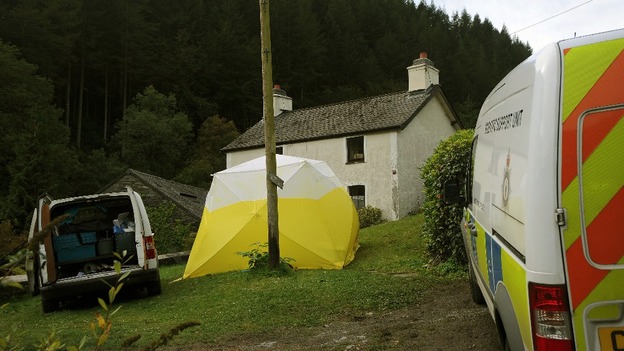 Police officers in Machynlleth have been searching the home of Mark Bridger, the man charged yesterday with the murder and abduction of missing five-year-old April Jones.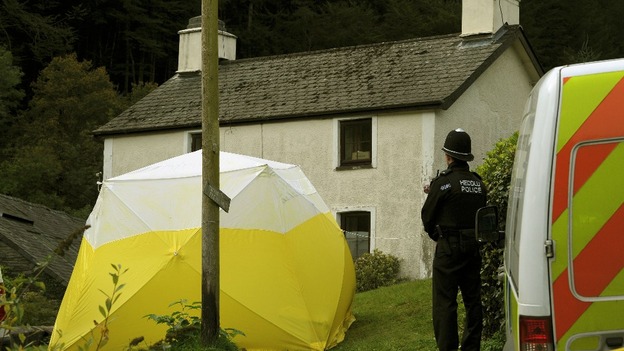 During the final hymn in the church service, 'All Things Bright and Beautiful,' donations were collected for the fund set up for April Jones's family.
Advertisement
Superintendent Ian John said he expected the media to step back and give the community of 2,000 people time to grieve.
Mr John renewed his appeal for "any scrap of information" about the whereabouts of the missing girl.
This community needs some space to come to terms with what's happened and to deal with this in their own way," he added.

Inevitably I think the media will withdraw from this and let people go back to their day-to-day lives.
Mayor of Machynlleth Gareth Jones said it had been an "extremely difficult" week and it was important to give support to those grieving.
It's extremely important that there's support in place for everybody, obviously April and her family and the general community at large as well.

There's still hope for April.
by Emily Morgan: ITV News Correspondent
Police confirm mountain rescue teams will be scaled back later today but tomorrow specialist police units will be doubled to 18. Forces from across the country will help boost search numbers in Machynlleth.
The Bishop of Bangor, the Rt Rev Andrew John, urged residents of Machynlleth to stick together "for April".
"This is not the end. It is a journey we must take together, fighting the fears, the anger and despair. We want April home," he said.
Speaking before today's ceremony, Reverend Rogers said: "The realisation is coming on since yesterday when we heard murder - that has hit home."
All we want really is to bring her home.

April belongs to everyone now.There is one person here who has done an evil thing in our community but there are hundreds and thousands of people who are with us. Evil will never win over the good in people.

We have had emails from around the world and we know that many people are with us in spirit.
Advertisement
The Bishop of Bangor has paid tribute to the people of Machynlleth in their search for missing five-year old April Jones.
Speaking at a church service for April, Andrew John said:
"I want to take this opportunity to express...my appreciation for all that has been done to recover April. I want to thank the whole community, you have given compassion a human face.
"You have touched the hearts of people across the world.
"You have shown resolve, determination and love beyond any expectation.
"Light truly is stronger than the darkness. We have seen just how dark that darkness can be when we're faced with events like this."
Before the service at St Peter's church in Machynlleth many locals walked from near April's home in a silent procession:
The Bishop of Bangor, Andrew John, has said that what the community has been through has been almost "beyond words:"
There's a sense today that we all really rather not be here. What has been visited on this family and on this community is been on one level beyond words. But today because of where we are this is a good place for us to be together we're here for April and for her family. We're here to surround them with our love and our prayers and to let them know that we are here with them and to show them.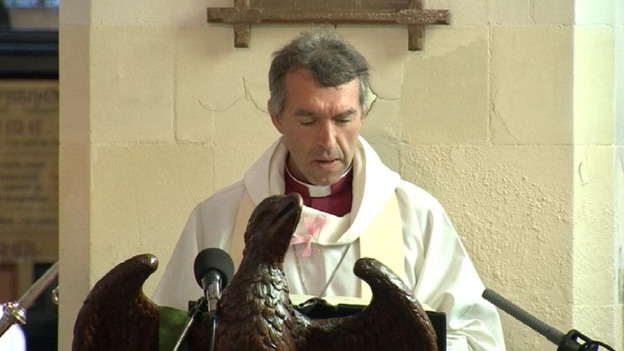 Load more updates
Back to top