Man denies murdering April
A man accused of abducting and murdering five-year-old April Jones is "probably responsible" for her death, his barrister has said. Mark Bridger pleaded not guilty to the charges this morning. April was last seen playing outside her home last October
Reverend: Our hope for April has been moved on
The church service for missing April Jones, conducted in Welsh as well as English, was begun by the Reverend Kathleen Rogers:
We cannot bring April, our sweet and innocent little girl, home as we had hoped.

But our hope has now been moved on to the sure and certain hope that she is in the arms of Jesus.
– The Reverend Kathleen Rogers
Poem for April's mum read at service
Two poems have been read at the service for April Jones.
The first was read for her mother Coral, 'Mum' by Polly Peters. It contains the lines:
"Mum, she's a sadness stealer, a cut knee healer, hug me tighter, wrongness righter."
Advertisement
April service gets under way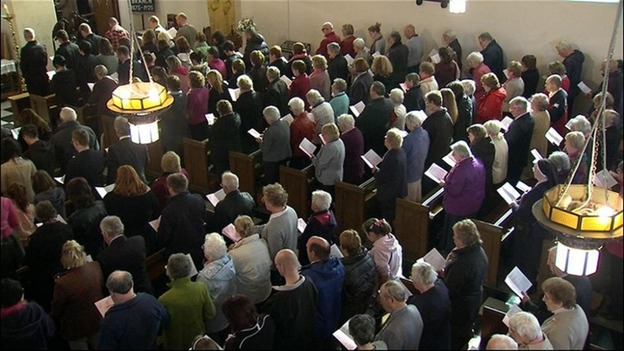 Huge crowd join April procession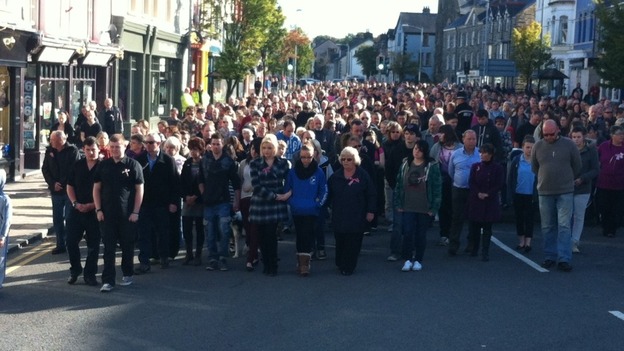 Church begins to fill up ahead of April Jones service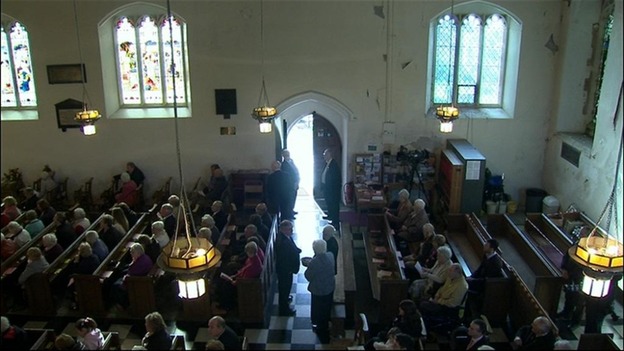 Hundreds prepare to walk from April home to church
Residents of Machynlleth have congregated near April Jones' home as they prepare to walk together to a church service for the missing 5-year-old girl.
Advertisement
April's family urge community to 'keep looking'
A statement from April Jones's mother Coral Jones has been posted on the Facebook page, 'Help find missing 5-year-old April Jones.' It urges the public to "keep looking" for her "baby girl."
April has still not been found I am not giving up hope that she will come home,so please please keep looking for my baby girl April shes our world the whole family are in bits as we don't know where she is.
– CORAL JONES, APRIL JONES'S MOTHER

Follow the search for April Jones on the ITV News Wales website.
Crowds gather for April Jones church service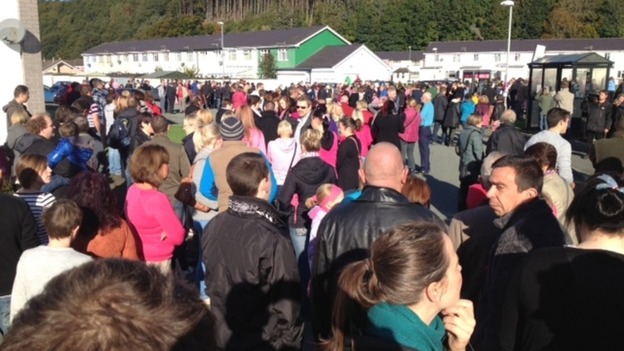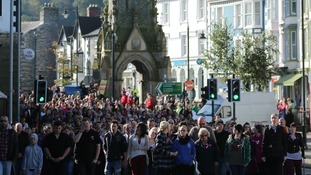 The Machynlleth community came together in prayer in an emotionally charged service in honour of missing April Jones.
Read the full story
April Jones's family 'thankful' for community support
Friend of the Jones family, Anwen Morris, talks to ITV News about how grateful the family are to the local community.
Load more updates
Back to top