Greek protests over Merkel visit
Stones are being thrown at Greek riot police who are firing teargas in return at protesters on the streets of Athens demonstrating against the visit of the German Chancellor Angela Merkel - her first since the euro crisis began.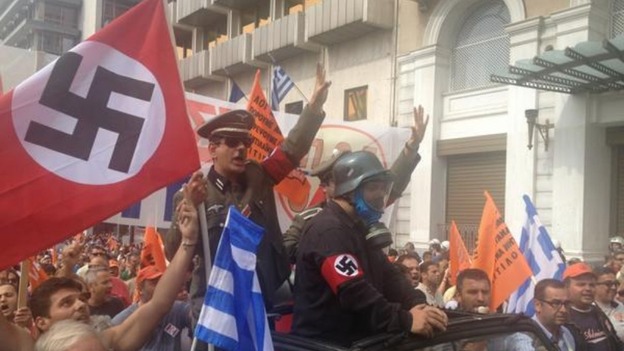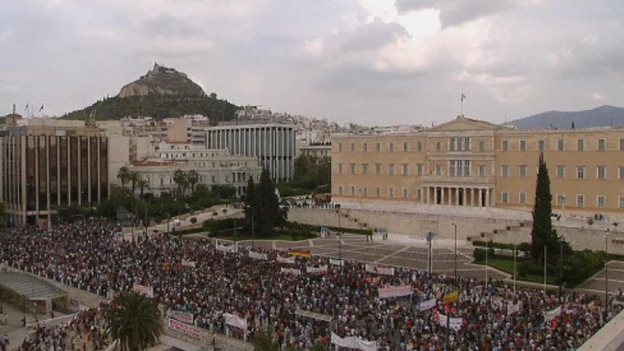 Despite large parts of central Athens being closed, thousands of people have gathered outside the Government building ahead of Greek Prime Minister Antonis Samaras meeting German Chancellor Angela Merkel.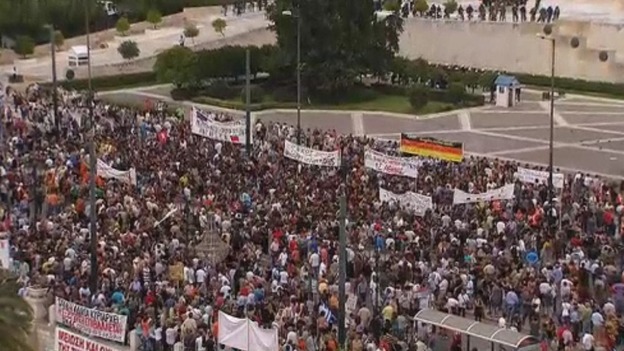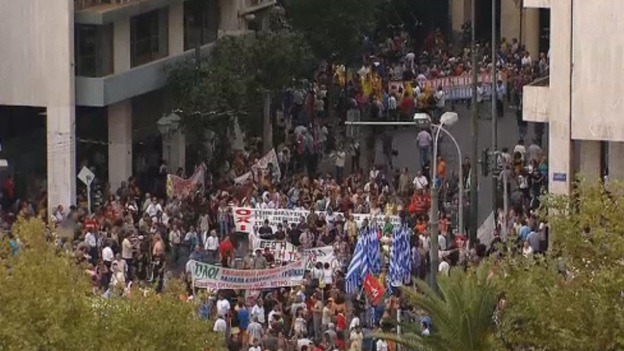 Advertisement
Germany's Chancellor Merkel has arrived in Athens, and in more than 18 months of covering anti-austerity demonstrations in Greece, security is tighter than I have ever seen it.
Police are restricting access to almost every street in the city centre.
Many protesters are being allowed through, but unions are claiming that some of their leaders have been arrested.
Around 7,000 police have been deployed. Water cannon and snipers on roofs have been reported, though they are not immediately visible.
The precautions are extraordinary for the visit of the leader of a fellow EU government.
Salutes and fanfares greeted Angela Merkel as she touched down at Athens airport, but it is not the welcome she is expected when she arrives under tight security in the capital as protesters prepare to great the German Chancellor who is seen as the driving force behind Greece's austerity drive.
'Operation Angela' has begun in Athens as the unpopular German Chancellor prepares for one of the toughest receptions of her life. People in Greece blame the Germans and Ms Merkel especially for the swingeing austerity cuts in the country.
The Times (£) is reporting on the huge security operation to keep the Chancellor safe as she is expected to offer no new concessions to Greece.
Security reportedly includes:
7,000 police offices
The entire 22 miles of motorway closed between the airport and the capital
Snipers stationed on the Greek parliament building
Trains from Attica cancelled to stop protesters arriving in the capital
300 coastguard officers and police divers
Ms Merkel is also rumoured to have increased her own personal security and unions have called a snap three hour stoppage to make sure she receives a loud welcome.
I think Chancellor Merkel is here in Athens for two reasons. She has been convinced over the summer that Greece must be kept in the euro - the consequences of it leaving would be too serious - and she's here to show her commitment to that.
She'd also like to show her support for the new Conservative leader Mr Samaras here who she likes, who she seems to consider the "least bad" if you like of the Greek leaders that she's had to deal with.
What she won't be doing is coming here bearing gifts.
There's going to be no new money, there's going to be no relaxation of the conditions she's demanding from the Greeks, and that's where the danger lies.
Because if ordinary Greeks see this as purely a PR visit - if they spend tomorrow fighting running battles here in Athens' main square with the Greek police - it could turn into a PR disaster.
Especially if Germans back home have to see pictures of their flag being burnt and them being equated to the Nazis, it is not going to make them keener on sending more money to Greece.
Advertisement
Around 6,000 police will be deployed on the streets of Athens when German Chancellor Angela Merkel visits tomorrow, in a bid to rid the city centre of protest marches planned by unions and opposition parties.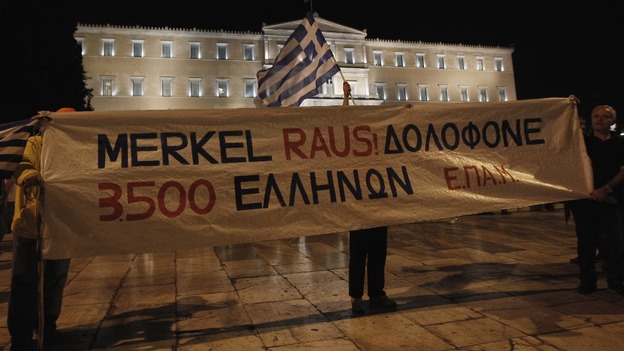 Anti-terrorist units and rooftop snipers will also gather as part of the extensive security measures planned for the Chancellor's six-hour visit, Reuters reported.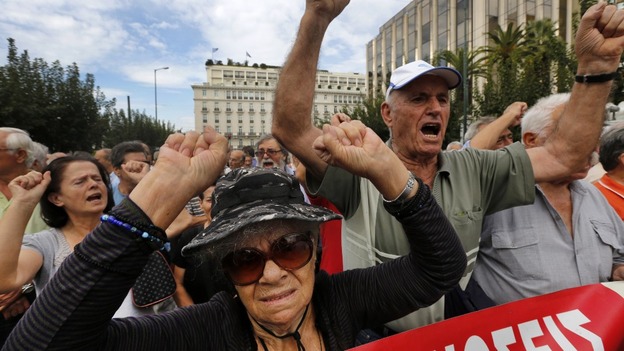 Today about 8,000 demonstrators chanted anti-austerity slogans and waved banners warning Ms Merkel she was not welcome in Greece on the eve of her visit to the country.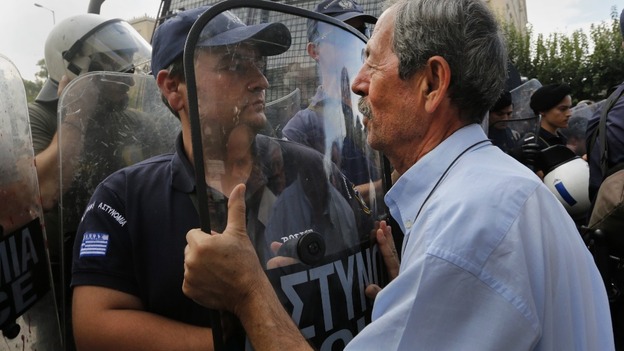 Some scuffles broke out between protesters and police in riot gear and pensioners demonstrating against austerity measures even burned an EU flag.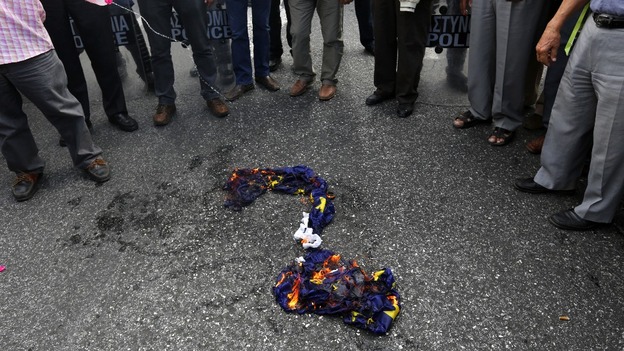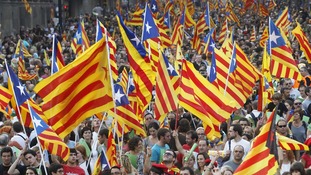 As the European economic crisis continues to grow, more and more regions in the south are calling for independence.
Read the full story
Load more updates
Back to top