Osborne's £10bn benefits cut
The Government is to press ahead with plans to slash an extra £10 billion from the welfare budget by 2016-17, the Chancellor has said in his speech to the Conservative party conference.
David Cameron has told Daybreak he wants a fair welfare system 'that works for everybody'
He said: "It's a national effort to pay down our deficit and deal with the debts we inherited'.
One thing that is becoming clear from this conference is that the Tories are really going to concentrate on the difference between those in work and not earning very much and those out of work.
They feel that limiting people's benefits when they haven't worked is politically acceptable.
Advertisement
The Chancellor George Osborne must cut a further £16 billion from the nation's deficit before the next election but there were few clues about how that gap would be filled in his speech today.
In particular, it is unclear how the Conservatives would tax the rich after ruling out the the so-called Mansion Tax favoured by the Liberal Democrats.
ITV News' Political Editor Tom Bradby reports from Birmingham:
The Chancellor George Osborne claimed today to be ending the "something for nothing culture" when he announced cuts worth £10 billion to the welfare system in his speech at the Tory conference today.
But for young people and families already feeling the pinch of cuts to their benefits, those words may sound hollow.
ITV News' Political Correspondent Romilly Weeks reports from Birmingham:
The London mayor Boris Johnson has confirmed that members of the Armed Forces will be able to travel free on the Underground in London when in uniform.
Speaking at a rally on the fringes of the Tory conference, he said it was a token of thanks, but would also help to "bring down crime on our public services".
There were reportedly boos and jeers at the Conservative Home rally when the former Conservative MP Louise Mensch and chief whip Andrew Mitchell appeared on a video screen before Boris Johnson's address.
Boris warm-up video descends into farce: @louisemensch booed, Andrew Mitchell applauded. And then booed. Suitably preposterous start #cpc12
Advertisement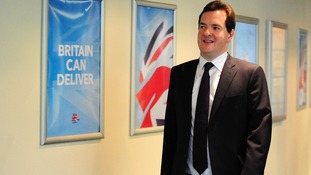 The Chancellor's surprise plan for swapping job rights for shares is praised as "innovative", but what does it mean for the average worker?
Read the full story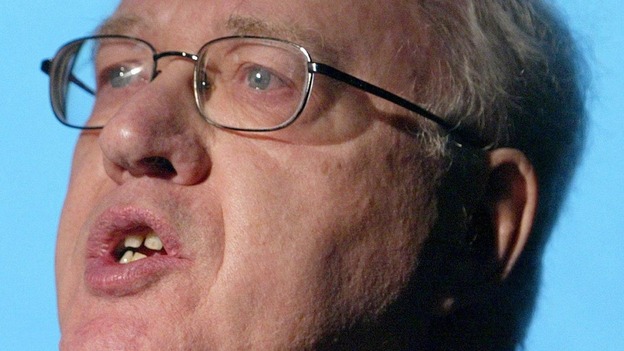 The Former Archbishop of Canterbury Lord Carey appeared today to draw a parallel between persecuted Jews in Nazi Germany and anti-gay marriage campaigners.
Speaking at a Coalition for Marriage rally on the fringes of the Tory conference, he criticised pro-marriage campaigners for verbally abusing their opponents.
"Remember that the Jews in Nazi Germany, what started it against them was when they were called names, that was the first stage towards that totalitarian state," he said.
Lord Carey also suggested there was a "slippery slope" between permitting gay marriage and allowing a "Mormon-style [polygamous] relationship".
The Federation of Small Businesses (FSB) has released a statement in support of George Osborne's employee share proposal that gives workers the opportunity to swap employment rights for company shares.
The Federation of Small Businesses welcomes this innovative policy from the Chancellor. We believe it will promote share ownership and loyalty to those companies which offer this initiative, with potential benefits following in terms of greater productivity. However, we suggest that the number of businesses who adopt the scheme may be small and we look forward to seeing the details.
– John Walker, National Chairman, FSB
The housing charity Shelter has responded to George Osborne's proposal to cut housing benefits to those under the age of 25.
The head of the charity, Campbell Robb, said it is wrong to use the age bracket as "shorthand for people who don't have responsibilities or adult commitments".
Most under-25s who can live with their parents already do so
More than half of those who claim benefit already have a family of their own
Six in ten will be on benefits for less than six months while they look for work
Many will have been paying into the system through their years of employment
Mr Robb added: "Removing such a vital source of support will be a huge blow for young people struggling to set themselves up in life."
Load more updates
Back to top