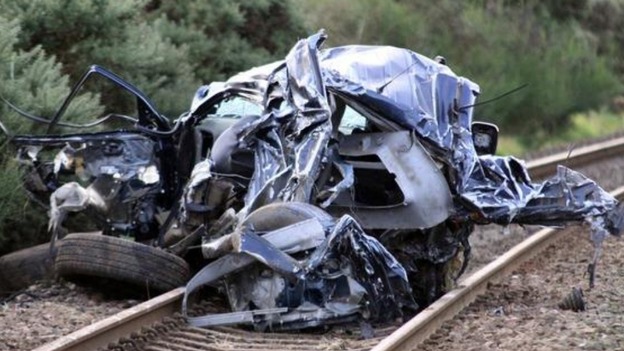 A teenage driver has been airlifted to hospital with very serious injuries following a horrendous collision with a train near Stranraer in south west Scotland.
The 18-year-old's 4x4 Mitsubishi Shogun was left a crumpled wreck on the track following yesterday's crash at a level crossing. ITV News Border has the full story.
The collision came as Network Rail confirmed it is investing £130m to improve level crossing safety as the operator launched a new campaign warning drivers of the dangers at rail barriers.