Skydiver survives 24 mile jump
Austrian daredevil Felix Baumgartner lept into the stratosphere from a balloon flying 24 miles (38 km) above the planet in an attempt to break the sound barrier. He landed safely four and a half minutes later.
As Felix Baumgartner rose in his balloon, so did the number of viewers watching on YouTube. Nearly 7.3 million watched as he sat on the edge of the capsule moments before jumping.
The figure is a record for live video on the site.
After he landed, Red Bull posted a picture of the skydiver on his knees on the ground to Facebook, generating nearly 216,000 likes, 10,000 comments and more than 29,000 shares in less than 40 minutes.
And as Baumgartner reached his target height, the project's official Twitter account tweeted a message that has been retweeted over 5,000 times:
Felix Baumgartner's body pierced the atmosphere at speeds topping 700 miles per hour, appearing to achieve another of his goals: to become the first skydiver to break the speed of sound, according to the project website.
Baumgartner also broke records for the highest altitude manned balloon flight and the highest altitude skydive before landing safely on the ground and raising his arms in a victory salute about 10 minutes after he stepped into the air.
Advertisement
Congratulations to Felix Baumgartner for an outstanding, inspiring display of courage. It was a joy to watch. #spaceballs
Felix Baumgartner at 24.2 miles high: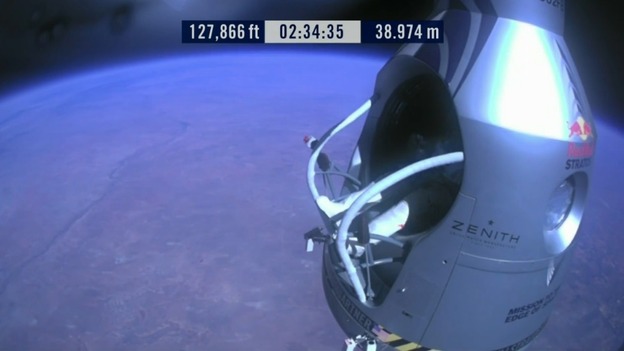 Felix Baumgartner one second after jumping from a platform slightly smaller than a skateboard: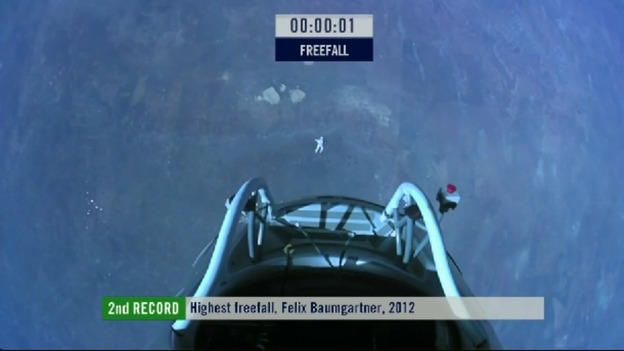 Four minutes and 22 seconds later, world record-breaking Felix Baumgartner back on Earth: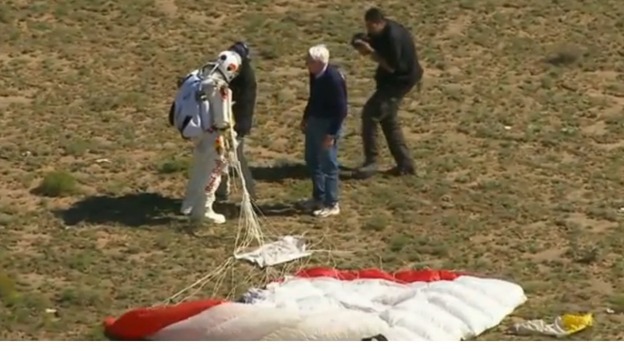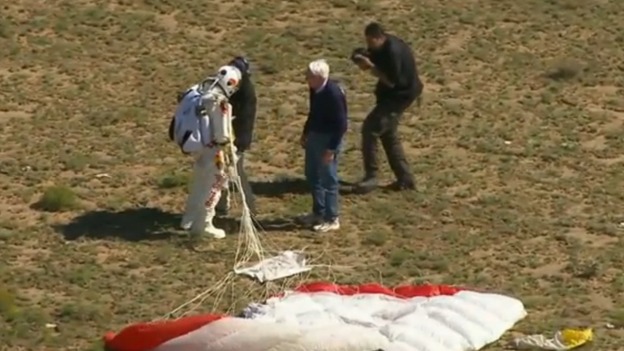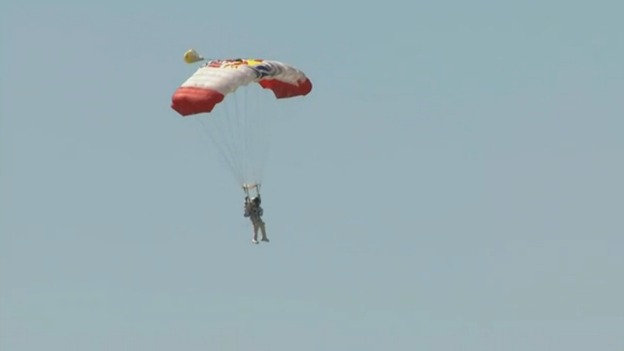 Advertisement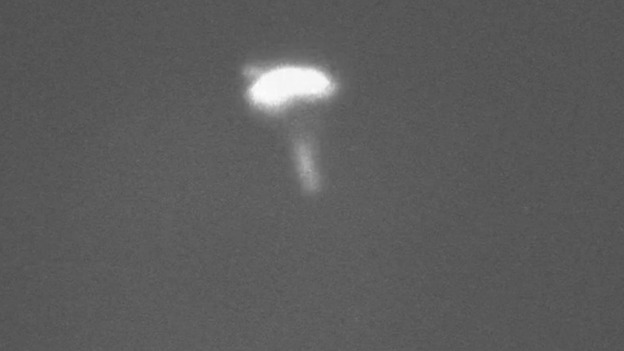 Felix Baumgartner has made audio contact with control. He is nearly four minutes into descent.
He says his visor fogging up but is reaching warmer altitudes.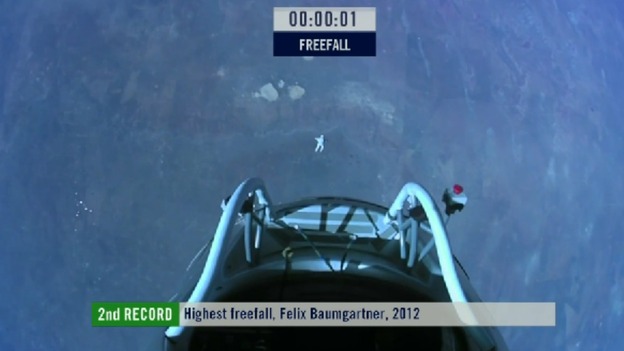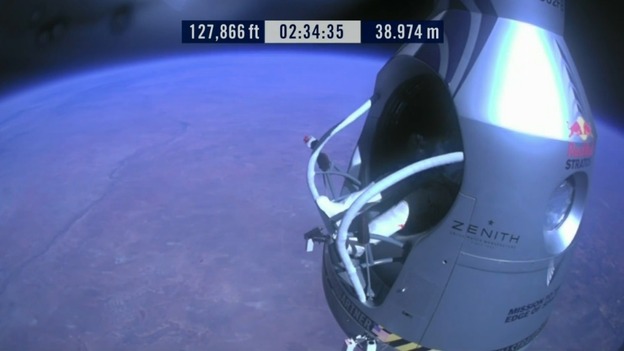 Load more updates
Back to top