Boris: I'm a mop & PM a broom
The darling of the Conservative conference, Boris Johnson, has backed David Cameron, telling delegates he was pleased the PM called him as a "blond haired mop", because his party had to "clear things up" after Labour. He called Mr Cameron "a broom."
The video played as Boris Johnson came on the stage at the Conservative Home rally at the Tory party conference on Monday evening has been released.
The Mayor of London was given a thunderous reception before his speech, in which he pledged loyalty to David Cameron.
The latest ITV News/ComRes poll suggests the London mayor Boris Johnson may not be as popular across the country as he appears to be at the Tory conference.
When asked who would be most likely to lead the Conservatives to victory in the next election, 27% said David Cameron and only 18% said Boris Johnson.
Only 34% think the Tories are more electable with Mr Johnson as their leader.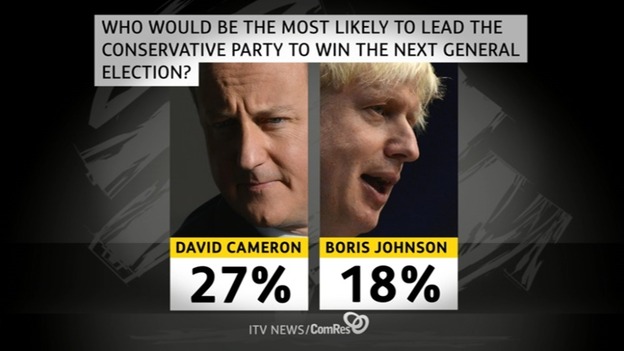 Advertisement
The London mayor Boris Johnson got a raucous reception at the Tory conference today feeding the rumours that he could be positioning himself as the next party leader.
He described David Cameron as a broom - apparently a riposte to being called a mop - but the Prime Minister appeared to take it on the chin.
ITV News Political Editor Tom Bradby reports:
For a lot of Tories, Boris Johnson is effectively the Conservative party leader-in-waiting.
But Boris is a keen student of political history and he looks back at other leaders-in-waiting, like Michael Heseltine for example, who did not seize the crown.
His speech today was quite carefully calibrated: He was funny; He made them laugh; He teased the Prime Minister; He was quite optimistic and buoyant amid all this economic gloom.
But he didn't stray away from his subject - he concentrated on London and he made sure it could not be seen as a direct leadership pitch.
I think it is in his interests to continue like that because if he does the party will be tempted to deploy him quite heavily in the next election.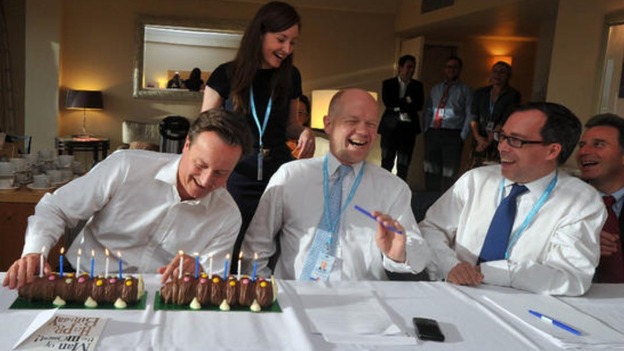 The Prime Minister has tweeted this photo of his birthday celebration with colleagues at the Conservative party conference in Birmingham. He turns 46 today.
He wrote: "Thanks to my team for squeezing in a quick birthday celebration on this v hectic day."
The cakes appear to be 'Giant Colin the Caterpillar Cakes' from Marks & Spencer.
In addition to the "I love Boris [Johnson]" cufflinks being sold at the Conservative conference in Birmingham, there is also a "I love Dave" edition for loyalists.
The burning question is, which ones have sold more?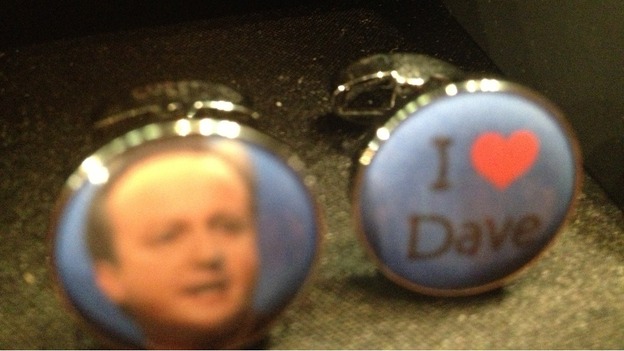 Advertisement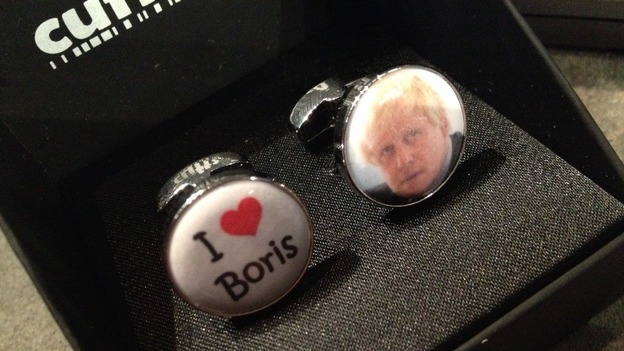 David Cameron has told ITV News Political Editor Tom Bradby that it has been a "long and hard journey" but the economy is healing.
ITV News' Political Editor Tom Bradby talks Boris Johnson, the economy and Sir Jimmy Savile with Prime Minister David Cameron.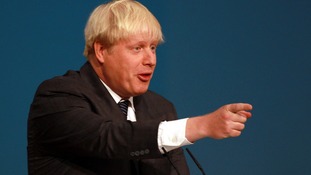 Boris has pledged his loyalty to the Prime Minister, telling the Conservative Party conference David Cameron will win the 2015 election.
Read the full story
Load more updates
Back to top