Cameron: 'Sink or swim' time
The Prime Minister has warned the Conservative Party conference that Britain faces a stark choice in tough economic times: "Sink or swim. Do or decline."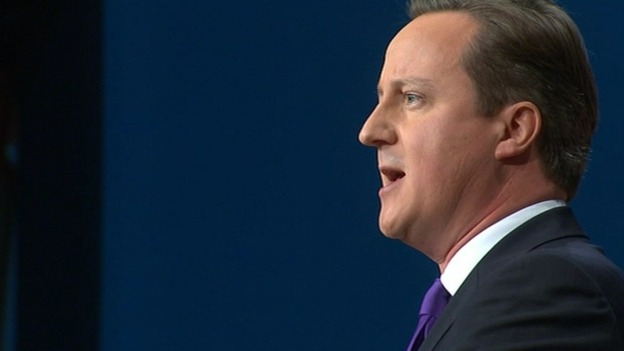 Speaking about the economic recovery David Cameron said: "I know you are asking whether the plan is working.
"And here's the truth: the damage was worse than we thought, and it's taking longer than we hoped.
"The world economy - especially in the Eurozone - has been much weaker than expected in the past two years.
"When some of our big trading partners like Ireland, Spain and Italy are suffering, they buy less from us.
"That hurts our growth and makes it harder to pay off our debts.
"But here is the crucial thing you need to know.
"Yes it's worse than we thought, yes its taking longer, but we are making progress."
Prime Minister David Cameron told the Conservative Party Conference that although it was "sink or swim, do or decline" time for Britain, "We will rise to the challenge".
Advertisement
The mission for this government is to build an aspiration nation, to unleash and unlock the promise in all our people. And for us Conservatives, this is not just an economic mission - it's also a moral one. It's not just about growth and GDP. It's what's always made our hearts beat faster - aspiration; people rising from the bottom to the top. Line one, rule one of being a Conservative is that its not where you've come from that counts, it's where you're going.
– DAVID CAMERON
Cameron "This is the party of the NHS.". I smell s****... I've yet to meet an NHS employee who agrees. #cpc12
After a moving beginning this is turning into a list.
First crap joke. French cycling. My god.
David Cameron brushed aside criticism of the way his party had dealt with the NHS. He said:
"We made a big decision to protect the NHS from spending cuts. No other party made that commitment. Not Labour. Not the Liberal Democrats. Just us - the Conservatives.
To all those people who said we'd bring the NHS down… I say… well, yes, you've got a point. I'll tell you what is down. Waiting lists - down. Mixed wards - down. The number of managers - down. Bureaucratic targets - down. Hospital infections - down.
And what's up? The number of doctors, the number of dentists, the number of midwives, the number of operations carried out in our NHS. So be in no doubt, this is the party of the NHS and that's the way it's going to stay."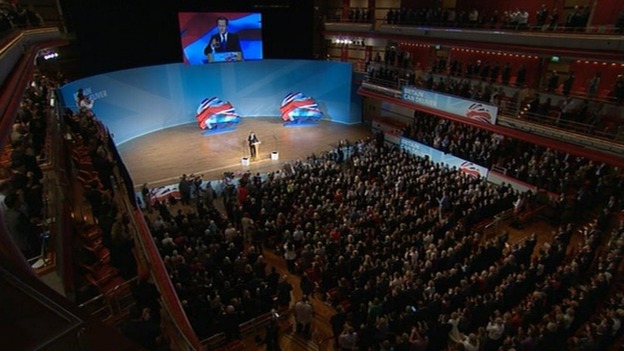 I'm going to see him [Alex Salmond] on Monday to sort that referendum on independence by the end of 2014. There are many things I want this coalition to achieve but what could matter more than saving our United Kingdom. Let's say it. We are better together and we'll rise together - so let's fight that referendum with everything we've got.
Advertisement
New York City Mayor Michael Bloomberg brought a bit of humour to his speech introducing Prime Minister David Cameron to the Conservative Party conference, joking about Boris Johnson getting stuck on a zipwire.
The Prime Minister began his speech to the Tory Party Conference reflecting on the challenges he faced when taking office, and the difficult decisions that had to be made. David Cameron said:
"Unless we act, unless we take difficult, painful decisions, unless we show determination and imagination, Britain may not be in the future what it has been in the past.
Because the truth is this. We are in a global race today. And that means an hour of reckoning for countries like ours. Sink or swim. Do or decline."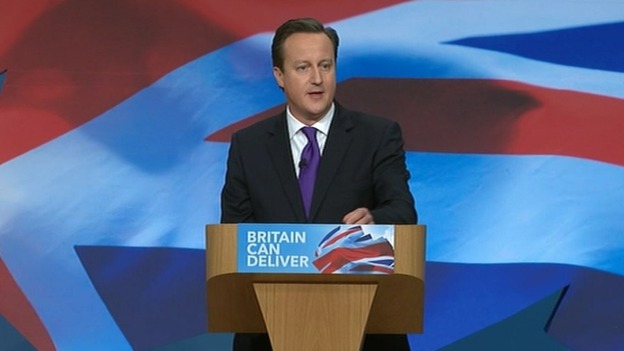 Lord Sebastian Coe received a standing ovation from the Conservative Party Conference audience.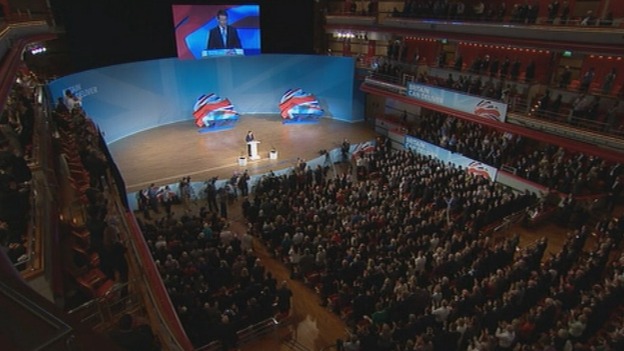 David Cameron is due to begin his speech to the Tory Party Conference at 11:30. He's making his way to the hall in Birmingham with wife, Samantha.
Asked if he was nervous, he responded by saying: "Looking forward to it".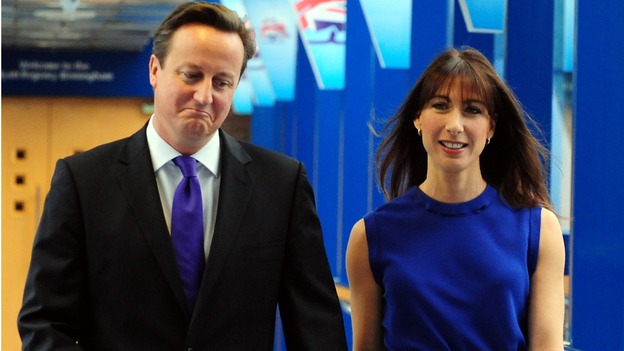 Load more updates
Back to top