Royals open new FA complex
The Duke and Duchess of Cambridge are opening the Football Association's new national training complex. William and Kate are being given a tour of the £100 million St George's Park site in Staffordshire.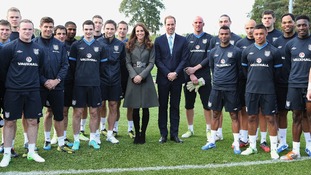 Prince William reportedly made a joke at Ashley Cole's expense as he and his wife Kate Middleton opened the FA's centre St George's Park.
Read the full story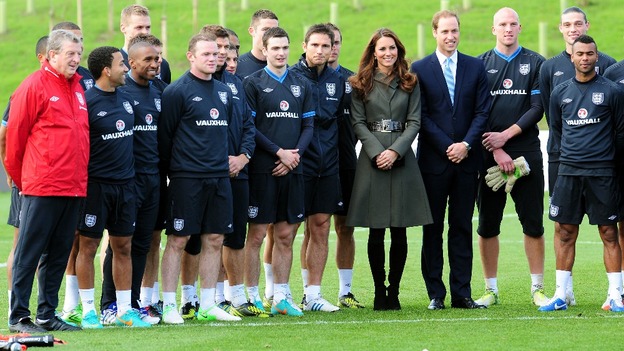 After opening the new St George's Football Association training centre the Duke and Duchess of Cambridge posed for photographs with the England team.
Advertisement
The Duke of Cambridge said he was, "feeling a mixture of pride...and excitement at what this means for sport and opportunities in this country as a whole."
He was speaking at the opening of the new St George's Park football training centre.
by Natalie Pirks: Sports Reporter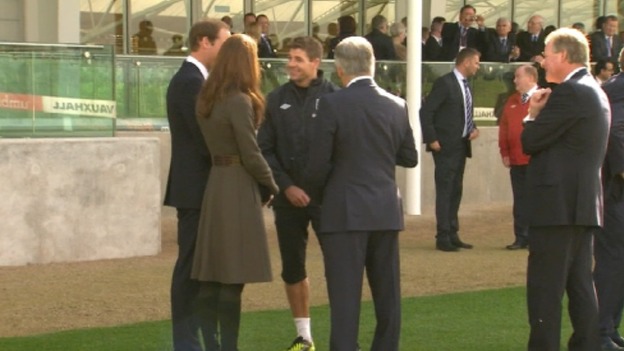 The Duke of Cambridge very tactile and laughing and talking with Steven Gerrard as the Duchess looks on.
There was applause for a fly by of military choppers.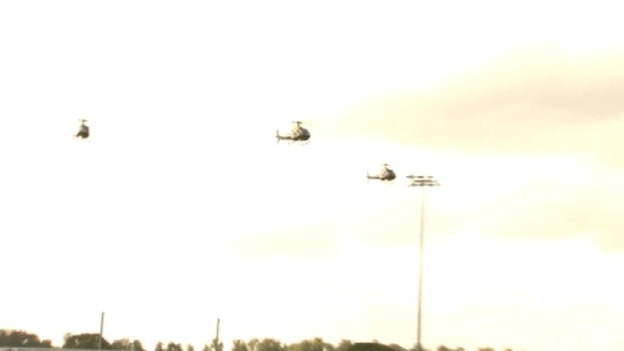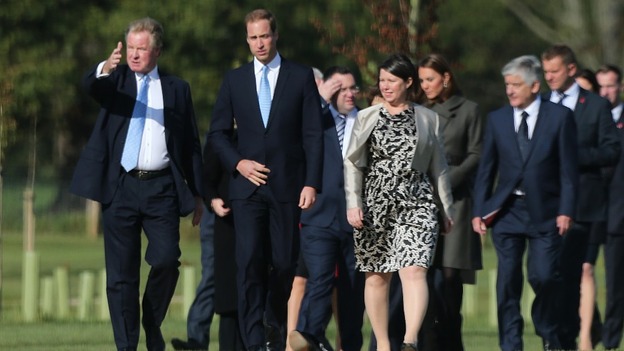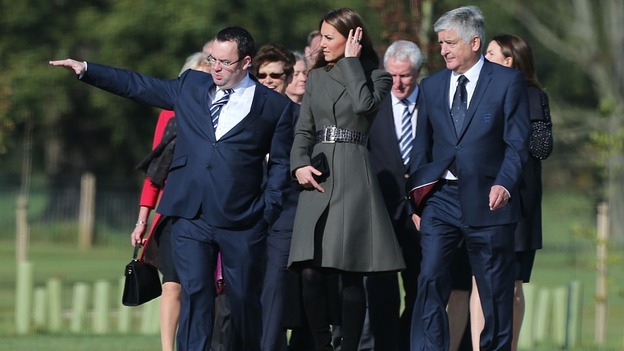 Advertisement
by Natalie Pirks: Sports Reporter
The Royal party have arrived and are making their way into St George's Park, the Duchess in a warm coat chatting to the FA Chairman.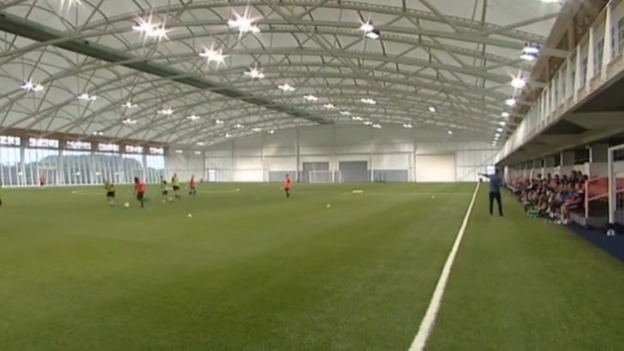 ITV Football have a video tour of the new Football Association training centre.
You can take the tour on the ITV Football website.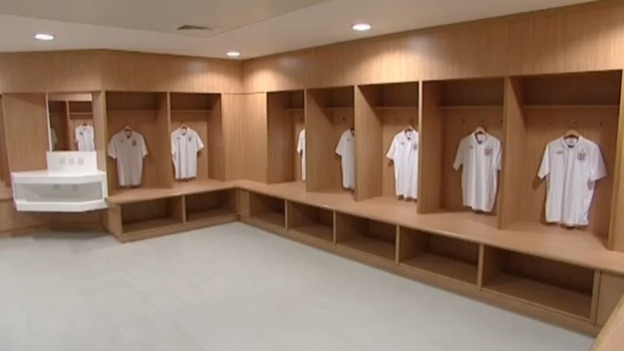 first day at st georges park today. facilities are decent! rest and massage tonight #chillaxing
Looking forward to seeing the finished St George's Park tomorrow and catching up with all the troops.
Just leaving Newcastle where Manchester United deserved the win. Really good performance. Off to St George's Park now to meet with England.
St George's Park will aim to produce better coaches and in turn better players - and ultimately a new England manager - the FA have said.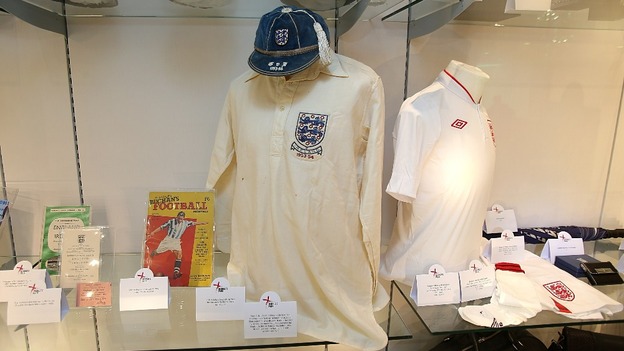 The facility covers 330 acres and has 11 external pitches, a dedicated practice and training area for goalkeepers and sports pavilions for post-training debriefs.
It also has a world-class sports and exercise medicine, human performance and research centre.
Load more updates
Back to top