Armstrong cuts charity ties
Lance Armstrong has resigned from the board of his cancer charity - cutting formal ties with his Livestrong Foundation.
The president of cycling's governing body has said he has "no intention of resigning" in the wake of the long-standing doping scandal that has shamed the sport.
UCI president Pat McQuaid said cycling has "suffered a lot of pain" but the "sport has a future."
On his own role in that future, he said:
When I took over in 2005 I made the fight against doping my priority. I acknowledged cycling had culture of doping. Cycling has come a long way. I have no intention as resigning as president of the UCI.
UCI will not appeal to the Court of Arbitration and recognise the sanctions USADA (the United States Anti-Doping Agency) has imposed (on Armstrong). UCI will back the life ban and strip him of his seven Tour de France titles.
– International Cycling Union president Pat McQuaid
Advertisement
Lance Armstrong has been banned for life and stripped of his seven Tour de France titles by cycling's governing body.
UCI President Pat McQuaid confirmed the body was ratifying the US Anti-Doping Agency sanctions.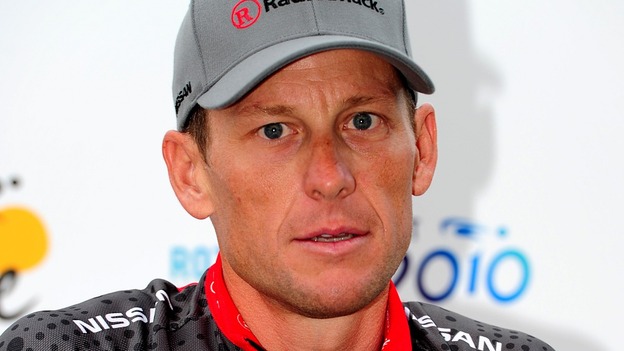 The final stage of Lance Armstrong's emphatic fall from cycling immortality is expected to be completed today with the sport's governing body due to rule on the American's fate in the doping scandal.
The International Cycling Union (UCI) will announce whether it has ratified the US Anti-Doping Agency's sanctions, which called for the cancer survivor to be banned for life and stripped of his seven Tour de France titles.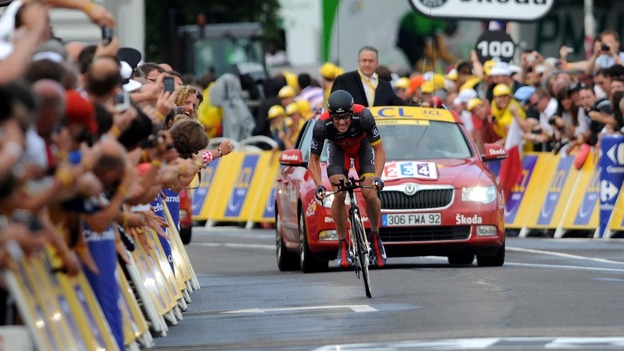 The World Anti-Doping Agency would consider holding an amnesty across all sports in the wake of the Lance Armstong scandal, according to ITV Cycling.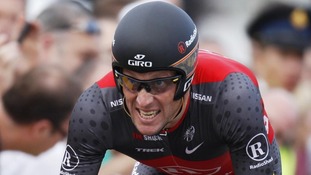 Nike has dropped their sponsorship deal with Lance Armstrong as the disgraced cyclist quits his own charity.
Read the full story
Advertisement
Anheuser-Busch says will not renew relationship with Lance Armstrong at end of 2012, but will continue to support Livestrong
Lance Armstrong sponsor, sportswear firm Oakley, has told the BBC: "As we have stated in the past, Oakley does not approve in any way the use of illegal substances for enhancing performance in sports.
"Our policy with our athletes is to support them until proven guilty by the highest governing body of sport or court of law. We are reviewing the extensive report from the Usada, as well as our relationship with Lance, and will await final decision-making by the International Cycling Union."
Livestrong president and chief executive Doug Ulman has praised Lance Armstrong's contribution to the charity on the day the disgraced cyclist stepped down as chairman.
In a statement on the Livestrong website, Ulman said:
Today, thanks to Lance's leadership, [the] foundation has had the privilege of raising close to $500 million to serve people affected by cancer.

Lance has made this foundation and its cause – aiding people whose lives have been touched by this disease – his life's work.

We are incredibly proud of his record as an advocate and philanthropist and are deeply grateful that Lance and his family will continue to be actively involved with the Foundation's advocacy and service work.
Lance Armstrong has announced he is stepping down as chairman of his cancer-fighting charity Livestrong.
Armstrong established the charity in 1997, following his recovery from cancer, and to date it has raised almost $500m to help people affected by the disease.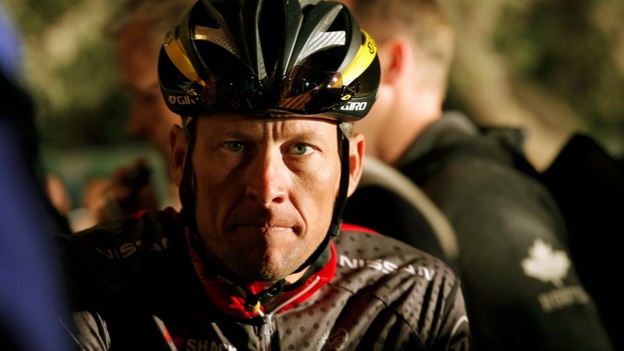 In a statement, Armstrong said: "It has been a great privilege to help grow it from a dream into an organisation that today has served 2.5million people and helped spur a cultural shift in how the world views cancer survivors.
"This organisation, its mission and its supporters are incredibly dear to my heart."I have had the great honour of serving as this foundation's chairman for the last five years and its mission and success are my top priorities.
"Today, therefore, to spare the foundation any negative effects as a result of controversy surrounding my cycling career, I will conclude my chairmanship.
"My family and I have devoted our lives to the work of the foundation and that will not change. We plan to continue our service to the foundation and the cancer community."
Load more updates
Back to top