Wet weather 'food price rise'
Farmers and retailers are warning that the UK's dismal summer will push up food prices for consumers this autumn. Wheat yields fell 14.1% this year, according to the National Farmers Union (NFU).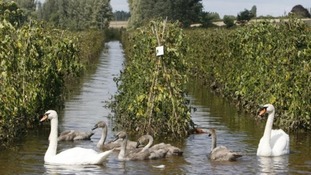 Farmers and retailers are warning that the UK's dismal summer will push up food prices for consumers this autumn.
Read the full story
The Government's Food Statistics Pocketbook shows the ongoing impact on UK families of food price rises. Between 2007 and 2012 just over half (51.8%) of food consumed within the UK was supplied domestically.
After a long period of decline, food prices have risen in real terms by 12% over the past five years
Fruit prices have risen 34% since 2007
Falling household incomes mean 'food affordability' has been reduced by 20%
Between 2007 and 2010, the main response by UK households to food price rises was to buy less. Low income households bought:
25% less fruit
15% less vegetables
Advertisement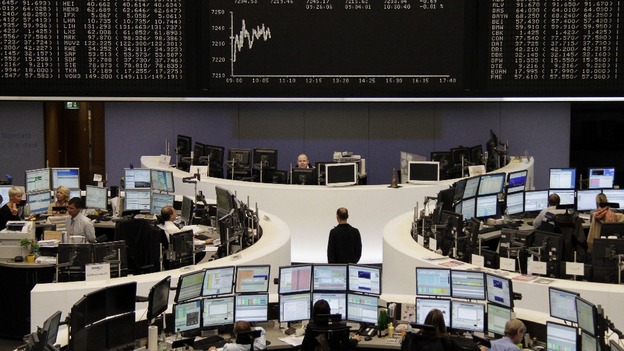 Global justice charity The World Development Movement has said financial speculation by banks and hedge funds in agriculture commodity markets are partly to blame for food cost rises and "could send prices soaring even higher. " Deborah Doane said:
"Food prices are rising steeply due to poor harvests, and if the 2008 food price crisis is anything to go by, we may see financial speculation driving prices up even further in the coming months."
"In the absence of effective regulation of the finance sector, banks and hedge funds are effectively gambling on food prices."
"Here in the UK, the poorest people are already cutting down on fresh fruit and vegetables because they can't afford them. In developing countries, where people spend up to 90 per cent of their incomes on food, price spikes force millions of people to go hungry."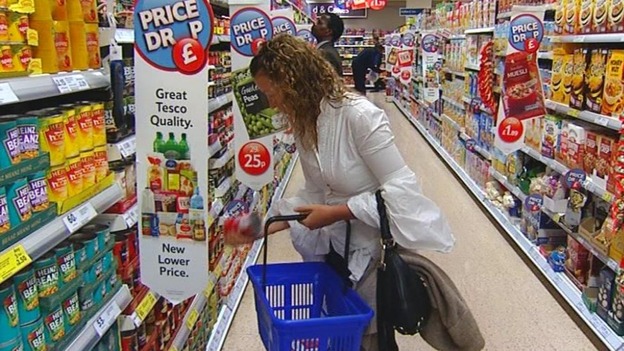 Tim Lang, professor of food policy at London's City University, said there were deeper structural issues to global food market price rises that politicians were "not taking seriously." Speaking on BBC Radio 4's Today Programme he said the rise in food prices would hit the poorest hardest:
"Most analysts think the long drop in food prices, of affordability, is over. We are now in a new world, a world of new fundamentals, not just bad weather this year but a long-term squeeze."
"The figures are terrible, the bottom 10% have seen a drop of food affordability of 20%, the poorest are suffering the most here, as food prices have risen 12% in real terms."
"In health terms though, the price of fruit has risen 34% and we know the government has slipped out some figures last week showing the poorest are cutting back on fruit. This is a disaster for public health"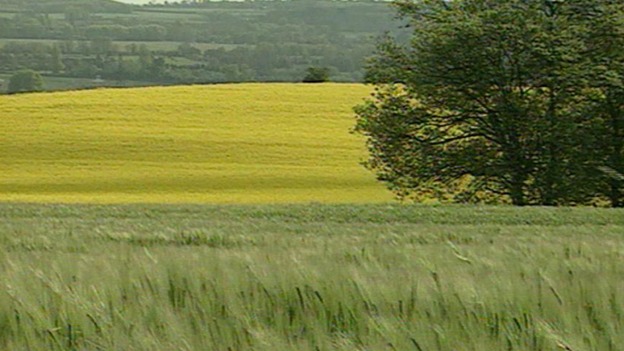 Anti-poverty charity ActionAid have said legally binding targets for the use of biofuels are increasing pressure on food prices and making a "bad situation worse." Biofuels are fossil fuel substitutes made from a range of crops, including wheat.
Currently 2.5% of fuel in the UK must be supplied by biofuels, as part of the Government's committment to a renewable fuels policy. Clare Coffey from ActionAid said:
"As we have seen in the US. The existence of legally binding targets to turn fixed amounts of food into fuel - equivalent to 40% of US corn is made into ethanol - have made a bad situation considerably worse. "
"The UK is not learning the lessons. Instead, while the UK heads into a winter and spring of rising food prices, the biofuel industry is charging full steam ahead."
"It plans to turn three million tonnes of wheat into ethanol each year, which will certainly not reduce pressure on food prices. The UK Government must act to put an end to biofuels mandates."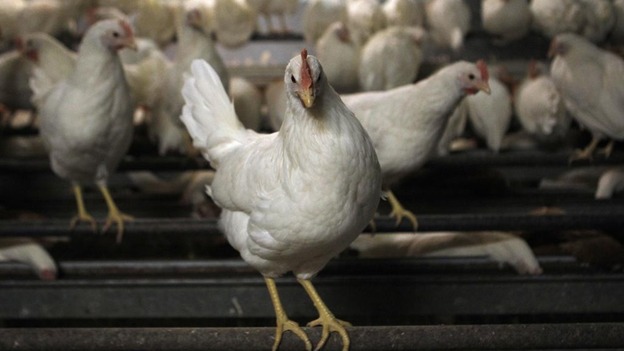 The British Poultry Council has welcomed today's announcement that the cost of food will rise further over the coming months for consumers, as food producers struggle with their costs. Chief executive Peter Bradnock said:
"The costs of wheat, soyameal and corn - which are the key feed ingredients for the poultry industry and a number of other sectors - have increased significantly this year."
"If consumers are to continue to enjoy the secure supply of British poultry, food prices need to accurately reflect cost increases."
Advertisement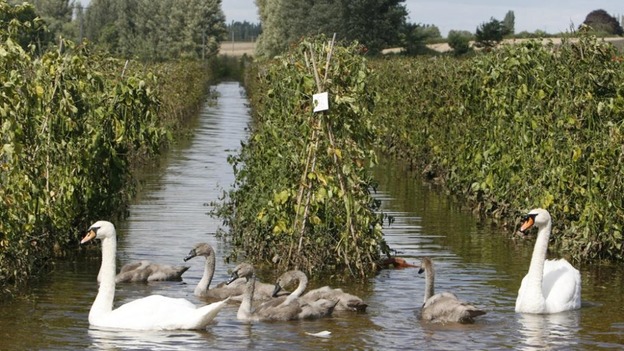 Activists from Friends of the Earth say climate change is to blame for the increasing costs of food, as food producers in the UK and around the world feel the effects of volatile weather conditions and prolonged periods of droughts and floods. Food campaigner Vicki Hird said:
"Climate change is already damaging food production around the world and causing prices to soar - and the situation is expected to get worse without urgent action to slash emissions."
"Our agricultural system is also in desperate need of overhaul to meet the twin challenges of feeding a growing world population and protecting the planet."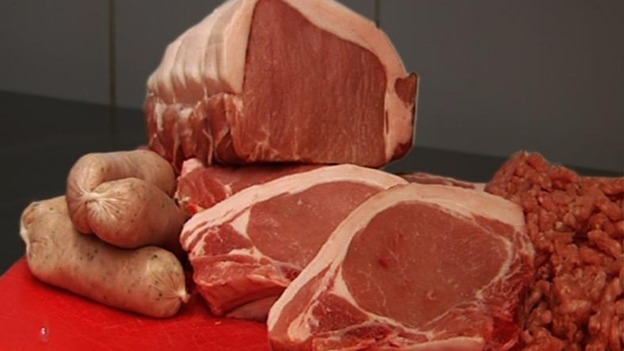 Guy Gagen from the National Farmers Union has said this year's poor harvest in the UK will add to the global pressures on farmers and will result in a rise in the cost of meat, as farmers will struggle with the increased cost of animal feed. He said:
"The poor UK harvest compounds a series of challenging weather events for farmers around the world. [...] The resulting tight supplies of many feed grains have driven up the prices of agricultural commodities around the world."
"Cereals prices impact directly on other sectors, especially pig and poultry farmers who are already struggling with higher feed costs."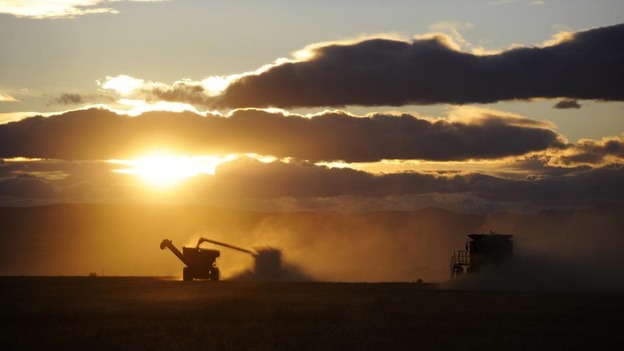 Farmers and retailers are warning that the UK's dismal summer will push up food prices for consumers this autumn. Wheat yields fell 14.1% this year, according to the National Farmers Union (NFU).
The poor wheat harvest in the UK adds to pressure on prices caused by this summer's drought in the North America and the heatwave in Russia.
The British Retail Consortium (BRC) is warning the corresponding jump in the price of wheat will not be swallowed by shopkeepers and supermarkets alone. Richard Dodd from the BRC said:
"There certainly are price pressures in the system which are coming from poor wheat harvests in this country but also in the other big wheat producing countries. The most recent figures are that wheat prices are up something like 29% compared with a year ago."
"Our own figures for the shop price inflation for food show that it has been very, very stable - it has been 3.1% for the last three months which is actually a two-year low. There is no food price explosion going on but there are pressures in the system that will work through."
"Our fiercely competitive retail market is protecting customers from the worst effects of these price pressures."
Back to top