Hillsborough police face inquiry
Scores of police officers including a serving chief constable are being investigated over the Hillsborough disaster in what will be the biggest ever inquiry into police action, it has emerged.
A Merseyside MP has said that Sir Norman Bettison should be suspended after he was named by the IPCC as it launched an inquiry in to the Hillsborough disaster.
Sir Norman, now the chief constable of West Yorkshire Police was an inspector in the South Yorkshire force in 1989.
Maria Eagle, Labour MP for Garston and Halewood, told BBC News she was concerned that;
"when he retires, because he was chief constable of Merseyside at one point, people of Merseyside, including the bereaved families and those who've been traumatised on the day, will be paying his pension, through our council tax".
Pete Weatherby QC, who represents several families of Hillsborough victims, said they welcomed the new inquiry, as some of them had already contacted the IPCC asking that it be carried out.
"After 23 years of failed inquiries there is a degree of scepticism but I think, from the families I have spoken to, they are happy this latest investigation has been announced," the QC told BBC Breakfast.
He said they wanted it to be completely transparent and to be kept informed of its progress throughout.
That is the remaining concern about it - it may be the biggest in the IPCC's history but it should also need really to be the best also.

There are other things that can be done, there can be independent outsiders brought in to ensure that the IPCC investigation is thorough and appropriate.
The families that I represent are palpably angry about the failure to bring to account those in authority that have failed in their duty.That of course starts on the day with the failings which led to this entirely avoidable tragedy.But also it applies to the outrage that followed the tragedy and they simply want people brought to book and people to be found accountable for both what happened on the day and the apparent cover-up afterwards.
Advertisement
Twenty-three years after the Hillsborough tragedy, an unprecedented criminal investigation into what went wrong - and the subsequent police cover-up - was ordered today.
It will be the biggest ever investigation into the police in British legal history. Former and serving officers could face prosecution - on charges ranging from manslaughter to perverting the course of justice.
North of England correspondent Martin Geissler reports:
What Keir Starmer at the CPS and the IPCC are both acutely aware of is the fact that the Hillsborough families have been waiting for so long already to get to this stage, they do not want to get bogged down in a very very long inquiry and then have a decision.
So the CPS will review all the evidence now that came out in last month's report to see if anybody could be prosecuted for manslaughter now, be it an individual or an organisation.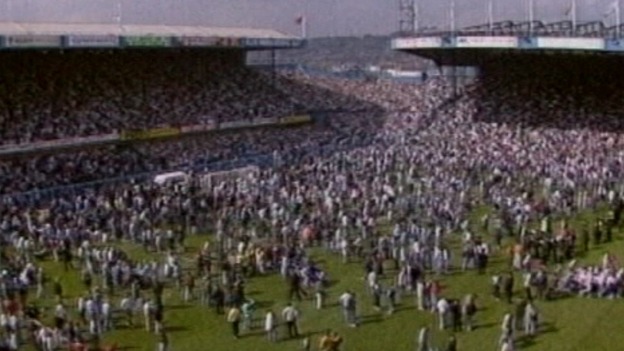 At the same time the IPCC will take on what looks to be a huge inquiry, particularly in to the cover-up. They are getting extra money from the Home Office to cope with the demand on their resources.
They are going to have to trace hundreds of former and current police officers, retired, serving deceased, some abroad - all of them have to be found and statements taken from them.
Potentially we could be looking at many years before any police officers are charged or disciplined over the cover-up element.
Margaret Aspinall's 18-year-old son James was among the 96 who died at the FA Cup semi-final, said that she is "very happy" to learn that Sir Norman Bettison, the Chief Constable of West Yorkshire Police, will be among police officers to face scrutiny by the Independent Police Complaints Commission.
He will be included and he is not going to be the only one.

Obviously they are going to look back at all the serving policemen on that day and I think that is a great thing to do because they were so many involved as part of that cover-up.

Also what we must not forget is West Midlands Police, and that they are going to be investigated as well. What did they know about the cover-up?

So I think it is very important to get this all out in the open.
– Margaret Aspinall
Margaret Aspinall, chair of the Hillsborough Family Support Group, welcomed the announcement that the biggest-ever inquiry into police actions in the UK is to be launched in the wake of the damning report of the Hillsborough Independent Panel.
Speaking in Anfield, Liverpool, she said:
Accountability is the most important thing and responsibility, and also to make sure that this never ever happens again. I think that is very important, not just for the families but for the country as a whole because I think the country has been shamed by what has gone on over Hillsborough 23 years ago.

I think it's a shame on the country, a shame on the system and a shame on the governments and I think that has got to be changed and that is a good thing that will come from this.
Advertisement
Last month, in his only broadcast interview, Sir Normal Bettison told UK Editor Lucy Manning that he had, "nothing to be ashamed of" in his role in the Hillsborough disaster.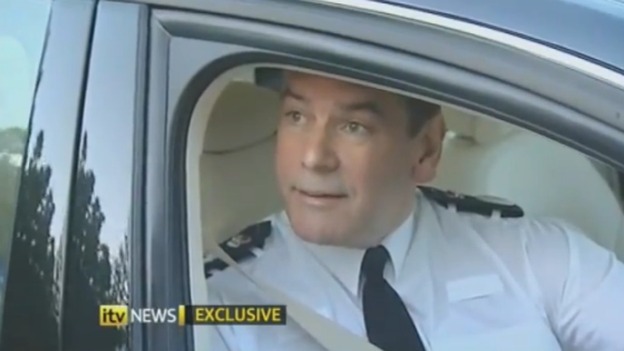 Sir Norman has since confirmed that he will retire on 31st March 2013, but he will still face an investigation by the IPCC for his part in the Hillsborough cover up.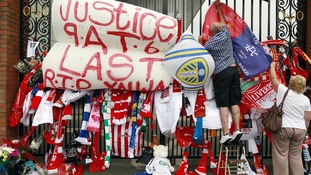 IPCC have said that a "large number" of current and former police officers face investigations into their role in the Hillsborough disaster.
Read the full story
West Yorkshire Police said Sir Norman had previously welcomed an investigation into Hillsborough and had nothing further to add today.
A spokesman said:
Sir Norman Bettison has consistently made the point since 15th September, three days after the report was published, that these were matters that needed to be investigated formally and fairly by the IPCC.

At the time, he immediately welcomed the Police Authority's decision to refer this matter.

He is on record as saying he is keen to co-operate with the IPCC inquiry, but now that has been launched, he has nothing further to add.
Strongly welcome IPCC investigation into police cover up re Hillsborough. Families have waited 23yrs for truth - need justice now.
Load more updates
Back to top