MoD probes lobbying claims
An investigation has been launched by the Ministry of Defence after former military chiefs were reported to have boasted about their ability to lobby top officials to secure contracts for private firms in breach of Whitehall rules.
The Defence Secretary has threatened to 'shut down' the access retired high-ranking officers have to the Ministry of Defence, if it is found they have been ignoring rules against lobbying on behalf of defence contractors.
Philip Hammond's comments follow claims in the Sunday Times that several retired generals boasted of their ability to sidestep the rules. This is a report from our Political Correspondent Alex Forrest.
The Royal British Legion said it had begun a high-level internal investigation into whether Sir John, a decorated Falklands hero, had abused his position with the charity.
Legion Director General Chris Simpkins said:
The Royal British Legion has a code of conduct which addresses the issue of conflict of interest.

The honorary position of National President falls within this code and should not be used for commercial gain or in order to gain access to politicians and senior military figures for purposes unrelated to his position as National President.

The list of guests invited to attend the Festival of Remembrance, and the seating arrangements, are administered internally without influence by the National President.
The President does not have any personal guests in his box at the Festival in which he entertains senior politicians and military personnel as guests of The Royal British Legion.This matter will be referred to the Legion's Governance Committee for review. The findings of the Governance Committee will be reported to the Board of Trustees for any necessary action.
Advertisement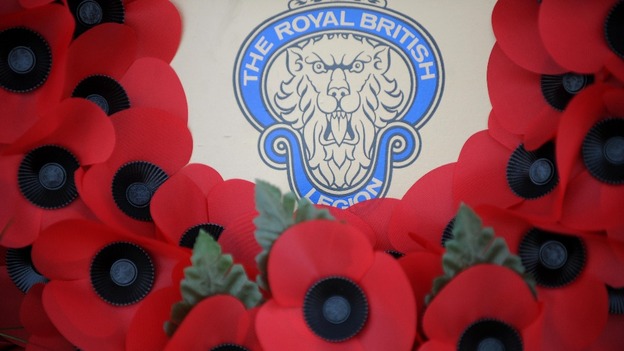 The Royal British Legion have said that they will refer the claims of lobbying against their President John Kiszley to their Governance Committee for review.
Jim Murphy MP, Labour's Shadow Defence Secretary, responding to reports of lobbying by senior ex-military officers of Ministry of Defence officials, said:
These are grave allegations that have to be fully investigated. We need to know every detail, every meeting and every contact between those recorded in this video and those still serving in the MoD. The Government must have full disclosure about any dealings between these retired distinguished Officers and Government Ministers, civil servants or senior members of the Armed Forces. Specifically we need to know if they have met any MoD officials dealing with any defence equipment contracts.
Britain has a global reputation in defence procurement and it is essential that it is maintained. There has to be total clarity that not a single penny piece of defence spending has been influenced by this type of rule breaking lobbying.
There is a two year period during which ex-officers are required to take advice off the Cabinet Office Committee, which looks at business links. If we find that people are not taking that advice, we will look at steps to shut down their access to ministers and officials. But all of the companies that these people would be offering services to rely on the MoD as their principal customer. If we were to make it clear that the kind of lobbying that is being talked about here will damage them, rather than benefit them, that would be rather effective.
– Defence Secretary Philip Hammond
Former Chief of the Defence Staff Lord Stirrup defended his role in the Ministry of Defence lobbying investigation, he told Sky News:
It's important to understand the context of this.

First of all this story is about lobbying, I've never lobbied for money and I don't lobby and as I have pointed out I am the recipient of quite a lot of lobbying and I'm struck by how ineffective it is.

So it's not the way you proceed.

The context of this particular situation as far as it pertained to me - I was asked if I would be, not a lobbyist, but if I would become a member of the strategic advisory board for a South Korean company.

And what we are talking about here potentially was technology that could save a lot of lives of soldiers.
Advertisement
Defence Secretary Philip Hammond says he will look at abuse of access to the MoD by retired officers.
But he added that he is relaxed about his staff meeting officers for dinner and has dismissed their claims of access as 'bravado'.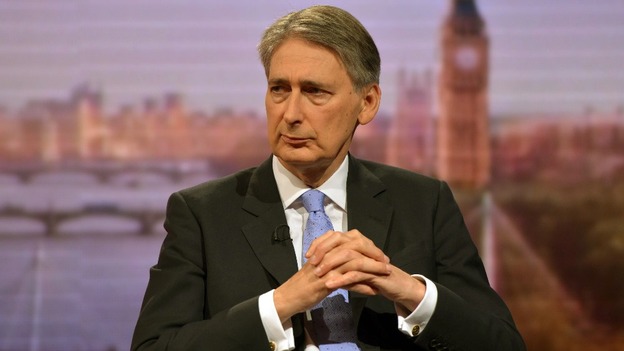 He told The Andrew Marr Show: "There are many reasons why it is sensible for the MoD to maintain contact with retired officers.
"They are often asked to comment on defence.
"But if they are abusing that access for commercial purposes then we will have to tighten it up or maybe even shut it down.
"That is something we will now look at."
When asked how he felt about his permanent secretary (Jon Thompson) discussing contracts over a dinner meeting, he said: "Knowing my permanent secretary I am completely relaxed about it because he would be totally immune to that kind of approach.
"What we have seen before in sting operations is people rather bigging up their capabilities and what they can do. I hear a lot of bravado here."
Philip Hammond has responded to a newspaper sting by The Sunday Times.
He told the The Andrew Marr Show: "I think the revelations are deeply damaging to the individuals concerned and their reputations.
"There is no way that retired officers influence the way in which military equipment is procured.
"I am satisfied that the system we have is completely robust.
"But there is an issue. Firstly over whether any rules have been broken. Clearly at least one, possibly more of the individuals named in The Sunday Times piece were still under the terms of the two year restriction that applies after they have left the service.
"Secondly we have to look at the level of access that we give retired officers to the MoD and to serving officers. "
Responding to claims in the Sunday Times that he was prepared to lobby on behalf of a military company, Lord Dannatt sent an email to the paper before publication saying;
I am quite clear that lobbying at this stage of a contract bid is against the procurement rules and I have neither the intention nor the inclination to do this. Frankly, it is not my business.

I have no intention, no inclination, and certainly no plans, to engage in lobbying activity that would contravene the rules prohibiting contact between private companies in the final stages of bidding for government contracts, and the officials in charge.
A video from The Sunday Times revealed a former army boss talking about "targeting" the MoD's permanent secretary Jon Thompson.
He told journalist's who were working undercover: "Philip Hammond, the defence secretary, will make the decision largely on the advice of Jon Thompson, the permanent secretary, who he has just appointed. He was previously the finance director, who I am rather targeting to talk to."
He said they went to school together and would be both attending a dinner.
"I've asked the organisers 'can you put me next to him'.
He later added: "It's going back to what I was saying before - it's about having a team that is layered, because at various layers you can get greater or lesser access."
Load more updates
Back to top