MoD probes lobbying claims
An investigation has been launched by the Ministry of Defence after former military chiefs were reported to have boasted about their ability to lobby top officials to secure contracts for private firms in breach of Whitehall rules.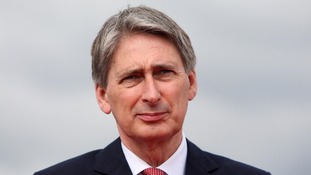 Defence Secretary Philip Hammond would shut down access to ministers and officials if retired officers are shown to have been lobbying.
Read the full story
Defence Secretary Philip Hammond has insisted ex-military chiefs have "no influence" over Ministry of Defence (MoD) procurement.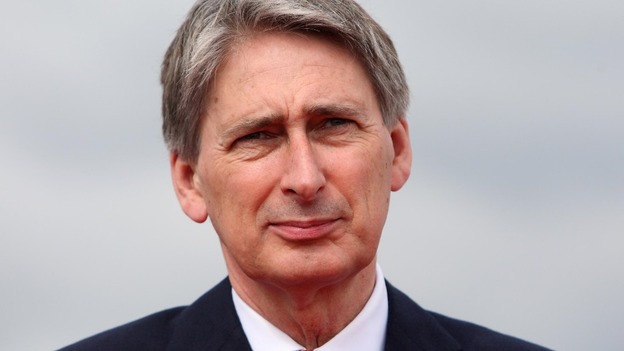 Mr Hammond said: "Equipment is procured in the interests of our Armed Forces and not in the interests of retired personnel. Former military officers have no influence over what MoD contracts are awarded".
Advertisement
The three-month investigation, launched by The Sunday Times (£), into the revolving door between the Ministry of Defence and private arms companies, reported:
Lieutenant-General Sir John Kiszely, a Falklands war hero, confided that he could use his role as president of the Royal British Legion to push his clients' agenda with the prime minister and other senior figures at Remembrance Day events.
Lieutenant-General Richard Applegate, a former Ministry of Defence (MoD) procurement chief, described a secret and successful lobbying campaign in parliament for a £500m military programme on behalf of an Israeli arms company.
Admiral Sir Trevor Soar, the commander of the naval fleet until last March, boasted that he would "ignore" his two-year ban on lobbying ministers and said the system used to enforce the rules was "broken".
Lord Dannatt, the former head of the army, candidly talked about sidestepping a ban on discussion of a £400m contract by "targeting" the MoD's top civil servant, with whom he went to school.
All four officers have denied doing anything wrong and said they always had the best interests of the services at heart.
The Ministry of Defence (MoD) said it will investigate after The Sunday Times (£) claimed retired senior officers offered to wield influence in Whitehall to undercover reporters posing as weapons manufacturers.
A spokesman said the MoD would be "looking to see if any of these individuals have broken any rules" and put in place measures to ensure there was no possibility of privileged access.
We will be looking to see if any of these individuals have broken any rules.

It is clear that former chiefs acting in a commercial capacity should not have any privileged access to the MoD and we will be putting in place measures to ensure this.

We are focused on ensuring best value-for-money for the taxpayer and delivering the best equipment for the Armed Forces.
– A Ministry of Defence spokesman
Top-ranking retired military officers have been secretly filmed "boasting" about lobbying to win multi-million-pound defence deals for arms firms in breach of official rules, The Sunday Times (£) has claimed.
An investigation by the newspaper recorded the so-called "generals for hire" offering their contacts with ministers and former colleagues for six-figure sums.
Load more updates
Back to top