US 'disappointed' over McKinnon
The US has said they are "disappointed" after the Home Secretary Theresa May blocked their request on human rights grounds to extradite computer hacker Gary McKinnon so he can stand trial. She described it as a "difficult and exceptional case".
McKinnon's mother: It's 'a life-saving decision'
Gary McKinnon's mother Janis Sharp told reporters the decision to block his extradition had been "a life-saving decision".
"Logically [for Gary] his best decision would have been to take his own life rather to leave everything he knows", Ms Sharp said.
McKinnon's mother: 'An emotional rollercoaster'
Computer hacker Gary McKinnon's mother Janis Sharp has said she was "overwhelmed" after a 10-year battle against his extradition to the US, which had been "an emotional rollercoaster".
Advertisement
McKinnon's mother: 'People power won it'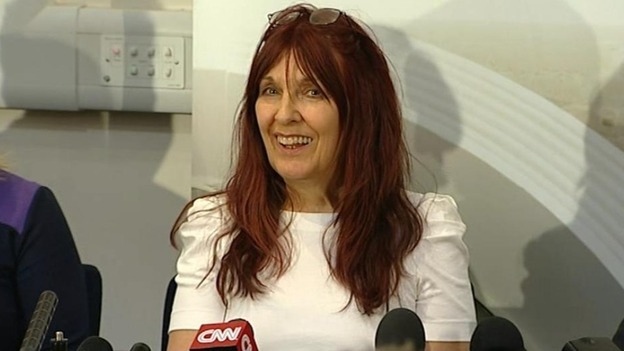 Thanking everyone for their support, Gary McKinnon's mother Janis Sharp said, "Without people power, of all these different people together, there's no way Gary would have stayed here".
"It's us all together, we've done it, we've won for the little person".
McKinnon's mother thanks May for 'standing up' to US
Gary McKinnon's mother Janis Sharp told a news conference she was "overwhelmed" and "incredibly happy" with the Home Secretary's decision.
She also thanked Theresa May for making the "incredibly brave decision to stand up to another nation as strong and powerful as America", adding, "She had the guts to do it".
McKinnon's MP: 'This must never happen again'
David Burrowes MP - Gary McKinnon's MP - has welcomed Theresa May's decision not to extradite Gary to the US. He told a news conference: "We need to recognise this must never happen again and never happen again to other vulnerable UK citizens."
McKinnon solicitor: 'A great day for British justice'
Gary McKinnon's solicitor Karen Todner, who has worked for Gary for 10 years, has told a news conference this is "a great day for British justice".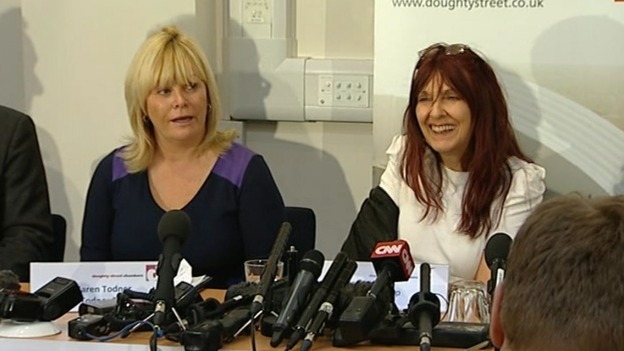 She thanked Theresa May for her decision today and Gary's supporters.
Advertisement
Ecuadoran embassy: Parallels between Gary McKinnon and Julian Assange
A spokesman for the Ecuadorian Embassy in London, where WikiLeaks founder Julian Assange is staying, has said that parallels can be drawn between Assange and Gary McKinnon.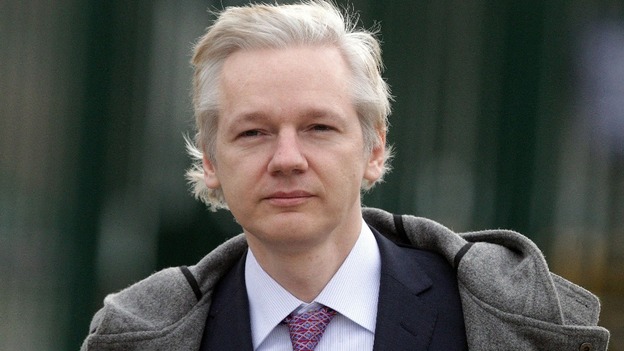 He said: "There are obvious parallels here with the fears expressed by Julian Assange.
"The UK government ought to now publicly state that they will not, under any circumstances, allow the onward extradition of Julian Assange to the US where he would be subject to the undermining of his human rights just as Gary McKinnon would have been."
Mr Assange has been staying at the Embassy since June seeking to avoid extradition to Sweden.
Gary McKinnon's family to speak to press
Gary McKinnon's family is about to give a press conference regarding the today's decision to block his extradition. The panel is expected to include:
Janis Sharp - Gary's mother
Karen Todner - Gary's solicitor
Edward Fitzgerald QC and Ben Cooper - Gary's Counsel
David Burrowes MP - Garys MP
Shami Chakrabarti - Director of civil rights group Liberty
Mark Lever - Chief Executive of National Autistic Society
Alan Johnson accuses Home Secretary of serving party interests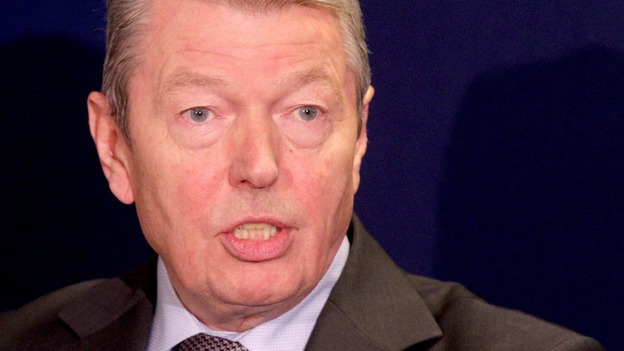 A former Home Secretary has accused Theresa May of blocking Gary McKinnon's extradition to serve her Conservative party.
Alan Johnson, who served as Home Secretary under Labour from June 2009 to May 2010 said: "Gary McKinnon is accused of very serious offences.
"The US was perfectly within its rights, and it was extremely reasonable of them, to seek his extradition.
"We now do not know whether Gary McKinnon will ever have to face justice on those accusations."
He added: "The Home Secretary has made a decision today that's in her own party's best interest; it is not in the best interests of the country."
Babar Ahmad's family accuse Govt of 'old-fashioned racism'
The family of terror suspect Babar Ahmad, who was extradited alongside radical cleric Abu Hamza earlier this month, has accused the Government of "blatant old-fashioned racism".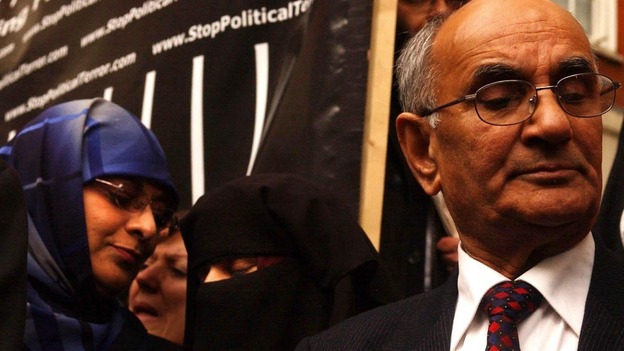 Ahmad's family said in a statement that today's decision to block Gary McKinnon's extradition is "a clear demonstration of double standards".
"We would not want his family to experience the pain and suffering we have all been enduring since Babar was extradited," they said.
"However, questions do need to be asked as to why within the space of two weeks, a British citizen with Asperger's accused of computer related activity is not extradited, while two other British citizens, one with Asperger's, engaged in computer related activity are extradited."
Load more updates
Back to top