Obama in post-debate bounce
Barack Obama has been back on the campaign trail after clawing back lost ground in the US elections with what was widely thought to be a much-improved performance in his second Presidential debate with Mitt Romney.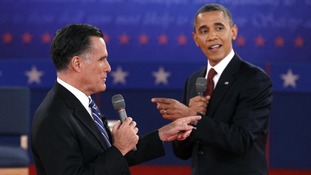 Nearly 70 million American TV viewers tuned in to the feisty second debate. So it mattered.
Read the full story
65.6 million people watched the second Presidential debate. Now both campaigns are waiting to see if the polls shift over the next 24 hours.
Advertisement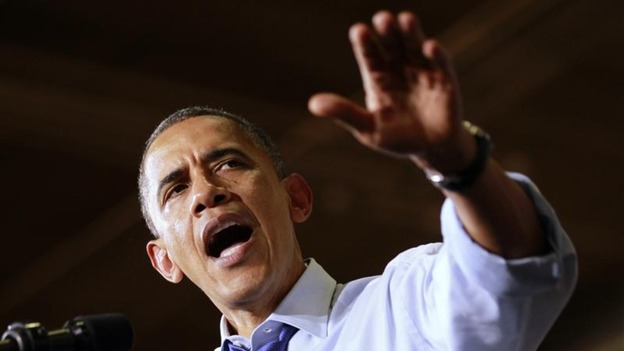 U.S. voters say President Barack Obama won the second debate against Republican rival Mitt Romney by a 15 point margin, according to a Reuters/Ipsos poll.
Forty-eight per cent of registered voters gave the victory to Obama, while 33 percent gave Romney the win in Tuesday's debate.
The online poll found Obama's "favourability" rating rose five points to 55 per cent.
Romney's rating fell two points to 48 per cent.
The Republican surged ahead in polls following the first debate, but his lead was already on the wane ahead of the second, which was held at Hofstra University in Hempstead, New York.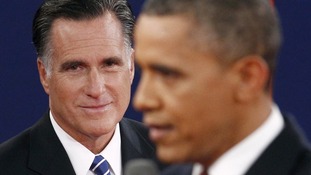 We mustn't be surprised if Romney is the next President - Obama's troubles echo Al Gore's loss of momentum during 2000's televised debates.
Read the full story
Voters in Obama's home city of Chicago said they are pleased with President Obama's performance in last night's presidential debate. His supporters said they were heartened by his more confident performance. Self-described swing voter Scott Smith said:
"I like to see someone fight back, it was nice to see the host fact-check and see Obama fight for his dignity"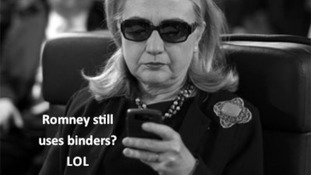 Mitt Romney used an unfortunate phrase to describe his commitment to getting women into executive positions. Twitter exploded with glee.
Read the full story
Advertisement
President Obama's debate performance was strong, articulate and hit Romney's weakness's on Libya/ 47%! Strong recovery from Denver #debate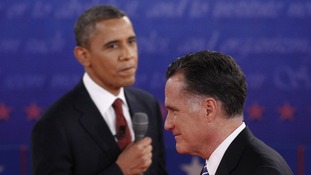 President Obama showed energy and hunger for a second term during last night's debate. All eyes are on the Florida and Ohio polls.
Read the full story
Latest polling results shows that voters in the key swing states were impressed by Obama's performance in last night's Presidential debate, but Mitt Romney still has the edge:
Virginia: Mitt Romney 47.5%, Barack Obama 47.3%
Florida: Mitt Romney 48.2%, Barack Obama 47.3%
Ohio: Barack Obama 48.3%, Mitt Romney 45.6%
Huffington Post Pollster have the latest state-by-state breakdown of the results.
by Michael Herrod: Washington News Editor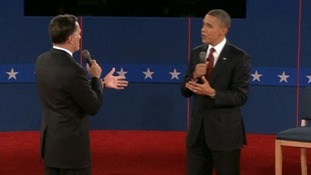 They entered like caged animals unleashed for a fight, and the audience in this arena of spin didn't have to wait long for fireworks.
Read the full story
Load more updates
Back to top