Rearranged England game begins
England's rescheduled World Cup qualifier match in Poland has kicked off. It was postponed from yesterday due to a waterlogged pitch.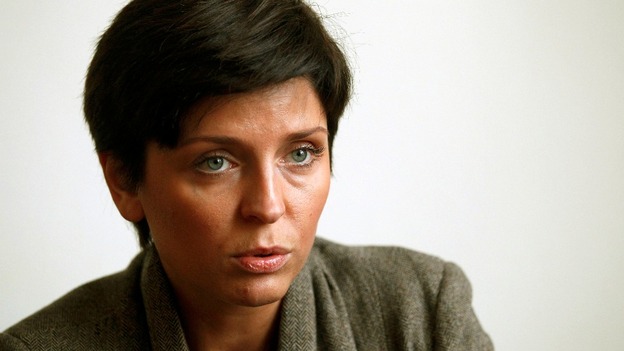 Poland's sports minister has offered to resign over the embarrassing postponement of the country's World Cup qualifier against England last week after torrential rain turned the National Stadium pitch into a swimming pool.
Joanna Mucha said that even though she could not have done anything about the Warsaw stadium roof's inability to close, she felt "politically responsible for the situation."
"The responsibility of the minister is not only to make sure that all procedures are followed. It's wider," she said.
The debacle sparked a wave of criticism from fans and pundits and prompted Prime Minister Donald Tusk to vow to punish those responsible. He is expected to announce whether he will accept the minister's resignation later today.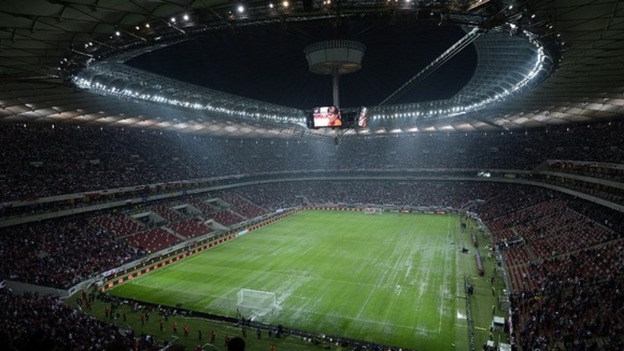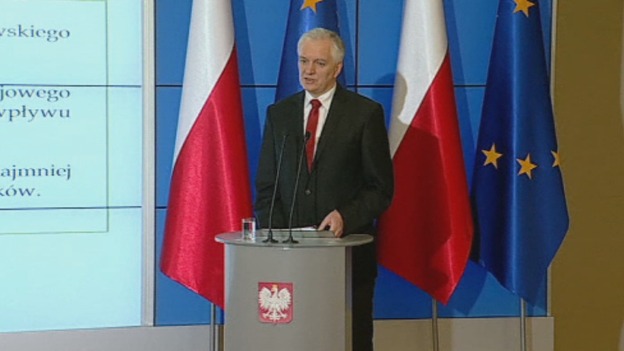 Polish Justice Minister Jaroslaw Gowin likened the Warsaw stadium situation to British television comedy Monty Python:
"This situation is like Monty Python, but it is our Football Association. It is a pity that players and fans fell victim of this unbelievable mess," he said.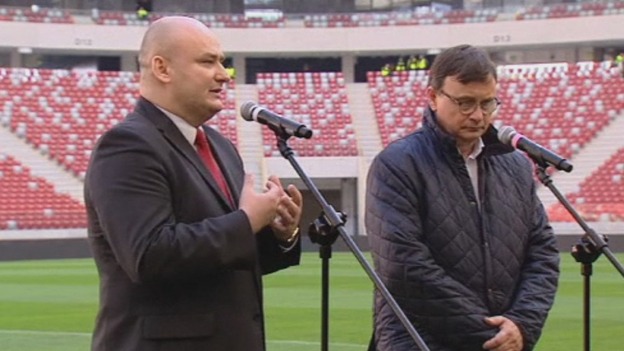 Robert Wojtas, chairman of the National Sports Centre said:
"We wanted to close the roof but were sad that players, coaches as well as the FIFA delegate were against. They wanted to keep the roof open...there are FIFA regulations which say that such issues are decided by a representative of FIFA.''
And Polish opposition leader Jaroslaw Kaczynski added: "They are laughing at us abroad, especially they are laughing at us in England."
Advertisement
Rob Harris is a sports news reporter for the Associated Press agency:
Roy Hodgson says the pitch is "an awful lot better ... they have done a gone job and the pitch is perfectly playable"
The FA said England fans who stayed an extra day to watch the rescheduled Poland game will have the cost of their match ticket reimbursed.
All supporters who bought a ticket to the game will also be invited to attend a special England training at the new St George's Park facility.
The Polish FA have set up a facility to refund fans who were unable to stay in Poland for a second day.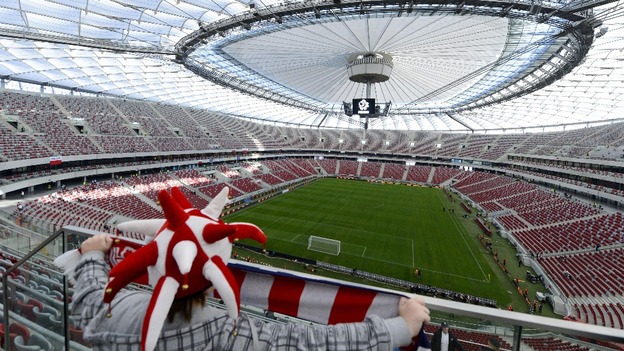 The England team to play Poland in the rescheduled World Cup qualifying game in Warsaw has been announced: Hart; Johnson, Jagielka, Lescott, Cole; Milner, Gerrard, Carrick, Cleverley; Rooney, Defoe.
Kicking off at 4pm, coverage begins on ITV1 from 3.30pm and is live on ITV Sport online.
The English FA said in a statement that England fans unable to attend the rearranged Poland fixture will be able to claim a refund for the cost of the match ticket:
The Polish FA have today confirmed that they will set up a refund process for unused match tickets. Therefore, fans who are unable to attend the rescheduled match today will be able to claim a refund for the cost of their match ticket.

To claim a refund, members will be asked to send their ticket to The FA at Wembley; we will then collate all the tickets and pass them back to the Polish FA. The Polish FA will then confirm which tickets have not been used to access the stadium and issue refunds accordingly.
We have a record of every ticket allocated and can assist members with damaged tickets; these will need to be returned to our offices in the same way.

Full details of how the process will work will be announced later this week.

We would like to thank everyone affected for their continued patience and will of course update everyone as soon as we have more information.
Advertisement
Former England right-back Gary Neville is now a coach in the international setup:
Right here we go again.Thoughts with the Fans that came to the game and had to experience that!
"@red_square: @gnev2 will the pitch be ok. Seems like a big ask considering all the rain?" Should be ok. Going to stadium in 30 to check!
England fans heading home from the Warsaw washout said they weren't surprised the match was called off, but they said organisers were wrong not to close the roof because at top-level sport "games should not be called off".
England fans arriving back in the UK were angry after the World Cup qualifier match in Poland was postponed due to a waterlogged pitch, despite the stadium having a roof.
Can't believe game was off, #eng 2morrows a different day thou, now time to watch #thevallys good times
Load more updates
Back to top