Energy bills simplified
The Energy Secretary has admitted the Government's plans for energy bills will not make them cheaper for everyone, but should make them simpler. Last month David Cameron vowed he would compel firms to put customers automatically on the lowest tariff
Ed Matthew, director of the Energy Bill Revolution (EBR), a group of businesses, trade unions and environmental campaign groups, said: "Simplifying tariffs and moving consumers to the cheapest is a no-brainer.
"But no-one should kid themselves this will bring down energy bills overall. The main benefit is really to make life less confusing for energy consumers.
"The danger is that it distracts attention from the only real, long term solution to high energy bills which is to make every UK home highly energy efficient.
"From next year, the Government will rake in over £2 billion in carbon tax, rising to £4 billion by 2020.
"If this was recycled back to households to make homes super insulated, it would be enough to end fuel poverty and in time slash the energy bill of every home in the UK."
Our Business Editor Laura Kuenssberg asked the Energy Secretary to explain why today's proposals differ from the Prime Minister's promise that every energy company would have to give the lowest tariff to their customers.
Advertisement
In the last three years, around three quarters of our customers have either changed their tariff with us or joined us from another company so it is beyond doubt that the majority of our customers are already choosing what's best for them. We need to make sure that customers stay in control and make the right choice for them and their family. Being on the right tariff is an essential starting point but it is only one side of the coin.
As well as rising energy costs, the other parts of a bill are going up too and we would therefore also ask Government to ensure that their various schemes are as cost effective as possible, and are truly benefiting customers. We will play our part by continuing to help customers take action to make sure their homes are as energy efficient as possible. There we have real advice and help available right now.
– E.ON ENERGY
This is a constructive set of proposals, which we will now examine in detail. It is important we maintain the balance between simplicity and innovation to ensure the market continues to deliver choice for customers. At British Gas, we want our customers to be confident they are on the right deal - we have already reduced and simplified tariffs, made comparison of prices easier to understand, and we let our customers know if they could be on a better deal. A common approach from all suppliers will help customers make the right choice for them.
– BRITISH GAS STATEMENT
Energy Secretary Ed Davey admits the plans won't make bills cheaper for everyone - but should make them simpler.
Ofgem welcomes that the Government shares our vision of a simpler, clearer, fairer energy market for consumers and we will work closely with the Department of Energy and Climate Change (DECC) to deliver the most radical change to the retail market for a decade. These proposals - based on Ofgems Retail Market Review (RMR) - will put an end to consumers being bamboozled by complex tariffs and deliver choice that consumers easily understand.
We are also proposing much simpler information for consumers such as making suppliers give consumers their cheapest tariff on their bill. Ofgem is also going to enforce fair treatment of consumers using licence standards backed by fines.
– Ofgem statement
Advertisement
Reducing the number of tariffs for each supplier would still provide enough space for suppliers to compete, and would make it easier for more consumers to engage and exercise informed choice. It is a sensible move and suppliers could do it now. The success of this initiative will depend on how energy companies implement the change and how the regulator Ofgem takes it forward.
There is a risk of unintended consequences and in particular a general levelling up of prices. Ofgem will need to police the behaviour of suppliers and be vigilant about the level of margins that suppliers take from their remaining tariffs. Consumers must not end up as net losers.
– Adam Scorer, Director of Policy at Consumer Focus
The Government says all customers should be placed on the cheapest tariff at the latest by Summer 2014. It will work alongside regulator Ofgem to finalise the proposals. Suppliers will be asked to provide clear information to help consumers switch.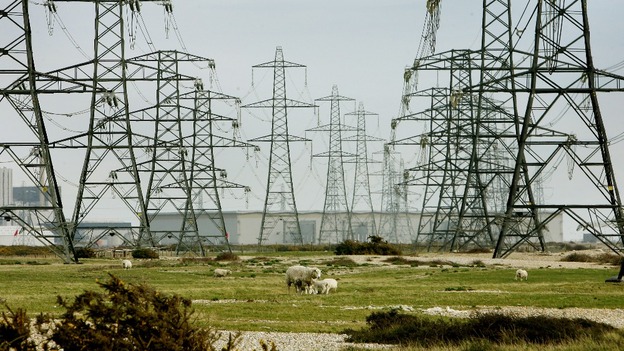 The government will also set up a network of organisations to help vulnerable households get a better energy deal. It will also look at how consumers can benefit from technology to allow switching through smart phones.
Bill payers will no longer face the impossible choice between hundreds of tariffs; each customer will have a maximum of four tariffs for gas or electricity per supplier to consider. And households will have personalised information from their supplier on their bills about the cheapest tariff the supplier offers for their payment method and the cheapest tariff overall.
For too long people have been stuck on the wrong type of energy tariff, paying more than they need to. Our new proposals will make things much clearer and easier to understand, so that bill payers can get the best deal and feel the benefit in their pockets.
– Edward Davey MP, Energy Secretary
The government has set out its own ideas to help consumers cut energy bills by being on the cheapest tariff. The main measures are:
Limit suppliers to four core tariffs per fuel
Require that the four core tariffs contain one standard variable rate tariff, and one fixed term fixed price tariff to ensure that these two tariffs, which account for 85% of all customers, are clear, simple and easily compared
Allow suppliers freedom to offer the remaining two tariff types as they wish, to preserve customers choices, such as green tariffs
Require that suppliers offer just a single price for each of the four tariff types
Prohibit poor value 'dead' tariffs. This will ensure that no customers are left behind on poor value, out of date tariffs
Load more updates
Back to top