Energy bills simplified
The Energy Secretary has admitted the Government's plans for energy bills will not make them cheaper for everyone, but should make them simpler. Last month David Cameron vowed he would compel firms to put customers automatically on the lowest tariff
Full energy proposals to be published at midday.
SSE has just three tariffs. We very much hope that the Government intervention results in a package that enshrines fairness and simplicity for all UK energy customers. We look forward to seeing the details.
– SSE GROUP
Advertisement
My promise to ensure energy customers get the lowest tariff is being delivered, despite Labour saying it couldn't be done.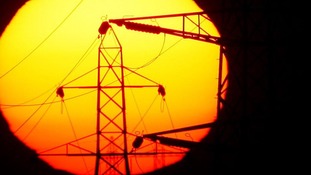 It is possible that some of the best deals on the market will disappear. We could lurch from a minefield of deals to virtually none at all.
Read the full story
We hope that a feature of these plans will be to ensure that the poorest families are able to get the cheapest tariff. Currently they are often paying the highest, through use of pre-paid credit meters.
– Child Poverty Action Group statement
Money saving expert Martin Lewis has warned consumers not to expect "cheaper bills for all," when the Government announces plans to help millions of households today.
He told Daybreak: "What's likely to happen, if we have a reduced number of tariffs, is the people who never switch will pay less and those who regularly switch will pay more."
Advertisement
If that is what the Government wants, that is fine. What it will do is potentially remove some choice away from people and certainly some deals that people get at the moment. Certainly it is the case that if you have restrictions and constraints, then you can't offer everything and you can't offer the variety of choice that you get at the moment.
– Angela Knight, Energy UK chief executive, SPEAKING TO BBC RADIO 4
You've been telling us what you think about plans to reform the way customers are charged for electricity and gas. You can add your own comment on our Facebook page.
Vicki Brown I'm on an electric key and have storage heaters, in the winter I can pay up to £50 a week! I don't know the first thing about all these tariffs but I don't know the cost is killing me!!
Lisa Hudson Believe it when I see it,we have pay as you go meter...£80 so far this month!!!
Darren Duffy Here is an idea, if householders are going to be forced onto the cheapest tariff, then why is there more than one tariff? Why not eliminate all the other tariffs and just have one tariff that everyone is on?
The government wants to reduce the number of energy tariffs because it says the current system is too confusing and could lead to customers paying more than they need to. At the moment there are 500 tariffs available. Under the new proposals:
Firms are expected to offer four tariffs for electricity and another four for gas
But that may mean companies only offer one fixed-rate tariff
Being the only tariff available of its type it would, by default, be the cheapest option
A standard variable rate could also be offered
And two other tariffs could be based on the way customers pay, or whether renewable energy is used
Energy Secretary Ed Davey is expected to announce plans today to help millions of households get lower energy bills. Daybreak's Jonathan Swain reports:
Load more updates
Back to top