Samsung sold 56.3 million smartphones between July and September 2012, according to research firm IDC, giving it a global market share of 31.3 percent - more than double that of Apple, which said it sold 26.9 million iPhones.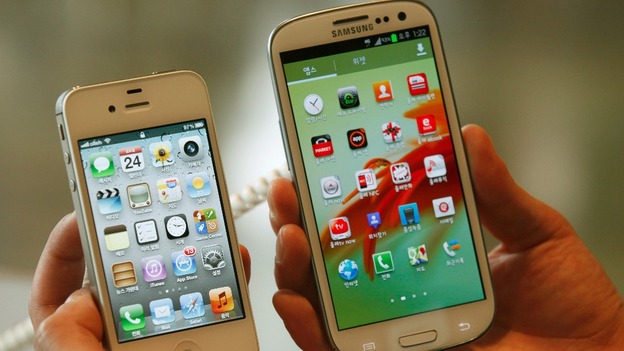 The news came as the South Korean technology firm posted a fourth straight record quarterly profit - of £4.6 billion - with strong sales of its Galaxy range of phones masking sharply lower sales of memory chips.
But analysts predict that the record run is likely to end in December, with profit growth slowing further next year as TV markets stagnate and growth in high-end smartphones eases from the recent breakneck speed.
While Samsung outsells Apple in gadgets, the Korean group's market value is just a third of the U.S. firm's £359 billion, and iPhone sales will show stronger numbers in Q4 thanks to the recent iPhone 5 release.