Funeral of hit-and-run mum
A mother who was killed in a hit-and-run rampage that injured 13 other pedestrians in Wales will be buried today.
A mother who was killed in a hit-and-run rampage which injured 13 other pedestrians will be buried today.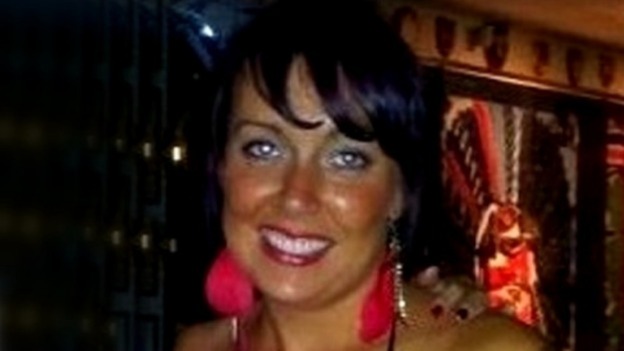 Karina Menzies, 31, was killed outside Ely fire station in Cardiff, south Wales by a white Iveco van which allegedly deliberately targeted young families.
In a dramatic final act, the heroic mother managed to throw her two daughters to safety but was unable to save herself.
Hundreds shared their grief at a poignant prayer service at the Church of the Resurrection in Ely on the weekend following the attack.
The funeral service for Ms Menzies will take place at the same community church today.
Roads around the church will be cordoned off to accommodate the large numbers of mourners who are expected to attend.
Following the service there will be a private burial service for family and friends at the Western Cemetery, in Ely, Cardiff.
It has emerged that the mother who was mown down and killed in Friday's hit-and-run rampage in Cardiff saved the life of her children before she died.
Her brother said Karina Menzies, 32, was walking outside the fire station on Cowbridge Road West in Ely with her children when a white van was driven straight at them.
Ms Menzies bravely threw her children out of the way, her brother Craig Menzies told Radio 5 Live.
"He went through the traffic, aimed for them and then just hit them head on," said Mr Menzie.
He added: "She just screamed and threw them out of the way as much as she could.
"He still clipped them but she took it head-on. She saved their lives."
Two of the injured adults were in a critical condition and five children were also receiving treatment.
Advertisement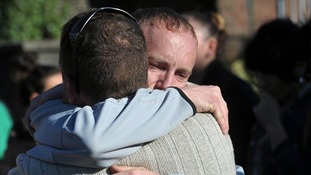 Hundreds gathered to share their grief at a sombre church and prayer service after a hit-and-run rampage left one mother dead.
Read the full story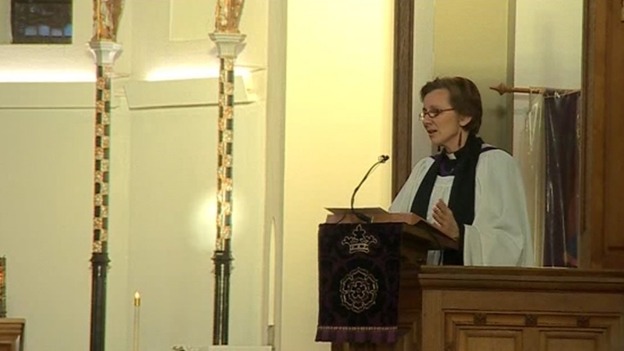 Reverend Jan Gould is giving a reading during a church service for victims of Friday's hit-and-runs. She said: "This is perhaps the deepest grief that we have shared as a community".
She added that Friday's events have "broken the heart of our community".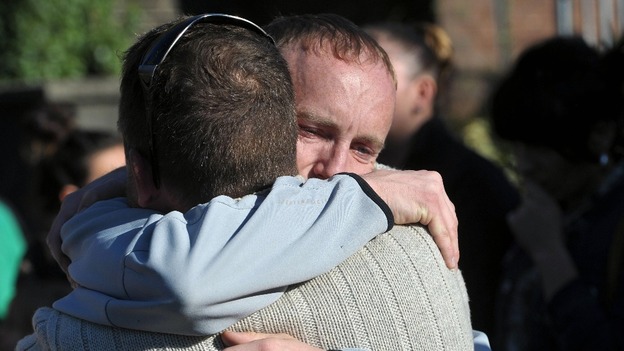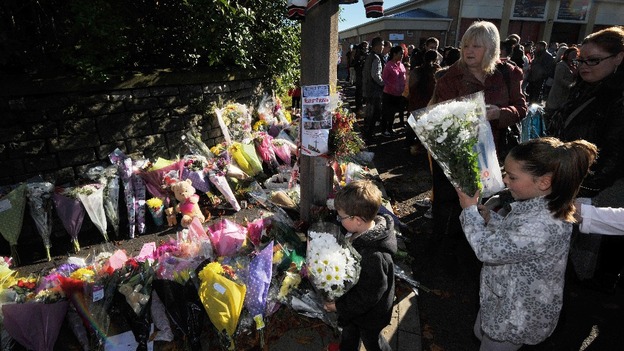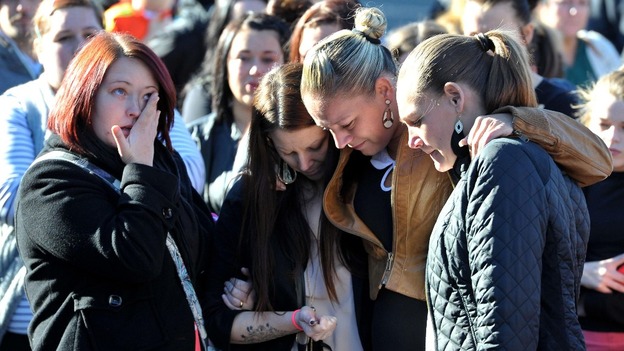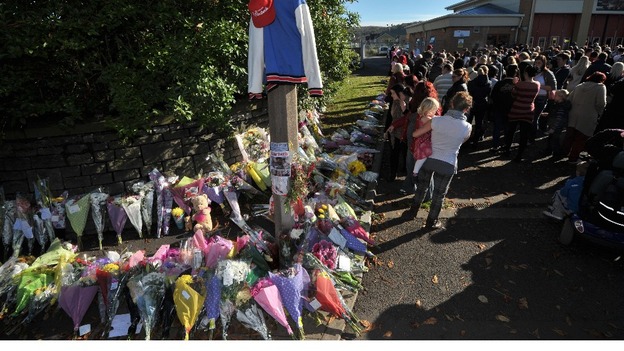 Reverend Jan Gould, who is due to take the church service for victims of the Cardiff hit-and-runs this evening, has pleaded with people not to "harbour revenge" against the perpetrator:
"If people aren't able to forgive, they will never really move on from this because harbouring revenge and anger, in the end, can only be destructive.
She added: "We're here really to give the community a chance to just come together, to stand shoulder to shoulder in our shock and in our grief, and just try to encourage one another to support one another.
"My emotions did come out this morning, along with everyone else's, and that was no bad thing. In one way it was difficult, but in another it was a privilege to be able to try and help people in that way."
Advertisement
V impressed by S Wales Police's management of aftermath of Friday's dreadful incidents. Huge thanks to them and other emergency services.
The Secretary of State for Wales, David Jones MP, has paid tribute to the police and other emergency services for their response to Friday's hit-and-run attacks.
V impressed by S Wales Police's management of aftermath of Friday's dreadful incidents. Huge thanks to them and other emergency services.
Kevin Brennan, who will be giving a reading at the church service this evening, said the attacks had been a "terrible experience" and a "great shock" for the community in Ely.
I think everyone's heart goes out to (Ms Menzies) but also to those motherless children now, and I am sure there is going to be a lot of support for the community as a result.

People were just going about their normal daily lives, picking up their kids from school, on their way home on a lovely sunny day - they shouldn't have to see what they saw on Friday afternoon.

Somebody deliberately driving a vehicle, apparently, at people, at women and children. People then having to help those that were injured ... It was a terrible experience for the community and it has been a great shock.
– Kevin Brennan
Kevin Brennan, Labour MP for Cardiff West, said the community in Ely wanted justice for Karina Menzies, her family and all those affected by Friday's shocking hit-and-run attacks.
Once the anger subsides, which is understandable because of what's happened, what people will want to see is justice for the victims. I think the community in Ely are devastated really by what's happened. This is a very close-knit community, it's not a very wealthy one, but it is rich in community spirit. I think first of all people have been shocked, they have been asking the reason why, and now they're beginning - as this community does - to rally round the victims.
– Kevin Brennan
Load more updates
Back to top