Man quizzed over keeper assault
A 21-year-old man is being questioned by police on suspicion of assault after Sheffield Wednesday goalkeeper Chris Kirkland was hit by a fan during a Championship game.
Leeds United released the following statement after one of the club's supporters shoved opposition goalkeeper Chris Kirkland in the face during a match at Sheffield Wednesday:
Leeds United Football Club would like to publicly apologise and condemn the action of the fan who came on the pitch and attacked Sheffield Wednesday goalkeeper Chris Kirkland. The club will fully co-operate with the police and the football authorities in identifying the individual concerned.

After the week football has endured there is no place for this type of behaviour and the majority of Leeds supporters will be ashamed of his actions.
– Leeds United Statement

Follow the story on the ITV Calendar site.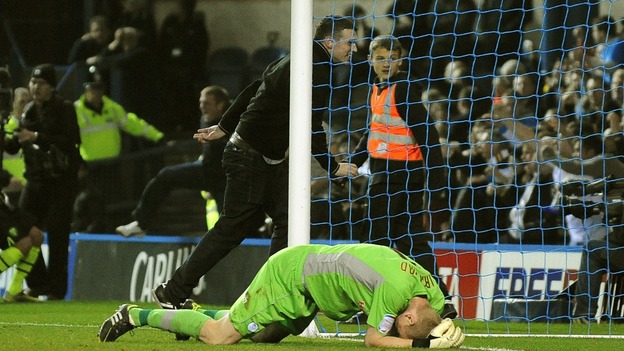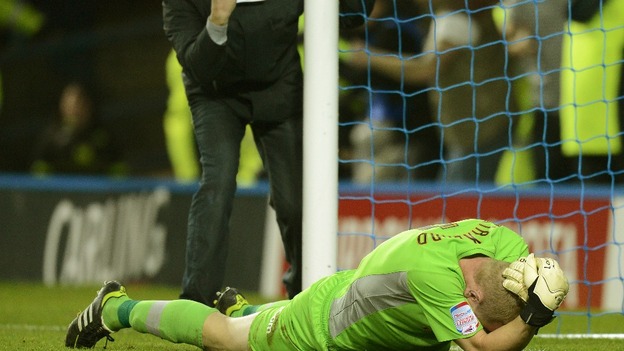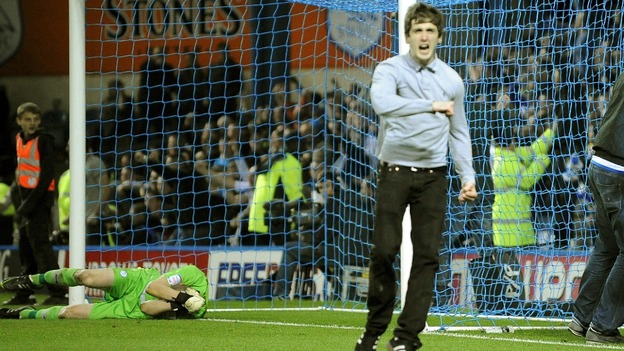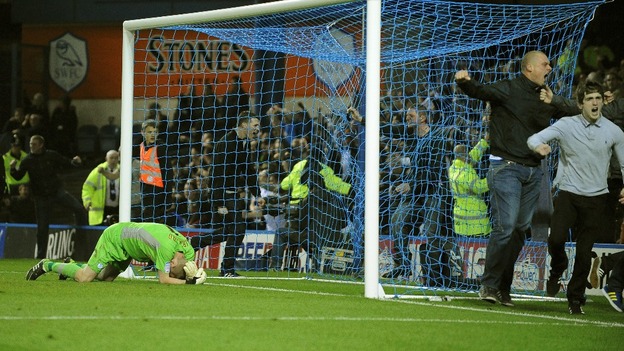 Advertisement
Footballer managers Neil Warnock and Dave Jones were involved in a war of words after Warnock applauded the Leeds fans following the match against Sheffield Wednesday.
One of the Leeds supporters shoved Wednesday goalkeeper Chris Kirlkland in the face during the game.
"I've had a go at Neil (Warnock). I know it's their fans but you don't go and wave at them after they've done that," said Wednesday boss Jones.
But Leeds manager Warnock retaliated: "Dave (Jones) was saying we shouldn't thank the crowd. Our crowd were fantastic tonight, we've got one moron."
Dave Jones post-Leeds: "We should be talking about a really highly charged, good game of football, but we're not" #swfc
Dave Jones: "I thought those days were gone. That incident has spoilt a good game" #swfc
Dave Jones: "I told Neil that I am really annoyed. They shouldn't have gone to clap their fans at the end" #swfc
Sheffield Wednesday boss Dave Jones said goalkeeper Chris Kirkland was "sore" after being shoved in the face by a Leeds United fan in Friday's Championship match.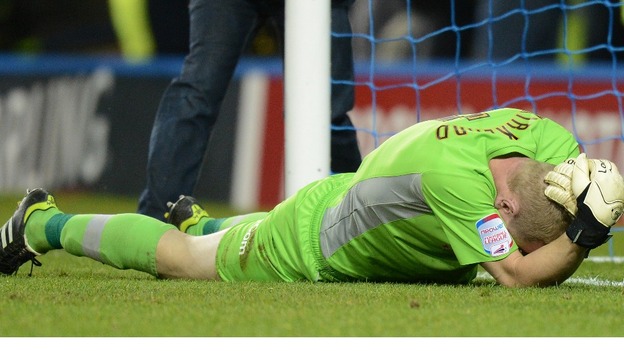 Advertisement
Sheffield Wednesday manager Dave Jones said Leeds fans were "vile animals" after one of the club's supporters assaulted Wednesday goalkeeper Chris Kirkland during their derby match on Friday.
"You talk about racism in the game, what about the chanting (by Leeds fans)? It's a form of racism in itself," said Jones after the match at Hillsborough.
Leeds United manager Neil Warnock says the fan who assaulted opposition goalkeeper Chris Kirkland during Friday's Yorkshire derby against Sheffield Wednesday should be imprisoned:
I am embarrassed, it was an absolute disgrace. They should get the guy and put him in bloody prison. I'm not proud to be Leeds manager when I see a moron like that come on (the pitch).
– Neil Warnock, Leeds UNited manager
The Leeds United's match report on their match against Sheffield Wednesday refers to the assault on opposition goalkeeper Chris Kirkland as "an apparent incident":
And United were level with less than 15 minutes on the clock when Michael Tonge lashed home an equaliser.

The celebrations were marred as Wednesday goalkeeper Kirkland received treatment following an apparent incident in the aftermath of the goal.
A Leeds fan ran onto the pitch following their equalising goal and pushed Sheffield Wednesday's goalkeeper, Chris Kirkland, who fell to the ground with both hands to his face.
Kirkland seemed shaken but was OK as the game resumed.
Follow the story on the ITV Calendar website.
Load more updates
Back to top