Ferdinands' FA criticism
Manchester United defender Rio Ferdinand and his brother Anton have issued a statment expressing their disappointment with the Football Association and PFA over their "actions" regarding racism in the game.
Queen's Park Rangers defender Anton Ferdinand was joined by a number of his team-mates who did did not wear t-shirts in support of the Kick It Out anti-racism campaign ahead of their Barclays Premier League clash with Everton.
Ferdinand was joined in not wearing the t-shirt today by Rangers team-mates Shaun Wright-Phillips and Junior Hoilett, following the stance taken by Ferdinand's brother Rio prior to Manchester United's game against Stoke yesterday and by Reading striker Jason Roberts.
Everton's Nigeria international Victor Anichebe was another who decided against showing support towards Kick It Out at Loftus Road, along with team-mate Sylvain Distin.
Anton Ferdinand, 27, was the victim of racial abuse from Chelsea skipper John Terry in a league match last October.
Terry has accepted a four-match suspension and £220,000 fine relating to the incident earlier this week.
Hope Fergie does not discipline Rio. By not taking part Rio may have given the anti-racism cause even more publicity. #rioferdinand
Advertisement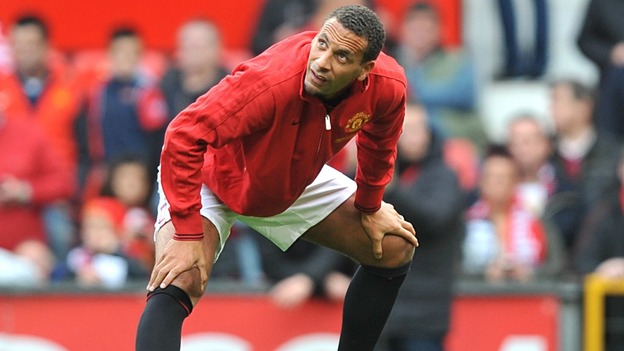 Sir Alex Ferguson has accused Rio Ferdinand of embarrassing him after boycotting an anti-racism initiative.
The Sun report that the England defender will be fined two weeks' wages of £220,000 - the same as Chelsea forced John Terry to pay.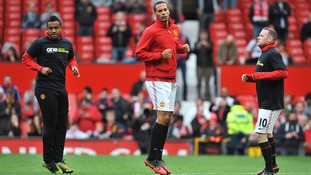 Manchester United's Rio Ferdinand stoked further controversy when he defied his manager to boycott wearing an anti racism t-shirt.
Read the full story
Speaking yesterday, Sir Alex Ferguson was asked if his players would be wearing the Kick It Out anti-racism campaign shirt.
He said: "Yes. I think all the players will be wearing it. I've only heard Jason Roberts is different. He's very different.
"He plays his game and he is in a studio twenty minutes after it. It's a great privilege."
We asked for your reaction to the row between Manchester United boss Sir Alex Ferguson and defender Rio Ferdinand and his refusal to wear a Kick it Out anti-racism shirt.
Wes Halton: "If he believes that the Kick it Out campaign isn't working then yes why shouldn't he, and as for Ferguson disciplining him for it, then he missed out, he should have applied to be chief whip."
Bec Amos: "Just because he's refused to wear it doesn't mean he is racist. It's a personal choice, one in which he is entitled to have. We live in a democracy not a dictatorship. Alex Ferguson should stop trying to be a dictator, and respect Ferdinand's decision."
Steven Williams: "Fergie tries to control what his players do - from what they can and cannot do in their own time, to telling them what cars they can and cannot have. Fergie - your players are not puppets!"
Advertisement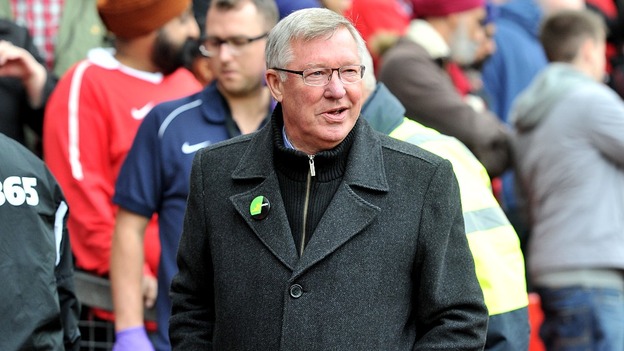 When asked about his thoughts on Rio Ferdinand's protest, Sir Alex Ferguson said:
"Well I am disappointed because I said [he was against the shirt protest] at a press conference yesterday - and it is embarrassing for me - but he will be dealt with. Don't worry about that."
Ferguson had said to the press on Friday: "All the players are wearing it [the Kick It Out T-shirts]. I have only heard that Jason Roberts is different.
"I don't know what point he [Roberts] is trying to make."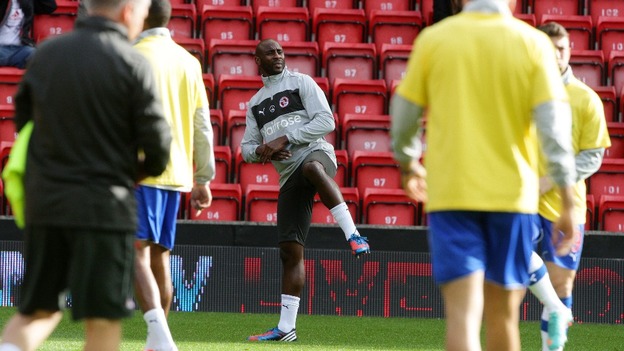 Disgraceful attack on @rioferdy5 by Alex Ferguson - total betrayal of his player. Rio's bang on, the FA have been useless re racism.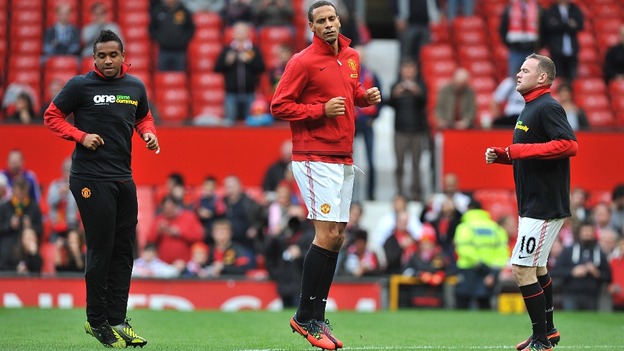 In a move that went against the wishes of Sir Alex Ferguson Manchester United defender Rio Ferdinand did not wear an anti-racism shirt from the Kick It Out charity.
Load more updates
Back to top