Welfare reforms 'to hit disabled'
Around 500,000 disabled people are "expected to lose out" when the Disability Living Allowance (DLA) is scrapped, a new report claimed today.
Shana Pezaro, 33, who has MS has told Daybreak that the lower levels will be badly affected by the cuts.
She said: "They are cutting the lower levels - so people who may not have as a high need as I do - for instance, I have a friend with MS, who gets £20 per week.
"With that money she can pay for a cleaner to come in for an hour and it also means that she can get a cab back from work for two of those three days when she's working._
"That money is an absolute essential life-line to mean that she can stay in her job. Now you take that money away and suddenly she is stuck in terms of being able to do her job."
Minister for Disabled People, Esther McVey, has told Daybreak that the changes will focus benefits on those who need them most.
She said: "Disability Living Allowance (DLA) came out in the 1990s and it was very much about physical disabilities.
"Now we're adjusting it to take into account disability how we understand it today - mental disabilities as well as fluctuating ones.
"So it is actually understanding disabilities more and it is really focusing benefits to where it's needed most."
Advertisement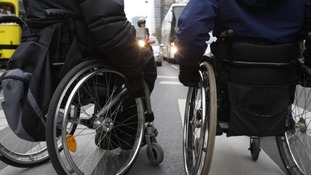 Around 500,000 disabled people are 'expected to lose out' when the Disability Living Allowance is scrapped, a new report claimed today.
Read the full story
There's a lot of misleading stories about the impact of our welfare reforms on disabled people.

The truth is - as the Paralympics showed - the UK continues to be a world-leader in the rights for disabled people - as so wonderfully showcased by the Paralympics.

However too often under the current system we are spending money on overpayments where people's conditions have changed, with £630m a year on DLA alone.

Our welfare reforms will ensure the billions we spend, better reflect today's understanding of disability and offer the targeted support disabled people need to live independent lives.
– Minister for Disabled People, Esther McVey
Disabled people and their families are at breaking point because their vital support is being stripped away.

How many more wake-up calls do we need? Report after report tells the same damning story. Welfare cuts will have a devastating impact on people's lives.

It's time to start focusing on what support and services disabled people need to live decent lives, rather than what can be taken away.

The new Disability Minister wants to be a 'champion for disabled people'.
– Richard Hawkes, chief executive of the disability charity Scope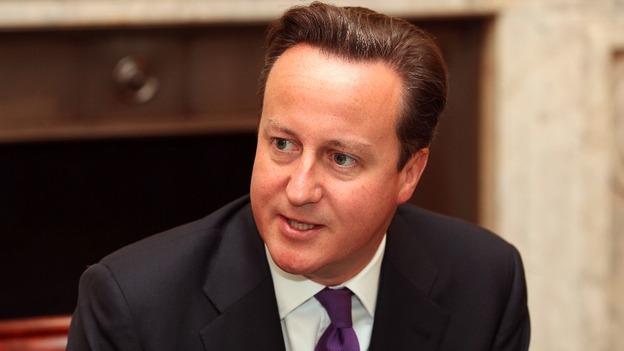 David Cameron has said that "no recipients will lose out, unless their circumstances change" and that "the money that is going into disability benefit will not go down under universal credit; it will go up".
Highlighting the Government's decision to focus "on the most disabled", the Prime Minister said they had chosen to "increase the amount that we give to the most severely disabled children, and there will be a new lower amount for less disabled people".
Mr Cameron's statement appears at odds with the findings of the report, which argued that 450,000 disabled people "could stand to lose out under Universal Credit".
Advertisement
Disabled people, those with long-term conditions and their families are already at risk of hardship and face massive barriers to getting into work and education. Cuts to the support they depend upon risk pushing them into poverty, debt and isolation.

The Chancellor has just announced a further £10 billion cut to the welfare budget. With £9 billion having already been removed from disability benefits and services in this Parliament, disabled people are already at a tipping point.
– Jaspal Dhani, chief executive of the UK Disabled People's Council (UKDPC)
The report highlights the fact that disabled people are "twice as likely to live in poverty" and only a small loss of income can "tip people with a disability into greater dependence on health and social care services or friends and family".
The Government's disability assessment process was also criticised by the report;
65% of interviewees saying that disability assessors "did not understand their condition".
87% of welfare advisors argue "constant re-assessments for benefits are damaging people's health".
The Department for Work and Pensions had "failed to consider" knock on effects of scrapping the DLA, the report claimed, citing examples such as increased burdens on council funded care if 500,000 people were to lose benefits.
It argued the £2 billion in savings expected by the Government from ending DLA is "overestimated" by potentially £1.6 billion.
Increased costs such as implementation; lost tax revenue; and increased dependence on council services, were predicted by the report to largely cancel out hoped for savings.
Load more updates
Back to top