Economy out of recession
The economy grew by 1% between July and September, meaning that the economy is out of its double-dip recession. But there are concerns from economists that the recovery is "fragile."
George Osborne told ITV News Economics Editor Richard Edgar that although there were one-off factors contributing to 1.0 percent growth, there is still underlying growth in a difficult economic climate.
"There are one-off factors [but] there are one-off factors every time," he said.
"But, look at the underlying situation and the economy is growing, we're dealing with a lot of problems at home - the debts built up in the good years and the effect of the banking crash."
"You can see what's happening with the jobs being created, with the deficit coming down...we've got to absolutely stick to this course."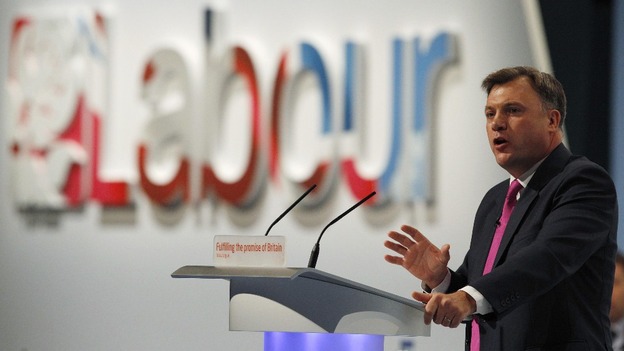 Shadow Chancellor Ed Balls said today's growth figures are good news, but no reason to be complacent as underlying growth is still weak:
"Today's figures show that underlying growth remains weak and that our economy is only just back to the same size as a year ago - twelve months of damaging flatlining which has seen borrowing rise in the first half of this year."
"A one-off boost from the Olympics is welcome. But it is no substitute for a plan to secure and sustain the strong recovery that Britain desperately needs if we are to create jobs, get the deficit down and make people better off."
Advertisement
"I still think we've got a long way to go, but the British economy is on the right track, and the economy is healing, and I think we've got the right approach," George Osborne told me.
"The deficit is coming down, jobs are being created, but there are still many, many problems we've got to deal with at home and abroad," he said.
Economy desperately needs injection of confidence but this is no time for complacency&wishful thinking - @edballsmp
Graeme Leach, Chief Economist at the Institute of Directors said today's GDP figures are good news but "not enough to pop the champagne corks."
The bounce back in GDP growth is good news but not enough to pop the champagne corks. More than half of the quarterly increase is attributable to the Olympics and the reversal of the Jubilee effect in Q2.

The key message is that we're out of recession but uncertain where we're going. Not for the first time we need to heed the warning that you can't see the road ahead through the rear view mirror.

Our view is that growth will continue in Q4 but we have to recognise there could be a fallback.
The Director-General of the CBI, John Cridland, said today's GDP figures were "really encouraging news."
It's really encouraging news that growth has snapped back so strongly in the third quarter. Although the Olympics and Jubilee have made up the majority of that growth, these numbers do also seem to point to some acceleration in underlying momentum.

We expect conditions to remain positive going into the fourth quarter, reflecting some easing of the pressure on household budgets from lower inflation. But the global economic environment remains challenging.
Advertisement
The Secretary General of the TUC, Brendan Barber, welcomed today's growth figures, but said the recovery was too slow.
It's good news that the economy has finally stopped shrinking, although this growth has taken far too long to arrive. London 2012 has given us a much-needed boost, and there are signs of underlying growth too, but you can't build a strong economy on bank holidays and Olympic fever alone.
The economy is barely any bigger than it was two years ago and we are still on course for the slowest recovery this century. Austerity has already set us back at least two years.
Stephen Williams, MP for Brisol West, is a Liberal Democrat Treasury backbench spokesman:
So, deficit down, unemployment down, inflation down, interest rates low, govt bond price low and economy back in growth. Coalition success.
GDP figures are another encouraging sign, along with lower unemployment and lower inflation. (1/3)
UK suffered a huge financial shock and recovery was always going to be choppy. @libdems are working hard to build on today's news (2/3)
For more reaction, @dannyalexander will be responding to today's encouraging GDP figures on radio and TV (3/3)
Load more updates
Back to top