1,400 Ford jobs to be cut
Ford has cut 1,400 jobs in the UK as it announces plans to shut its Transit van factory near Southampton and a plant in Dagenham in Essex. The firm has said it hopes to keep compulsory redundancies to a minimum.
Restructuring of Ford's UK operations will see investment in a new diesel engine range at the Dagenham plant, which will mean:
Combined engine output from Dagenham to remain around one million
2,000 high-value engineering/manufacturing jobs supported
3,500 engineering, design, admin and support jobs supported at Dunton

The Southampton Plant will end commercial vehicle production in July 2013:
Currently employs around 500
Has been operating single shift since 2009
With annual production of under 30,000 – less than 50% plant utilisation
A Ford statement said its job cuts would affect "about 13 percent" of its European workforce:
The actions announced today - along with a previously announced initiative to reduce approximately 500 salaried and agency positions across Europe, with the Ford salaried reductions achieved voluntarily - affect 6,200 positions or about 13 percent of Ford's European workforce.

That includes 4,300 positions in Genk and 1,400 positions in the UK. Ford's goal is to achieve employee reductions in the UK through voluntary means, enhanced employee separation programs and redeployment to other Ford locations.
It added that it hoped to achieve the reductions "through voluntary means":
Ford's goal is to achieve employee reductions in the UK through voluntary means, enhanced employee separation programs and redeployment to other Ford locations.
Advertisement
Ford has confirmed the closure of its Transit van factory in Southampton and its stamping and tooling site in Dagenham, Essex, with the loss of 1,400 jobs.
A statement outlining changes to its European facilities said:
Actions include the planned closure of two UK facilities next year – Ford's assembly plant in Southampton, and stamping and tooling operations in Dagenham.
It follows yesterday's announcement that it also plans to close its factory in Genk, Belgium.
These three facilities currently employ approximately 5,700 hourly and salaried employees.
Ford has betrayed its workforce and its loyal customer base. Unite is going to fight these closures. This announcement has been handled disgracefully.

Only a few months ago Ford was promising staff a new transit model for Southampton in 2014. The planned closures will really hurt the local economies and the supply chain will be badly hit - up to 10,000 jobs could be at risk.

The Transit has been the best-selling van in the UK for over a quarter of a century. It has a future in the UK if this government is prepared to fight for real jobs and persuade Ford to keep manufacturing vehicles in the UK.
It's now time for Vince Cable (Business Secretary) to put his words into action and intervene for the sake of British manufacturing and skilled jobs. Unite will be meeting with our own UK union representatives and our European colleagues over the coming days to discuss the next steps.
– Unite general secretary Len McCluskey
Ford has confirmed the planned closures of its factory in Southampton and a plant in Dagenham, with job losses totalling 1,400.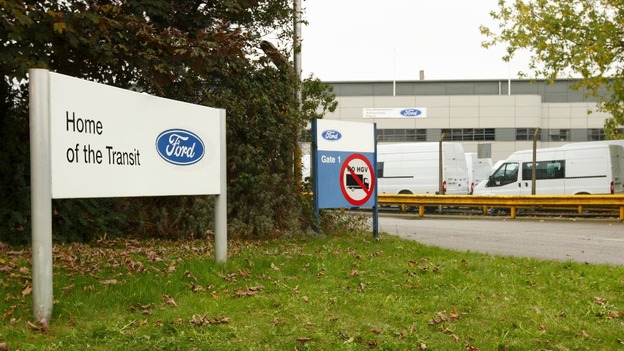 Ford's plant closure in Southampton has been raised in the House of Commons, during an exchange between the MP for Romsey and Southampton North, Caroline Nokes and the Leader of the Commons, Andrew Lansley.
Mrs Nokes called for a debate on this "serious matter" which affects members of her constituency and surrounding others.
Advertisement
Ford is to close its Southampton plant on July 26th, 2013, some workers have told ITV Meridian.
They said they had been told there will be "no compulsory redundancies" and have been promised "generous voluntary redundancy, and relocation packages".
The Conservative MP for Romsey and Southampton, Caroline Nokes, has said the closure of Ford's Transit van factory would be a "bitter blow" for Southampton.
Mrs Nokes met the Business Minister Michael Fallon today and said she will do all she can to offer support to the workers set to lose their jobs.
Over 500 direct jobs will go and a wider number in the supply chain. It is critically important that we do everything we can to help those affected.

The closure will have a significant impact on employment.

These 500 employees have broadly similar skills and it is very important that they are given the maximum support possible.
Earlier today, Ford workers in Southampton were interviewed by ITV Meridian ahead of the news that their plant could close.
They had already feared the worst for themselves, and future generations in the city.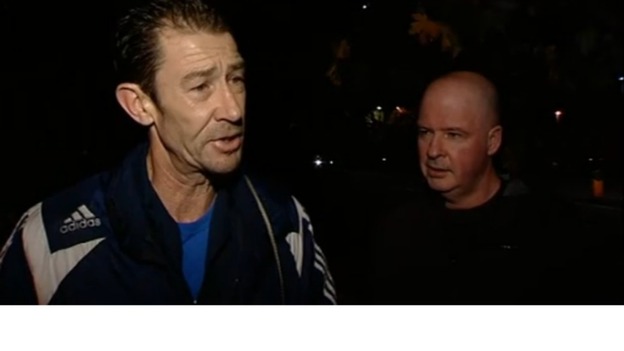 Southampton City Council leader, Richard Williams, has described the news that Ford will be closing its Southampton Transit plant as "dreadful".
He told the Daily Echo: "It is yet another kick in teeth for UK and Southampton plc
Load more updates
Back to top