Microsoft launches Windows 8
Microsoft is launching its Windows 8 operating system. The product is expected to be aimed at the growing tablet computer market.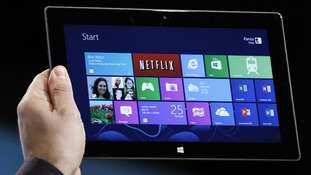 Microsoft today launched the new Windows 8 operating system and Surface tablet. Both devices go on sale at midnight tonight.
Read the full story
Microsoft is hoping make up lost ground to rivals Apple and Google in the tablet market in time for the Christmas.
ITV News' Lewis Vaughan-Jones reports.
Advertisement
Pricing has been announced for Microsoft's Surface tablet, at $499 for a 32GB computer.
This puts it as one hundred dollars more expensive than the iPad, but with double the memory.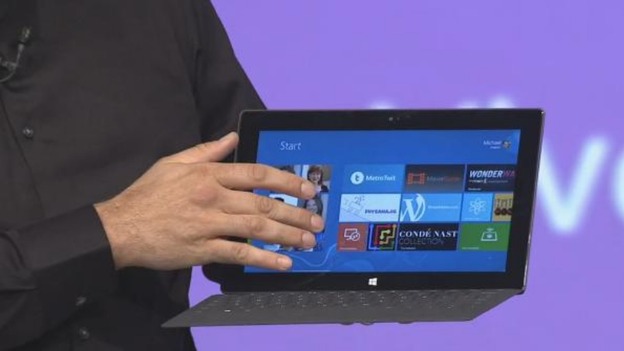 Microsoft has started shipping its first Surface tablet computers ahead of the official launch tomorrow.
Microsoft's UK site says it has sold out of pre-orders for the 32GB version of the device.
The new Windows 8 devices may give customers the best between both tablet and desktop worlds, thinks Steve Ranger of Tech Republic.
I'm excited about getting windows 8 :) Might be a microsoft touch mouse to get all the cool gestures.
I've said this before, but Windows 8 having built-in apps for news, sports, weather & finance will have HUGE impact on media companies.
Watching Windows 8 launching now! They keyboard cover acts as a charger as well! #amazing
Advertisement
Windows 8 will power a "new generation of all in one PCs", according to Microsoft's Steven Sinofsky.
Many of the new PCs running Windows 8 will have a touchscreen feature, with users being able to swipe and use gestures as well using as a keyboard and a mouse.
Steven Sinofsky, Microsoft's head of Windows has announced that Windows 7 has been installed 670 million times.
He says that Windows 8 is "computing for the next billion people", and sees it as a shift from the old age of desktops to the age of touchscreens, smartphones, and social networking.
"Windows 8 is simply the best release of Windows ever," he said.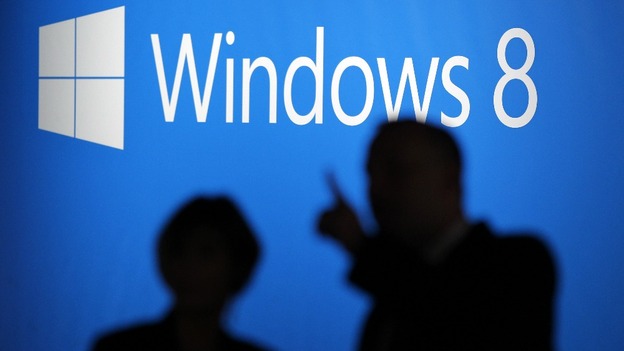 Technology website Gizmodo has summed up Windows 8 as "incredibly innovative, incredibly important, not quite incredible."
In a review of the new operating system, Kyle Wagner said: "If you want, you'll be able to operate more or less as you have in Windows 7, with some minor changes, mostly for the better.
"That's what desktop mode is for. But the writing is on the wall. Nearly all of the features in need of upgrades that have been left largely untouched are associated with the non-Metro desktop and its structure."
Microsoft officially launches its new operating system Windows 8 today alongside its first tablet, called Surface.
Once the world's biggest technology company, Microsoft is looking to claw back market share lost to Apple, Amazon and Google.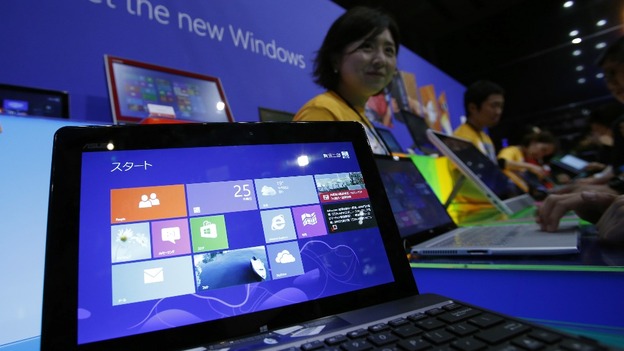 Today's launch being announced from New York but is worldwide, with a major launch in Tokyo, Japan.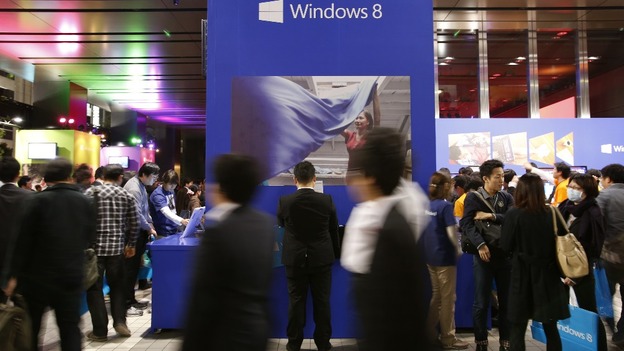 Microsoft CEO Steve Ballmer told Reuters Television: "We've reimagined Windows and we've reimagined the whole PC industry,"
"In addition to notebooks and desktops, we introduce the PC as tablet.
"Work. Play. Tablet. PC. Boom! One product."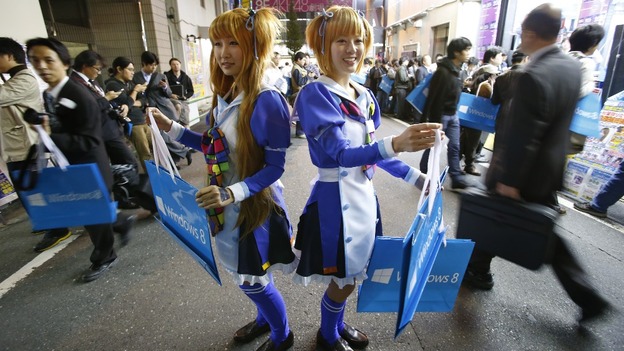 Microsoft has fallen behind in the last few years as Apple has taken the lead with the iPad. In 2010, Apple overtook Microsoft's revenues for the first time.
Analysts say it is crucial that Microsoft does well with this launch. Without success, it will leave it trailing behind its rivals.
Load more updates
Back to top