'Errors' in West Coast bid
Patrick McLoughlin told the House of Commons that 'significant errors, described in the report, resulted in a flawed process' during the bidding for the West Coast mainline franchise.
The ITV Tonight documentary also contains claims by an executive who masterminded the original rail contracts system that the cost of the blunder will far exceed the £40 million estimated by Government.
Chris Stokes, former Deputy Director of Franchising at the Department for Transport said:
I would guess that bidders for other franchises will claim back the costs of their bids as well, so yes I think it's likely that it may well be £100 million.
Government plans to take the West Coast Mainline away from Virgin were reversed earlier this month, after "serious defects" were found in the process.
Three civil servants have been suspended and two official reviews launched.
The Government remains committed to the franchising model, which has continued to deliver benefits for fare payers and tax payers alike.

Clearly lessons need to be learned from the West Coast franchise which is why the Secretary of State has set up the Laidlaw inquiry review to look in detail at what went wrong in the West Coast franchise competition.

We want to progress this as quickly as possible, but we also want to get it right. It will take time for the Department to implement any proposed changes into future franchise competitions.
– Department for Transport spokesperson
Advertisement
Tony Collins, Chief Executive of Virgin Trains, told the ITV Tonight programme that the Department for Transport lacked "high quality expertise" for a franchising process.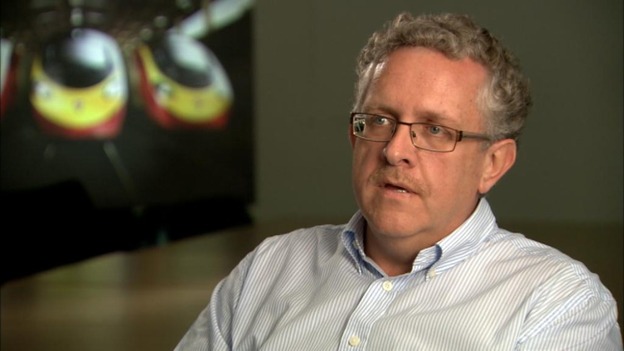 A rail boss at the heart of the West Coast Mainline fiasco has criticised the Department for Transport for its lack of "high quality expertise".
Tony Collins, Chief Executive of Virgin Trains, was speaking for the first time about the breakdown of Britain's rail contract system.
Mr Collins said: "They are complicated bids and it requires lots of specialists who can handle these, and I think it's a wake up call.
"If you go back to the start of privatisation we had an outfit called OPRAF who led the privatisation process but they were staffed by experts in financing, project management, commercial negotiations, financial modelling etc."
His accusations are part of an ITV Tonight documentary to be broadcast on Thursday October 25 at 7.30pm - just hours before the first official report into the chaos reaches ministers.
Load more updates
Back to top