Six care home abusers jailed
Six former care home workers have been jailed after being filmed abusing patients at Winterbourne View private hospital by an undercover BBC Panorama reporter last year. Another five have been given suspended sentences.
Mark Lever, chief executive of the National Autistic Society, said the abuse of people with autism and other disabilities by carers "has no place in modern Britain."
He called on the Government to take a "lead role" in protecting patients, saying:
Organisations should ensure they have a culture where abuse is never tolerated, and this needs to come from the top. Where there are failings, the people at fault must be held to account.

The Government should take a lead role in ending poor commissioning and, equally, the local authorities and health bodies involved must ensure that the individual and their needs are at the heart of any care package.

Careful recruitment, regular inspections, the right staff training and a culture of mutual respect and support are essential in making sure that these kinds of revelations stay firmly in the past.
Shadow minister Liz Kendall said last night's Panorama had highlighted serious concerns at Postern House in Wiltshire, which the Care Quality Commission inspected in January this year, after the report on Winterbourne View.
Ridgeway Partnership, which runs Postern House, said it accepted that families had felt let down by the level of care provided to their loved ones and it intended to "listen to them and learn from that." In a statement, it added:
We are sorry that families feel we let them down in terms of our communications with them and we will be contacting them to apologise personally. We also regret that the experience of some of the people we support and care for wasn't what it should have been.
Advertisement
Norman Lamb confirmed he planned to meet with the parents of patients at Winterbourne View before he delivers the Government's full response to the abuse scandal.
Responding to Ms Kendal, he said he had been "working since my appointment to ensure we set the right policy to protect vulnerable individuals."
Mr Lamb said rogue individuals who behave very badly "must be dealt with through the criminal law", as occurred last week with Winterbourne View staff.
He added that "owners at the corporate level of these organisations must be held to account for things that go on in their homes, if there has been neglect".
In regard to last night's Panorama report, referred to by Ms Kendal, he said:
You mentioned the 19 alerts, that was in March. That is itself intolerable that it is still the case. By September it was down to six ... it's very important people do raise those concerns but I assure you I will do everything I can to end this scandal and ensure we have proper safeguarding arrangements in place.
Shadow care services minister Liz Kendall called for Mr Lamb's statement on Winterbourne View in the wake of a further Panorama broadcast last night which suggested problems existed in other hospitals.
There remain serious concerns about whether the Government has taken all necessary steps to ensure the former patients of Winterbourne View are now receiving safe and effective care.

Last night's Panorama programme revealed 19 patients have been subject to safeguarding alerts since leaving Winterbourne View. Not all of these alerts mean someone has been harmed but Panorama says one was an incident of assault and another has resulted in a criminal investigation.
– Liz Kendall

Ms Kendall said that, while it was right that home operators were responsible for safety, ministers set policy and were responsible for ensuring implementation.
Care Services Minister Norman Lamb has pledged to do "everything I can" to end the kind of "utterly intolerable" ill treatment and neglect exposed at Winterbourne View.
Addressing an urgent question on the Coalition's actions following the abuse at the private hospital, he said he would deliver a "robust and clear" final response for the Government by the end of November.
Speaking in the Commons, he described it as a "national scandal and it has to end."
"I will do everything I can to end this scandal and ensure we have proper safeguarding arrangements in place," Mr Lamb said.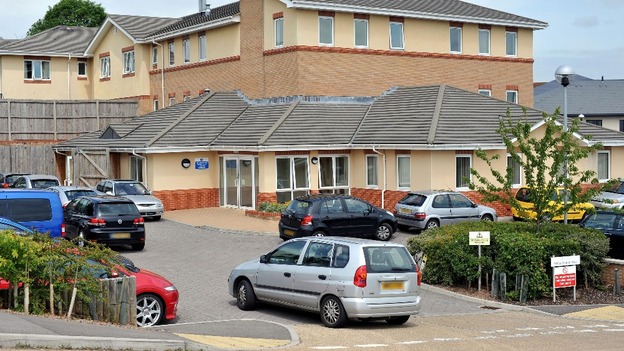 The review into the abuse at Winterbourne View Hospital has set out 14 actions to transform care and support, Care Services Minister Norman Lamb has told the House of Commons.
He said the safety and well-being of the patients at the private hospital in Hambrook, South Gloucestershire, was central to the review.
Last week six former staff were jailed for ill treating and neglecting patients at Winterbourne View.
Eleven former workers had pleaded guilty to a series of abuse and neglect charges at Bristol Crown Court.
Advertisement
The charity Mencap has called on the Government to show leadership in providing better local services for people with learning difficulties.
Spokesman for Dan Scorer said institutions like Winterbourne View are supposed to provide temporary care.
Instead he said they were becoming a "dumping ground for people with complex needs who local authorities are struggling to support".
Mr Scorer said better local service would prevent people being taken away from their friends and family and help prevent abuse in the future.
A Judge described as "cruel, callous and degrading" the behaviour of 11 workers from Winterbourne View home in Gloucestershire who were convicted of abusing vulnerable residents.
Six members of staff were jailed today for their part in the abuse, and the other five others were given suspended sentences.
The abuse was secretly filmed by an undercover reporter for the BBC's Panorama programme who posed as a carer.
ITV News Correspondent Martha Fairlie's report contains distressing footage:
Jason Gardiner, who received a suspended sentence for his role at Winterbourne home, apologised as he left court today.
He said: "It was a very very difficult place to work. But there are no excuses for what anyone did and ... all I can do is apologise to everyone for what happened."
A statement on behalf of families of victims of abuse at Winterbourne View was read outside Bristol Crown Court after 11 former members of staff were sentenced.
Spokeswoman Beverley Dawkins said: "Our children have suffered greatly and it will take a long time for their mental and physical health to recover - some of them may never fully recover."
Load more updates
Back to top