Barclays' Libor 'swaps' trial
Barclays is to face a full trial on 'swaps' based on Libor rates. A Wolverhampton-based care home operator will take on the banking giant in a landmark case at the High Court over claims it was mis-sold complex financial products.
The judge's decision means these issues will need to be determined at a full trial in due course.

This business had a suite of advisors and a lot of financial experience and skill in-house.

We understand that Graiseley entered into their swaps with sufficient understanding to exercise their own judgment as to whether the products would meet its business objectives.

They are a significant business which owes Barclays £70 million. We do not believe the case has merit and will defend it.
– Barclays statement
Guardian Care Homes has responded to the ruling that allows the company's claim to proceed to trial:
We are delighted that the judge has accepted our pleadings that Barclays should face fraud allegations in relation to attempted Libor-rigging and the aggressive selling of hedging products.

Barclays' attempt to have this claim thrown out has now been wholeheartedly rejected by the judge.

Despite the fact that our claim has always had the Libor element, Barclays have to date refused to disclose information including the names of senior management involved in attempted rigging.
Mine is a small care home operator, and these products along with the conduct of Barclays throughout this process have had a hugely distressing impact on our staff and residents.

Today is a huge milestone with a trial now going forward to determine whether these financial products should be declared void. Our claim is not just based on mis-selling but on the effect of senior management at Barclays instructing the aggressive selling of swaps while attempting to rig Libor.
– Gary Hartland, CEO of Guardian Care Homes
Advertisement
As Barclays goes to trial over the mis-selling of interest rates to Guardian Care Homes, John Walker, National Chairman, Federation of Small Businesses, said:
Today's outcome between Guardian Care Homes and Barclays is an unfortunate situation. This is likely to lead to a lengthy process through the courts which could have been avoided if an independent scheme were in place. The FSB has been calling for an independent scheme to be set up to avoid the route of litigation. This legal battle will be watched carefully by the thousands of small businesses affected by mis-selling who may decide to take a similar route. We are concerned that this will just extend the time it takes to get redress for small firms and be very costly.
Sam Coates, Banking Editor at The Times, has been at the High Court today:
Barclays loses court attempt to stop full trial on selling Libor based swaps products - when they were manipulating Libor
Judge calls Barclays arguments "shadow boxing" and used "wholly artificial" at points. Now bank will be asked to name who knew what on Libor
Barclays now faces full trial on 'swaps' based on Libor rates - this could have very big implications for other cases and on other banks.
The judge looking at the Libor claims is saying in court that Barclays management must known customers were being misled.
It is not just small businesses watching this Libor 'swaps' case - if the judge rules in Guardian Care homes favour then it could be possible that more cases could be brought with more products which used Libor- mortgages, cards etc involved.
Advertisement
It is simply wrong that with one hand a bank is aggressively selling a highly complex financial product designed to protect someone against an interest rate rise, while the other hand is manipulating the rate for its own benefit.
– Gary Hartland, GCH chief executive

The company claims it was not properly informed that the swaps could incur huge costs in the eventuality of interest rates falling.

In addition GCH, which employs more than 900 staff, claims Barclays did not inform the business that it would have to pay a £25 million break cost if it wanted to exit the swaps.
Guardian Care Homes, which runs 27 homes and has its headquarters in Wolverhampton, will say it should be compensated as the products were based on Libor - the key interbank lending rate that was found to be the subject of manipulation by Barclays staff.
The bank agreed to pay £290 million in fines to UK and US regulators in June to settle allegations that it manipulated Libor, while more than dozen other banks are still being investigated.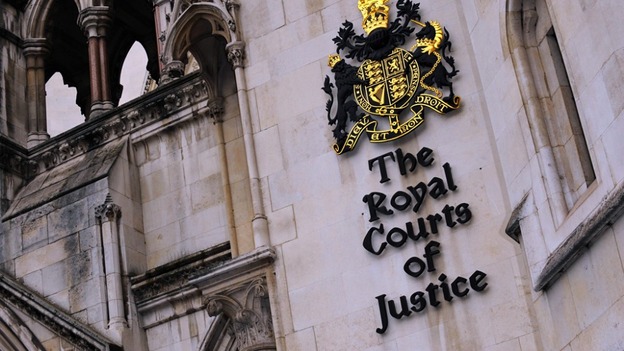 Barclays, which has set aside £450 million to compensate customers mis-sold interest rate swaps, is expected to argue that GCH was sophisticated enough to understand the terms of the agreement.
The dispute - the first of its kind to come to the High Court - will be watched closely by businesses that believe they have been mis-sold a rate-swap product.
The policies were meant to protect companies from interest rate increases -to stop the cost of loans spiralling out of control.
But as interest rates fell and then stuck at rock bottom levels, the opposite happened and thousands were stuck with costs they could not deal with.
Barclays, HSBC, Lloyds and Royal Bank of Scotland agreed with the Financial Services Authority (FSA) to compensate customers where the mis-selling of interest rate swap arrangements (IRSAs) had occurred.
As well as offering redress directly for those customers that bought the most complex products, the banks have also agreed to stop marketing certain swaps products to retail customers.
The FSA said not all businesses will be owed redress, but for those that are, the exact redress will vary from customer to customer.
A care home operator is due to take on Barclays in a landmark case at the High Court over claims it was mis-sold complex financial products.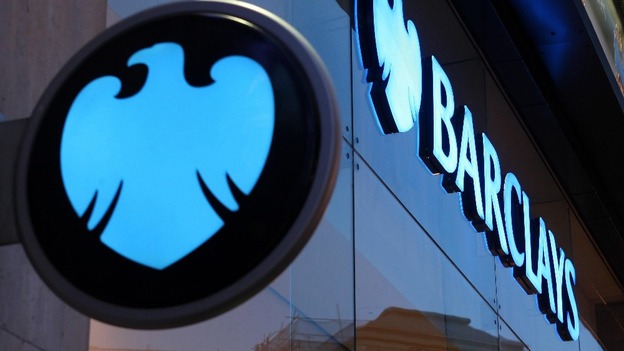 Guardian Care Homes (GCH), which is responsible for the welfare of more than 1,000 residents, was sold two interest rate swap arrangements worth £70 million between 2007 and 2008 when it sought to refinance loans with Barclays.
The company now claims that it should never have been sold the controversial products, which are designed to insure businesses against rising interest rates.
Load more updates
Back to top