China's new Premier and President
China's new leaders are to be chosen by a congress of the ruling Communist Party on November 8.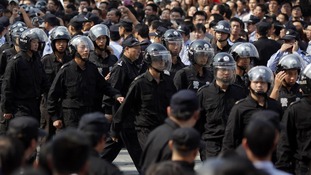 "Calm down, you're being stupid," the policeman screamed at me. Seconds before, he'd run up to me out of the dark and grabbed me by the arm.
Read the full story
Advertisement
Back to top