Heseltine urges regional spend
The Government was today urged by a former minister to spend more money on boosting economic growth in the regions. Lord Heseltine urged the coalition to produce a long-term strategy for economic growth.
Former Conservative deputy leader Lord Heseltine has called for a more advanced policy on economic growth.
Lord Heseltine says too much of the government's attention is focused on business in London - a view shared by some businesses in Birmingham.
ITV News' Business Editor Laura Kuenssberg reports from Birmingham.
Lord Heseltine has begun outlining his economic growth report in Birmingham, expanding on his push for the UK regions to be given a greater role in the country's wealth creation.
"When local partners (around the UK) work together that local (partnership) is more powerful that anything London can produce," he said, adding: "Whitehall's ambitions should be to do less, but to do it better."
But the former Tory minister added that his report formed no criticism of the current Government.
Advertisement
Unitary local government. Restoring regional development agencies & national economic council to drive growth. Great report from #Heseltine
The Federation of Small Businesses has said it "welcomed parts" of Lord Heseltine's economic report, but was "cautious about some of the proposals".
The federation's National Chairman, John Walker, said:
Lord Heseltine raises many good points about letting people get on with running their business. The FSB has said that Local Enterprise Partnerships (LEPs) should discuss growth ideas with local stakeholders and should have more resources to identify local economic shortfalls. However, the boards of LEPs must represent all sizes and sectors of local businesses otherwise they will fail. The FSB disagrees that Chambers should be legislated as they do not represent all businesses – particularly self-employed and micro firms.
Mr Walker added:
To create a stable environment for businesses to thrive, the FSB would encourage the Government to look to the success of the US Small Business Administration (SBA). Instead of pooling enterprise funding and central staff, Lord Heseltine should have looked at good practice from across the world, such as the SBA, and recommended a better policy making machine and an agency which co-ordinates small business policy such as lending, procurement and exporting.
Responding to Lord Heseltine's independent review of UK competitiveness, John Longworth, Director General of the British Chambers of Commerce (BCC), said:
Lord Heseltine's analysis of the state of the UK economy is compelling. Businesses will welcome his call for steady, long-term thinking to improve the UK's economic performance. Yet Heseltine's prescription for action focuses too much on institutions, rather than on the fundamental barriers to business growth.
Mr Longworth added:
Ministers should think carefully before committing to a restructuring of government, and focus first on the key constraints facing the real economy: the availability of growth finance, practical help for our exporters, our creaking physical infrastructure, and an education and training system that responds to business needs. Government can best support enterprise by collaborating with business to get the basics right.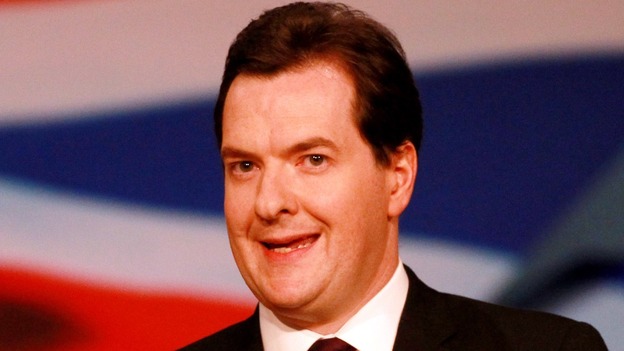 Chancellor of the Exchequer George Osborne believes Lord Heseltine's report into economic growth can help the Government.
In a statement, the Conservative MP said: "I wanted Lord Heseltine to do what he does best: challenge received wisdom and give us ideas on how to bring Government and industry together. He has done exactly that. This is a report bursting with ideas and we will study it very carefully."
Advertisement
Business Secretary Vince Cable has said that the Government will consider Lord Heseltine's economic findings and respond to them in the coming months.
Commentating on the former Deputy Prime Minister's report, he said:
Lord Heseltine's independent report reflects his vast experience of government and business. It raises a number of important and cross cutting issues that impact on the government's ability to interact effectively with business throughout the country. That is precisely why the Chancellor and I asked Lord Heseltine to conduct this root and branch review, and I thank him for it.
A few weeks ago, I set out my own plans for a long term industrial strategy, based on government and industry working together in partnership in those areas where we can be world leaders. Lord Heseltine's findings show where government can improve its performance in delivering better interventions. We will now need time to consider its numerous recommendations and will respond in the coming months.
Rachel Reeves MP, Labour's Shadow Chief Secretary to the Treasury, also commented on Lord Heseltine's report:
It's a damning indictment of this government that, half way through this parliament, a former Conservative cabinet minister is still calling for a plan for growth.

Since the spending review two years ago we've had growth of just 0.6 per cent compared to the 4.6 per cent growth George Osborne said he would deliver. And the result of the Government's failure is that families are worse off, long term unemployment is rising and borrowing is going up.
Instead of more complacency from Ministers we need a proper growth plan to catch up the lost ground of the last two years, make families better off and strengthen and sustain economic recovery.
Labour's Shadow Business Secretary Chuka Umunna MP has said that he hopes Lord Heseltine's economic proposals are taken "seriously".
"Labour has led calls for an active government approach to support business and underpin regional growth – it is good to see Lord Heseltine echoing this in his report. We will examine his proposals and consider which ones we can take forward."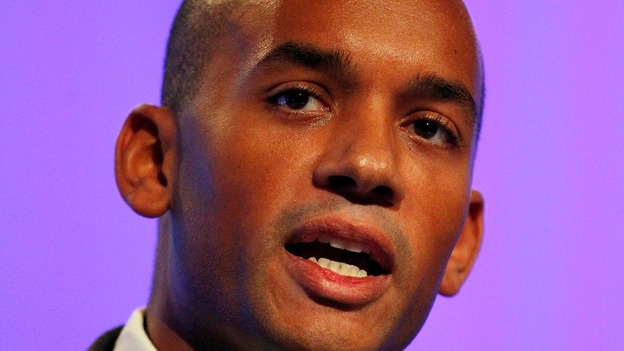 He added: "We hope that ministers will take Lord Heseltine's proposals seriously, although the briefing against the report from within government in recent days suggests they are unwilling to listen.
"If this is the case, it will therefore be left to a future One Nation Labour government to take forward many of Lord Heseltine's ideas."
Speaking exclusively to ITV News, Lord Heseltine has urged the Government today to spend more money on boosting economic growth in the regions.
Load more updates
Back to top