NI prison officer funeral
A 46-year-old man has been arrested in connection with the murder of prison officer David Black, the Police Service of Northern Ireland said. Three men have previously been questioned and released by police.
Children of David Black lead tributes to 'the wee man with the big smile'
David Black's son Kyle paid tribute to his father, calling him, "the wee man with the big smile," at his funeral service in Cookstown, county Tyrone.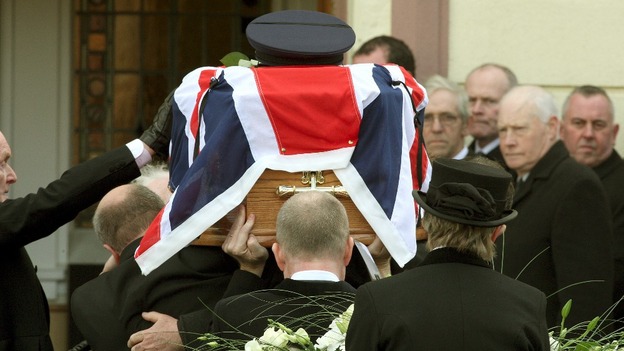 His daughter Kyra told mourners that she is very proud of her special hero and said that her love for him will be everlasting.
The family Minister told the congregation that David Black's killers were, "murderous thugs and bloodthirsty criminals."
Martin McGuinness not at prison officer's funeral after family request
First Minister Peter Robinson is at the funeral of David Black, however Deputy First Minister Martin McGuinness has respected the wishes of the Black family and not attended.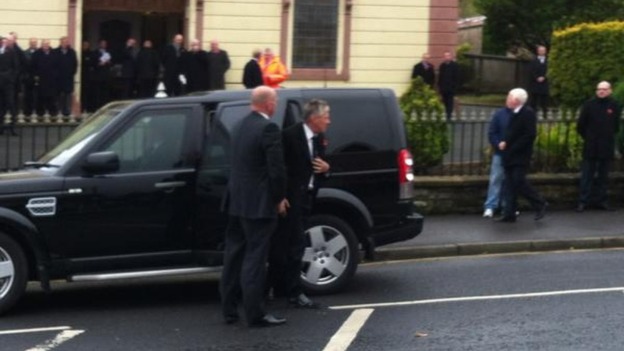 Advertisement
Son of murdered prison officer carries father's coffin
David Black's funeral cortège arrived at the Molesworth Presbyterian Church, lead by a lone piper.
The coffin was carried by prison officers and David Black's son Kyle, who will also speak during the service.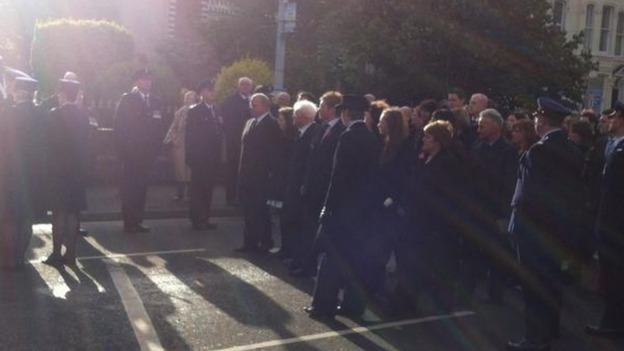 There was silence as the coffin was carried into the church for the service. Hundreds are gathered outside with the service being relayed on loud speaker.
Hundreds of mourners and politicians attend prison officer's funeral
Hundreds of people are gathering in the church grounds for the funeral of murdered prison officer David Black.
With Stormont suspended, many Members of the Legislative Assembly are attending the service.
Delegations from the Ulster Unionist Party, including leader Mike Nesbitt, are at the funeral.
Traditional Unionist Voice (TUV) leader Jim Allister is also there.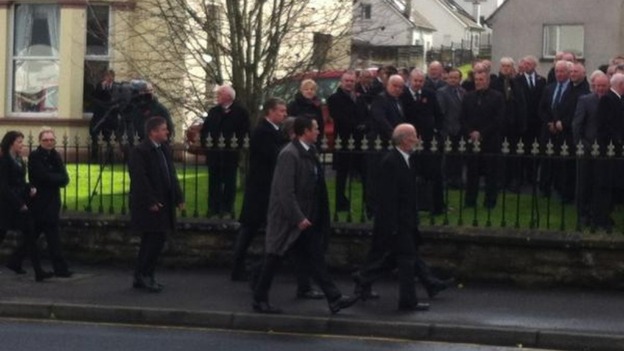 Representatives from the Social Democratic and Labour Party (SDLP) are attending, including the party leader, Dr Alasdair McDonnell and the Environment Minister.
Sinn Fein will not be attending funeral.
Shops in Cookstown have closed and people have lined the streets to pay their respects.
Guard of honour at prison officer's funeral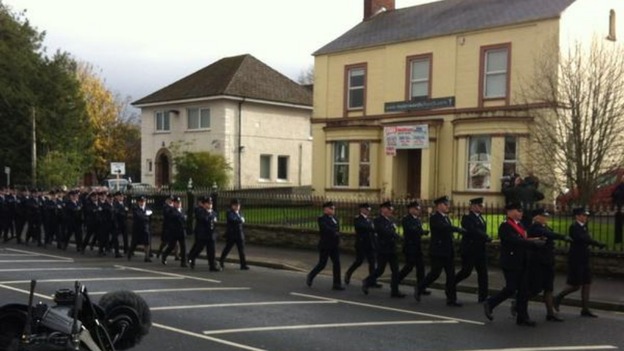 Officers from the Northern Ireland Prison Service provide a guard of honour at the funeral of murdered fellow officer David Black.
Thousands expected at funeral of murdered prison officer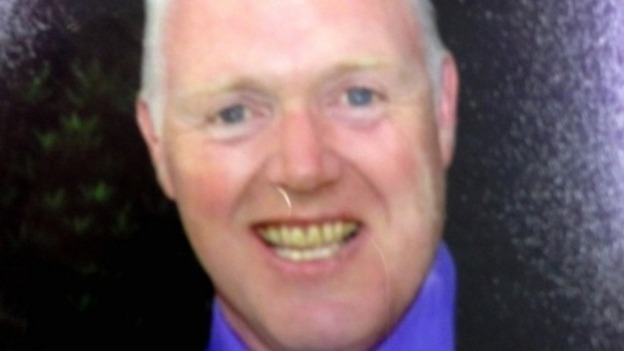 Thousands of mourners are expected today at the funeral of the first prison officer murdered by Northern Ireland paramilitaries for almost 20 years.
Cookstown in Mid Ulster will come to a standstill as former colleagues, friends and neighbours pay their respects to David Black, 52.
The married father of two was gunned down by suspected dissident republicans during last Thursday's high-speed motorway ambush as he drove to work at the high-security Maghaberry prison in Co Antrim.
Advertisement
High profile republican among cleared pair
High profile republican Colin Duffy, 44, and a second man aged 31 have been released unconditionally, a spokeswoman for the PSNI said.
The pair were detained in Lurgan, Co Armagh, miles from where David Black was ambushed on the M1 motorway on his way to work at the top security prison near Lisburn, Co Antrim.
A third man arrested by Gardai is still being questioned in Co Leitrim.
Duffy has been cleared of murder charges on three previous occasions - the latest last January after two soldiers were shot dead outside Massereene Army barracks.
He was arrested on Friday at his home in the Kilwilkie estate, where republicans opposed to the peace process have huge support.
Northern Ireland prison officer murder: Pair freed
Two men being held in connection with the murder of prison officer David Black in County Antrim have been released without charge.
A third man arrested is still being questioned.
Funeral to be held for murdered prison officer
The funeral for murdered Northern Ireland prison officer David Black will take place on Tuesday, it was announced today.
The service will be held at Molesworth Presbyterian Church in Cookstown.
Mr Black, who had served more than 30 years' with the Prison Service was gunned down on Thursday during a high speech ambush on a motorway as he drove to work at Maghaberry high-security prison.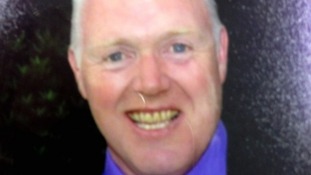 Three men, aged 31, 29 and 44, have been arrested following the killing of prison officer David Black in Northern Ireland.
Read the full story
Load more updates
Back to top