MSPs back drink-drive limit cut
Plans to cut the drink-driving limit in Scotland have been endorsed by the Scottish Parliament, but amid concerns over whether they would work.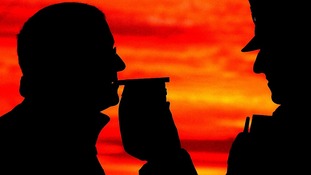 Plans to cut the drink-driving limit in Scotland have been endorsed by the Scottish Parliament.
Read the full story
Justice Secretary Kenny MacAskill has also asked the UK transport secretary for the transfer of powers in areas such as random testing and tougher measures for young drivers:
This government welcomes having the power to set the drink-drive limit but the Scotland Act was a missed opportunity.

The very limited transfer of powers did not go far enough.

We wanted a package to be devolved that would allow us to consider whether the police should be able to carry out breath testing drivers anytime, anywhere, and powers to consider changing the penalties for drink-driving.
We also called for the chance to consider differential drink-driving limits. For example, for young and novice drivers.

None of these were devolved by the UK government and I have written to the Secretary of State for Transport calling for the UK government to reconsider.
– Justice Secretary Kenny MacAskil
Advertisement
Labour's Lewis MacDonald has welcomed the proposal to reduce the limit but said it could potentially have resource implications at a time of cuts to police backroom staff.
"I am not, in principle, opposed to the further devolution of more powers in this area but I am concerned to see the legislation come forward using the powers that are devolved already in order for that to provide the basis to go forwards," he said.
Mr MacDonald praised the former Labour government at Westminster for commissioning Sir Peter North's independent review of the law on drink and drug driving.
"Random testing, for example, was one of the North recommendations that he was able to elucidate strong evidence for," he said.
"I think some of the other issues raised are less evidence-based but I don't think the priority at this stage is the debate around those powers.
"The priority is to ensure that the powers that we have are implemented effectively."
MSPs have voted 100 to 12 in favour of a Scottish Government motion welcoming a consultation paper on reducing the drink-drive limit.
The MSPs noted the Government's 'continued efforts to secure a more extensive set of powers over drink driving from the UK Government'.
In the UK if a driver is found to be either over the drink-drive limit, and/or driving while impaired by alcohol, they can receive a maximum penalty of six months in prison and an unlimited fine.
Anyone convicted must also receive a one-year disqualification.
If a driver kills someone while under the influence of alcohol, they can be charged with death by careless driving while under the influence of drink or drugs, which carries a maximum penalty of 14 years in prison.
Male drivers - 89% of convictions for dangerous driving while under the influence of alcohol in 2002 were men.
Occupational drivers - drivers who drive for work were more likely to admit drink-driving than other drivers (57% compared to 43%).
Car drivers are most likely to fail a breath test, followed by motorbike riders.
Young drivers aged 17-24 have the highest level of drink-drive crashes per distance travelled.
Advertisement
According to a survey of 1,000 drivers by Brake, the road safety charity, half of UK drivers admit to drink-driving.
More than one in four drivers (28%) also admit driving the morning after having a lot to drink, when they are likely to still be over the limit.
Drink driving remains one of the biggest killers on our roads - despite a decline in drink-driving casualties - a road safety charity has warned.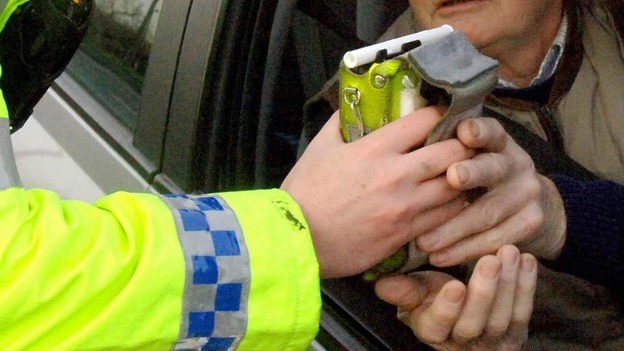 In the UK, drink-drive casualties (deaths, serious injuries and minor injuries) decreased significantly during the 1980s, but rose by nearly a third between 1993 and 2002 (from 14,980 to 20,140).
Since then they have been falling, but remain one of the biggest killers on our roads - road safety charity Brake has warned.
Many more drink-drive crashes are caused by drivers who only have small amounts of alcohol in their blood.
A further estimated 80 road deaths per year are caused by drivers who are under the drink-drive limit, but who have a significant amount of alcohol in their blood.
Lowering the drink-drive limit in Scotland to the equivalent of a pint of beer will save up to 17 lives a year, the Telegraph reports.
The current limit is roughly equivalent to one – and – a – half pints of beer.
Justice Secretary Kenny MacAskill yesterday published a public consultation on the proposal, which has the support of opposition parties and the police.
According to the document, there is an average of 960 casualties on Scotland's roads every year in accidents involving drink-driving including 30 deaths.
Mr MacAskill said lowering the drink-drive limit to 50mg will save between three and 17 annually.
Motorists in Britain are among the worst offenders in Europe for drink-driving, a study on the Metro suggests.
Six per cent of drivers get behind the wheel despite being over the limit, according to research by road policing group Tispol.
The average of positive tests across Europe was just 1.7 per cent.
Some 829 drivers tested positive among almost 14,000 breath tests carried out in Britain as part of Tispol's week-long, pan-European study last month.
Load more updates
Back to top