New end-of-life care legal rights
Relatives are to get a legal right to be consulted before food or water is withdrawn from terminally-ill patients under the so-called "pathway to death," under new Government proposals.
Phil McCarvill at Marie Curie Cancer Care has said that the Liverpool Care Pathway remains an "important part of good end-of-life care".
But he said that his charity is calling for a national audit in order to "ensure confidence in end-of-life care" in the UK.
ITV News asked what you make of the proposal to make it a legal obligation for health professionals to inform families of any end-of-life care decisions they take.
Here is a selection of your responses:
Fully agree with it. Families should always be involved in the decision on what happens to a loved one.
– Philip Carey in Wrexham, Wales
The doctors already do this at my local hospital.
– fran clair in fleet, hampshire
Shouldn't a final will and testament be the resounding voice at the end though? ... That states exactly what the patient would want.
– Dawn Marie Lewis

You can share your thoughts by visiting our Facebook page or emailing us at: yourstory@itn.co.uk
Advertisement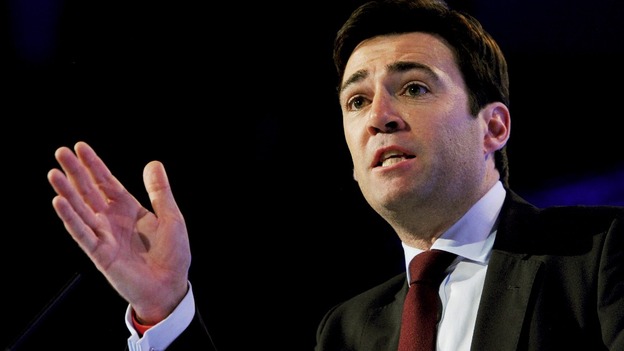 The Shadow Health Secretary Andy Burnham has said he welcomes the proposal to legally oblige health professionals to inform patients' relatives before making end-of-life care decisions.
He said: "I welcome this move to strengthen families' rights in end-of-life care.
"I support the Liverpool Care Pathway, but it is absolutely essential that it is properly explained to people. Families must be fully involved and consulted at every stage.
"But, while these changes are good as far as they go, I would like to see much more ambition from the Government on end-of-life care.
"Far too many families in England find themselves spending their final hours with a loved-one in a hospital. Many would much rather be together at home or in a hospice.
The Liverpool Care Pathway (LCP) is a best practice guide designed to help health professionals across the NHS give patients better care in their last few hours or days.
Its name comes from the Liverpool-based NHS Trust that developed the pathway in 1997.
The pathway can be used irrespective of the diagnosis and can be used in a hospital, home, hospice or care home - but only when all relevant medical staff agree that the patient is dying.
Medication may be reviewed
Relatives of the patient should be consulted about maintaining the patient's comfort
Intake of food and fluids may be reviewed in the best interests of the patient
Any spiritual or religious needs of the patient should be determined and catered for
Professor Mark Glaser, the cancer specialist who treated the former Labour Cabinet minister Mo Mowlam, has described the Liverpool Care Pathway as "corrupt".
He told the Daily Mail he believes the pathway is being used as a way to hit NHS targets and free up beds, and revealed that he has personally taken "dozens" of his own patients out of the system.
You can't be just guided by admission rates and targets.

There is nothing more intransigent and corrupt at the moment in medical practices as the hospice Liverpool Pathway movement.

It's not really active or passive euthanasia, it's negligence ...

All the managers want the bed space and they will take down drips weeks earlier to get people out. That is a scandal.
– Professor Mark Glaser
Roy Lilley, a former NHS Trust Chairman has told Daybreak that the Liverpool Care Pathway in principle works, however the "wheels come off" when relatives aren't informed properly.
Advertisement
Denise Charlesworth-Smith, who lives in Brookville, near Methwold, has told Daybreak that her father, Phil, was placed on the controversial Liverpool Care Plan by a Nottinghamshire hospital without any consultation with her family.
Health Minister Norman Lamb has told Daybreak that he is "obviously very concerned" about reports that the Liverpool Care Pathway has been used without consent.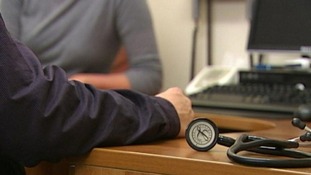 Families are to get a legal right to be consulted before patients are put on the "death pathway", it has been revealed.
Read the full story
Marie Curie Cancer Care welcomed the proposed new legal right for patients to be consulted on end-of-life care decisions.
But the charity said the Government should go further and called for the next independent national audit of the Liverpool Care Pathway to be brought forward.
The Liverpool Care Pathway has enabled thousands of people to experience dignified care in the last hours and days of life. It was developed to spread the hospice model of end of life care into hospitals and other healthcare settings.

We have become increasingly concerned about the damaging media coverage which reports negative experiences of people in hospital and the end of life.
That is why we are calling for the next independent national audit to be brought forward so that we can identify as soon at possible where these failings are taking place.

Once this is done, an action plan must be put in place for improvements where care is below the highest standards that the public expects.
– Imelda Redmond, director of policy and public affairs at Marie Curie
Load more updates
Back to top