Israel fires missile into Syria
The Israeli military has said it has fired into Syria in response to violence again spilling into Israeli-held Golan. Despite warnings, another errant mortar shell from Syria landed in the Golan Heights today.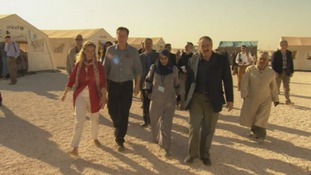 Prime Minister David Cameron said Syria's President Bashar al Assad should face "full international justice" for his "appalling crimes".
Read the full story
A Downing Street spokesperson said talks with Syrian rebel military leaders will help the UK "better understand the actual situation".
The spokesperson said:
The Government will make absolutely clear to these groups that they must respect human rights and humanitarian law standards.

We will also call on them to work with aid agencies to facilitate vital humanitarian access."
The comments came after the Prime Minister visited Jordan's border with Syria.
Advertisement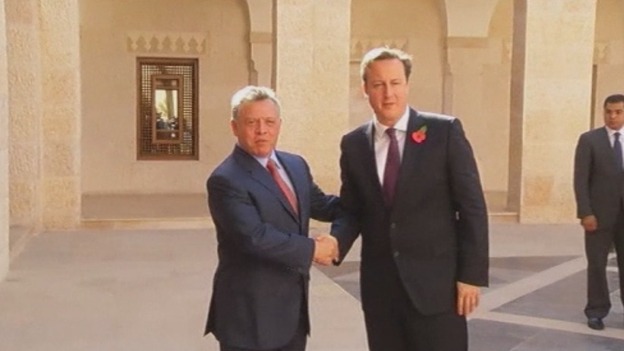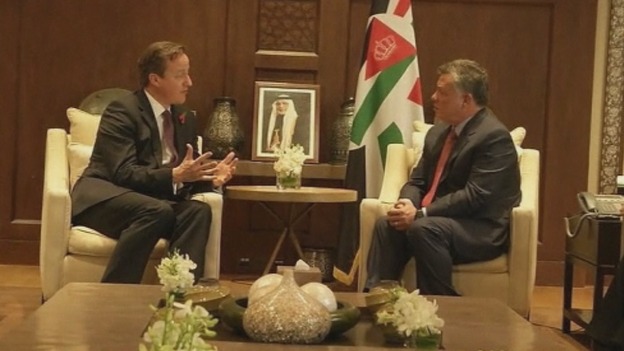 Foreign Secretary William Hague announced the UK is opening talks with Syrian rebel military leaders in a bid to unite the opposition and end the bloodshed.
Mr Hague said in a written statement to Parliament that he has given the green light to his special envoy to the opposition, John Wilkes, to arrange meetings to initiate discussions.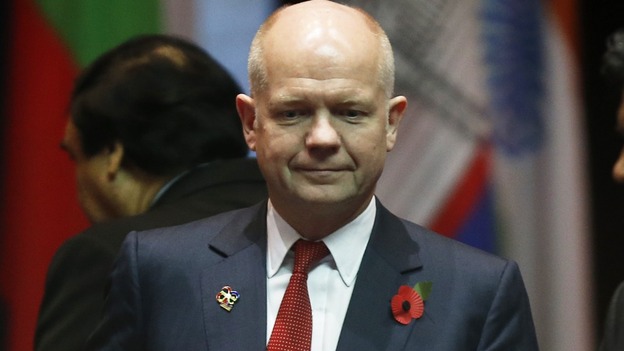 "All contacts will take place outside Syria, and then only in environments we deem suitably secure", Mr Hague wrote. "Through continuous assessment, we will make every effort to ensure that FCO officials engage only with legitimate representatives of the opposition".
"The decision to engage with military representatives of the armed opposition in a political dialogue supports our efforts to achieve a peaceful and sustained political solution to the crisis", he added.
Mr Hague's comments came as Prime Minister David Cameron met refugees from the conflict at a UNHCR camp in Jordan.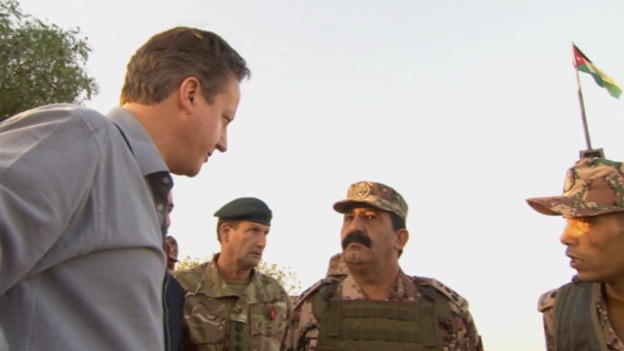 Prime Minister David Cameron pledged to increase humanitarian aid by £14 million as he visited a UNHCR camp for Syrian refugees in Jordan, Reuters reported.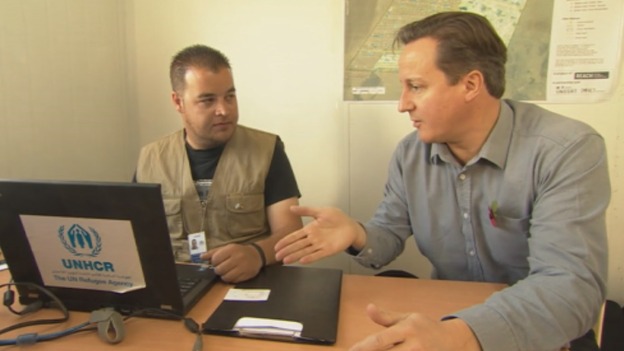 Mr Cameron was accompanied by Jordanian Foreign Minister Nasser Judeh as he met UNHCR officials at the camp, based in an area where approximately 500 refugees cross the border from Syria every day.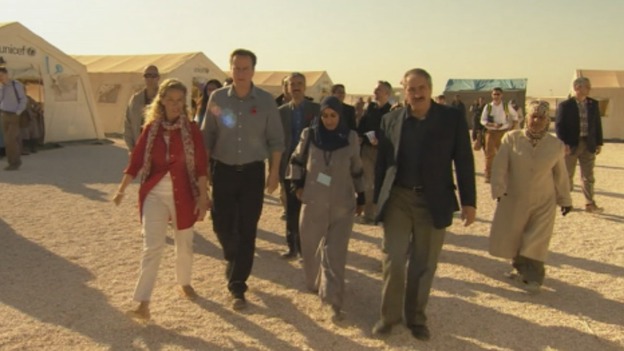 UNHCR representative Andrew Harper said the conditions at the camp are improving.
Mr Harper said, "Five hundred plus came last night and we know that the refugees in Jordan are actually talking to their friends and relatives in Syria and saying 'look, that the situation is improving in the camp, come over'".
Prime Minister David Cameron said he would like Syrian President Bashar al Assad to face "full international justice for the appalling crimes that he has meted out on his people".
Advertisement
The Prime Minister showed his anger and frustration at the situation in Syria during a visit to neighbouring Jordan.
Standing at a border post, where on average five hundred Syrians cross into Jordan every night, he said the international community was not doing enough.
"We have got to do more."
David Cameron said the issue would be the first thing he would raise with Barack Obama when he spoke to the re-elected US president.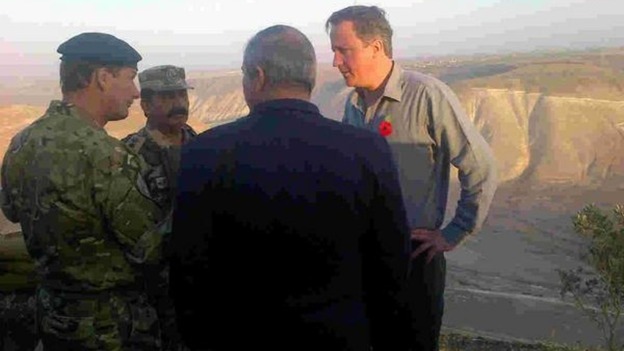 As the Syrian civil war intensifies David Cameron toured a refugee camp that is continually expanding in the Jordanian desert.
Mr Cameron wants the international community to re-think its options, including arming the Syrian opposition.
The difficulty is that the opposition is disparate and disorganised. There are concerns that any weaponry given to the rebels would fall into the hands of al-Qaeda supporters who have joined the fight against President Assad.
I would like to see President Assad face full international justice for the appalling crimes he has meted out on his people. Every night we see his helicopters, his aeroplanes, bombing, maiming and killing his own citizens.

That is why 500 of them flee across this border to where I am standing right now. But what we want to see is transition in Syria. We want Assad to go, we want to see a peaceful political transition and a safe country for the future.
I am standing with the Syrian border just behind me and every night 500 refugees are fleeing the most appalling persecution and bloodshed to come to safety and frankly what we have done so far is not working. The history of the country behind me, Syria, is being written in the blood of its own people.
We have had two failed resolutions at the United Nations, two envoys, countless ceasefires and there are 30,000 people who have died. One of the first things I want to do with the newly-elected president is talk about how we can do more for refugees here on the border, more pressure on the United Nations, more pressure on this dreadful regime behind me in Syria, more to help the opposition.
Load more updates
Back to top