Prince celebrates 64th birthday
Prince Charles has celebrated his 64th birthday at Government House in Wellington, New Zealand with 64 others who were also born on this day. He is in New Zealand as part of the Diamond Jubilee tour.
The Prince of Wales and the Duchess of Cornwall continued their tour of Australia with a visit to watch the Melbourne Cup, Australia's most prestigious horse race: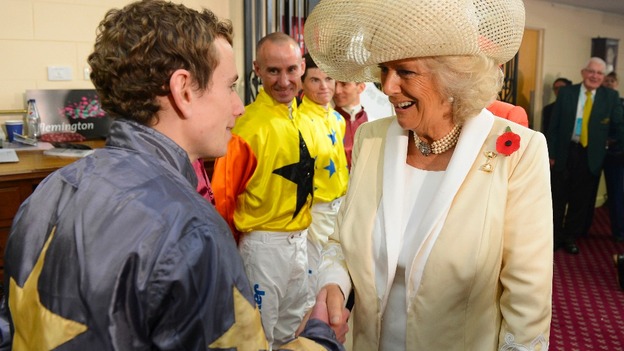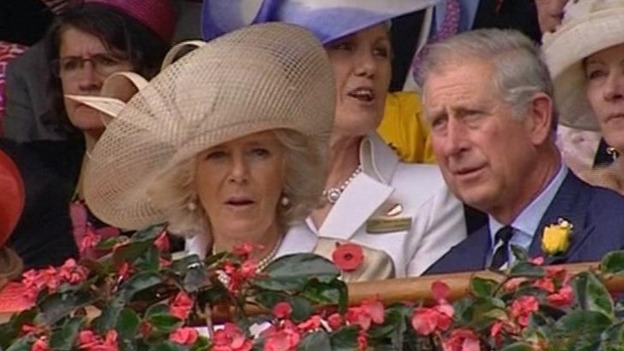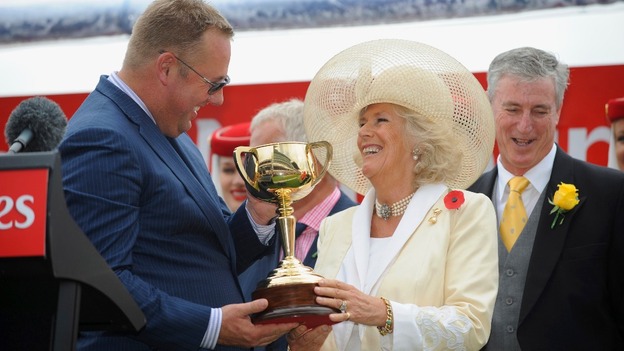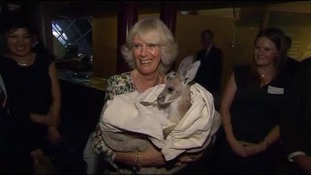 The Duchess of Cornwall cradled an orphaned kangaroo joey in her arms as the Royal Jubilee tour arrived in the Australian Outback.
Read the full story
Advertisement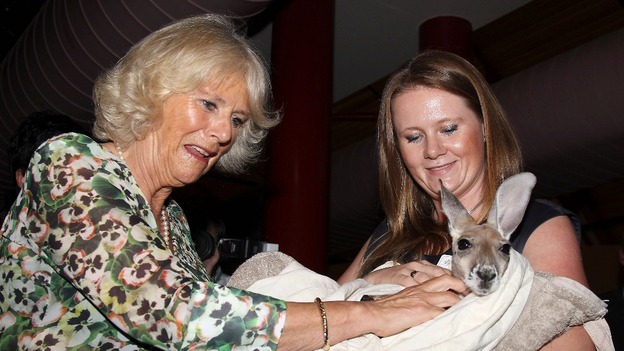 The Duchess of Cornwall lost her heart to an orphaned kangaroo joey as Prince Charles and his wife arrived in the Australian Outback.
Camilla stroked the 12-month-old Rooby Blue during a visit to the remote rural settlement of Longreach.
She said: "Oh hello," then "Very friendly. Doesn't it look pretty?
"There's a first time for everything."
The Duchess scratched the Rooby Blue under and then held the animal.
Charles also took an interest and gave the joey a pat on the head as Camilla added: "That's so sweet."
The Prince of Wales also became a bushwhacker for a day, wearing the akubra hat usually worn by rural workers.
And the royal couple visited the Australian Stockman's Hall of Fame, a heritage centre remembering cattle pioneers who developed the Outback.
Prince of Wales and the Duchess of Cornwall have arrived in Australia on the latest leg of their Diamond Jubilee tour.
The royal couple will travel to five states and one territory during their six-day visit.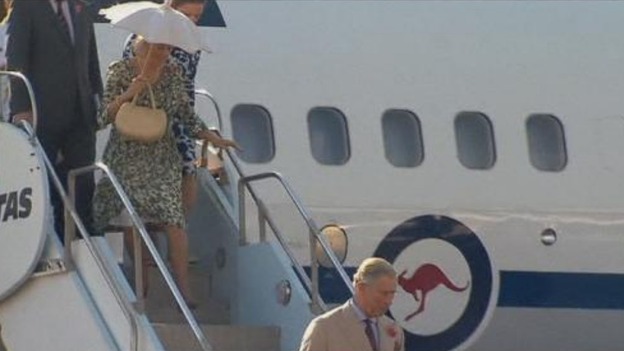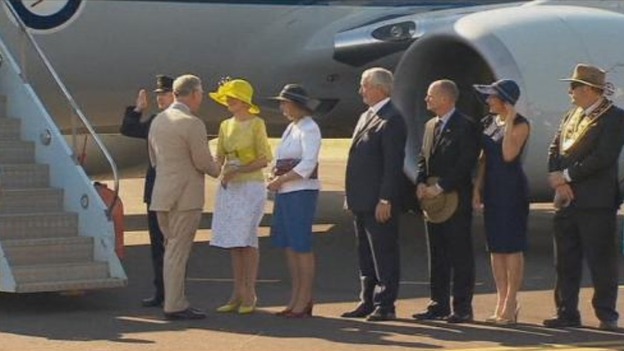 They were greeted by Australian Governor General Quentin Bryce who said:
"Your Royal Highnesses, we are thrilled that you decided to begin this significant visit here in Longreach.
As an Ilfracombe girl, I can assure you with complete confidence that there is no hospitality more genuine than that of Western Queensland."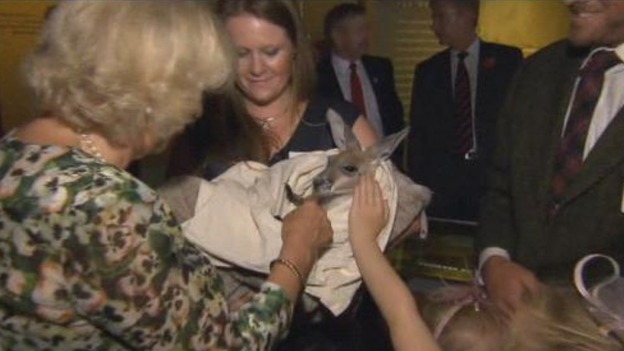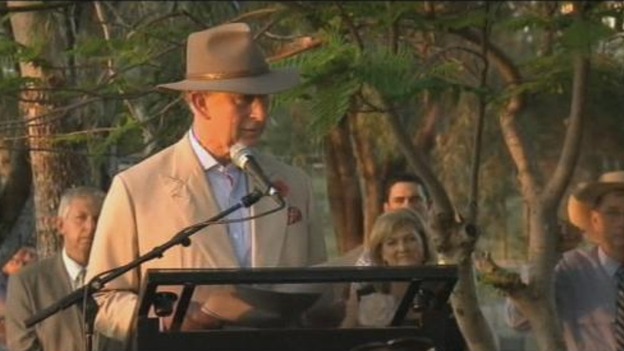 The Duchess of Cornwall won the hearts of a group of Second World War veterans today as her Diamond Jubilee tour of Papua New Guinea with the Prince of Wales drew to a close.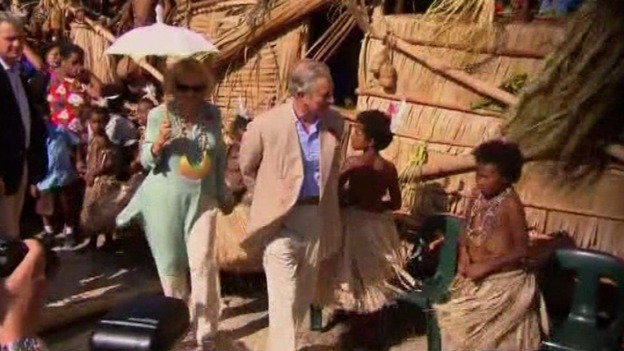 Camilla, whose father fought in North Africa, met the old soldiers on a trip to remember one of the pivotal battles of the global conflict.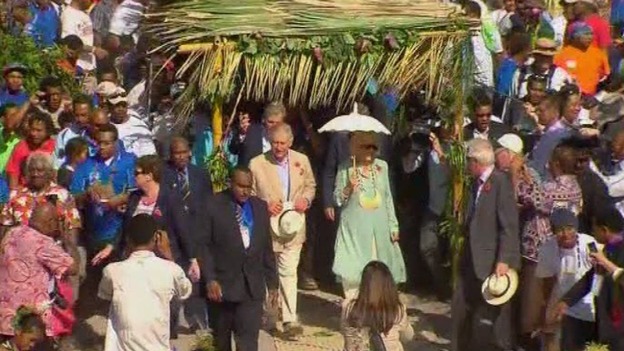 The elderly men were survivors of the fighting on the Kokoda Trail, where Australian and Papua New Guinea forces held off Japanese troops in 1942 as they tried to push through to the nation's capital Port Moresby, which would have been an ideal launch point for an invasion of Australia.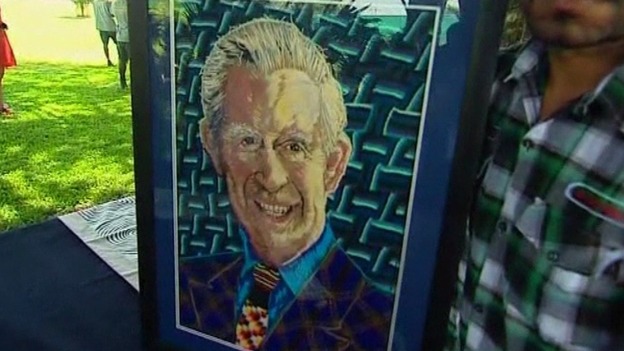 The Prince of Wales and his wife have been visiting Papua New Guinea since Saturday and later today will leave for Australia.
Load more updates
Back to top