Dorries' second Bushtucker trial
MP Nadine Dorries has taken part in her second Bushtucker trial on the ITV reality show I'm A Celebrity, eating a camel's toe, an ostrich's anus and a lamb's testicle.
Former Liberal Democrat MP and I'm a Celebrity... Get Me Out of Here! contestant Lembit Opik has backed Nadine Dorries' appearance on the show.
Mr Opik told Daybreak: "Nadine Dorries is the most interesting person in British politics right now. Why? She's the one we're all talking about."
Nadine Dorries has hit out at fellow Westminster politicians on her first day in the jungle of I'm A Celebrity Get Me Out Of Here!
In a conversation with Made in Chelsea star Hugo Taylor, Dorries said:
In Westminster, politicians really have to crack out of this fusty, old-fashioned impression everybody has.

They think everybody lives in landed estates; everybody's out of touch with real people.

I think MPs have really got a responsibility given all the bad press we've had recently to get out of Westminster and communicate with people on a different level.
Advertisement
Political commentator Andrew Pierce has said that Tory MP Nadine Dorries should have been at her local war memorial on Remembrance Sunday.
Mr Pierce told Daybreak: "Nadine Dorries should be in her constituency working hard and not in the jungle."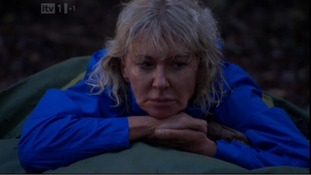 MP Nadine Dorries has officially landed in the jungle tonight for her time on I'm A Celebrity Get Me Out Of Here!
Read the full story
Nadine Dorries' daughter has taken over her mum's Twitter feed, while the MP is in the jungle. Today she told followers Ms Dorries sponsored a wreath to be laid at her constituency's Remembrance Day service in her absence:
@russhookeyitv Mum sponsored a wreath & arranged for someone 2 lay it on behalf& let organisers know weeks ago that she'd be unable 2 attend
On the ITV Facebook page we asked whether Nadine Dorries was right to enter the show 'I'm a celebrity....' While a serving MP.
Here are some of your responses:
Ian Mortimer said: "I asked my boss if I could have a month off work with pay so as to engage with people. He said yes, start your engaging off at the job centre."
Helen James said: "Another name added to the list of Z list celebs. This year's lot are all has beens!"
Paul Gray said: "It's her choice. If she's after stardom that's also her choice.The public will keep her in or kick her out. I'll just watch and see what happens."
Advertisement
British Legion in Nadine Dorries' constituency say there are 'many things wrong with her', but skipping Remembrance Day isn't one of them.
They received a letter earlier this autumn stating clearly she would be 'out of the country' and couldn't attend. No last minute no-show.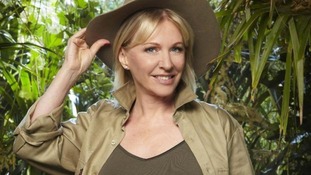 Tory MP Nadine Dorries has defended her involvement in I'm A Celebrity... as she faced flak for snubbing a constituency Remembrance event.
Read the full story
When I read that more people watch the X-Factor final than voted in the general election, it is something I pondered on. The majority of people don't look to Westminster and they don't buy newspapers, as the distribution figures show us. They do however surf the net, watch popular TV and engage with reality shows. if that is where sixteen million people are, it's where politicians need to be too.
– Nadine Dorries
Nadine Dorries will be donating her parliamentary salary earned during her time in the jungle to children's charities in her Mid Bedfordshire constituency, ConservativeHome has said.
It added that Ms Dorries insists she "did inform" the Whips Office she would be away for up to a month.
Load more updates
Back to top