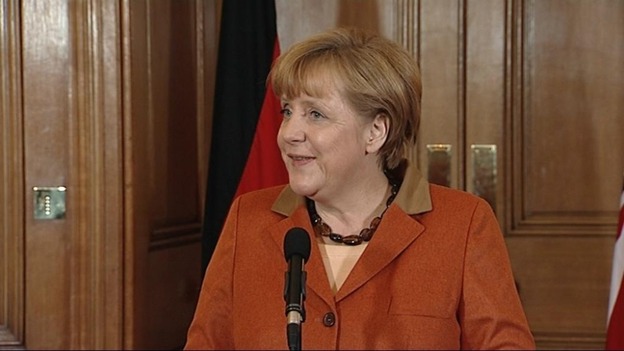 German Chancellor Angela Merkel said it was important that Europe spends its money effectively, but would not be drawn on whether she supports a budget freeze. Speaking through an interpreter she said:
"I beg leave to first discuss this with the Prime Minister. What is in my interests is that we use our money effectively."
"Not all of the expenditure that has been earmarked has been used with great efficiency... We need to address that."