The Metropolitan Transportation Authrority is still working to pump flood water out of the New York City Subway after Hurricane Sandy.
Seven tunnels under the East River remain flooded with entire platforms under water in some places, according to the New York Times.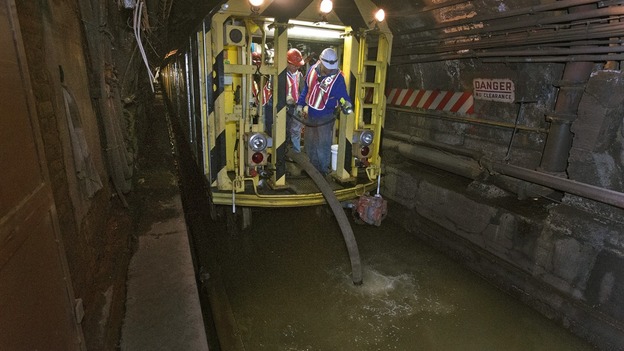 Most of the major lines were up and running within a week of the hurricane, but the recovery teams have been working around the clock to restore service to the rest of the network.