Osborne 'set to freeze' fuel duty
Conservative rebels said they expect the Chancellor to freeze a planned 3p rise in fuel duty for another three to six months. The Government has defeated a Labour motion to postpone the duty rise by majority of 48.
Shadow Chief Secretary to the Treasury Rachel Reeves has told Daybreak that a delay in fuel duty rise will "make a difference to people".
George Osborne will come under fresh pressure today to scrap January's planned 3p a litre increase in petrol duty. Daybreak's Gregg Easteal reports:
Advertisement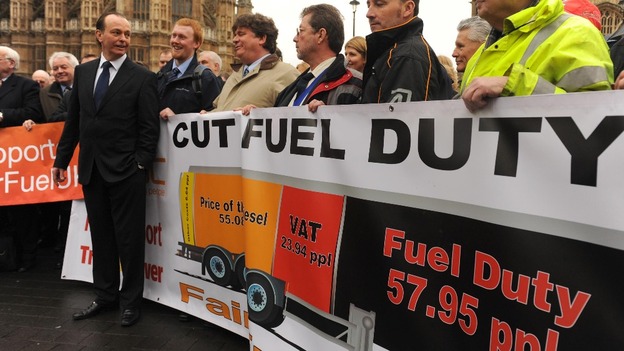 The campaign group FairFuelUK previously said it believed the tax hike could will raise only £800 million, compared to Treasury projections that it would bring in £1.5 billion.
It could also cost as many as 35,000 jobs, it said.
The group will be campaigning at parliament today ahead of the debate and vote in the Commons.
Its spokesman, broadcaster Quentin Willson, said: "The momentum building up behind FairFuelUK's call to see this damaging 3p rise scrapped is becoming unstoppable.
"The Treasury appears to be listening. We welcome Labour pushing on this issue. Consumers are currently paying an eye-watering 80p-per-litre in combined fuel duty and VAT.
"This is socially unjust and adding another 3p in tax doesn't make sense for economic recovery and deficit reduction."
Labour had hoped some campaigning Tory backbenchers would support its motion and rebel against the Government.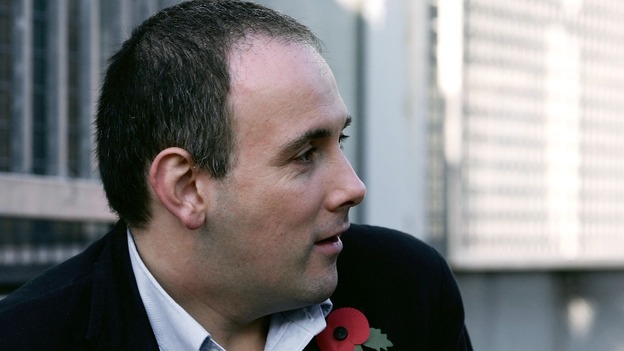 But Robert Halfon MP, who has led the campaign against increasing fuel duty, said he would not vote against the Government until he had seen whether George Osborne responds to mounting concerns in the Autumn Statement, due on December 5.
He said: "The cost of fuel is the number one issue, that's why I am campaigning on it.
"I have had discussions with various people and it is my view that the Government is in strong listening mode.
"If I didn't believe that I would make a point and go in to the lobby with Labour."
With our economy so fragile and prices still rising faster than wages, it would be wrong to go ahead with another tax rise on families and businesses.

To boost our flatlining economy, Labour has already called for a temporary VAT cut which would take 3p off a litre of fuel. But if ministers won't do this, the very least they could do is axe January's fuel duty rise at least until April.

And they could pay for this by clamping down on known tax avoidance loopholes, like the one used by some employment agencies to falsely inflate expenses.
– Shadow Chief Secretary to the Treasury Rachel Reeves
There was growing pressure today on Chancellor George Osborne to abandon the Government's controversial 3p-a-litre increase in fuel duty planned for January.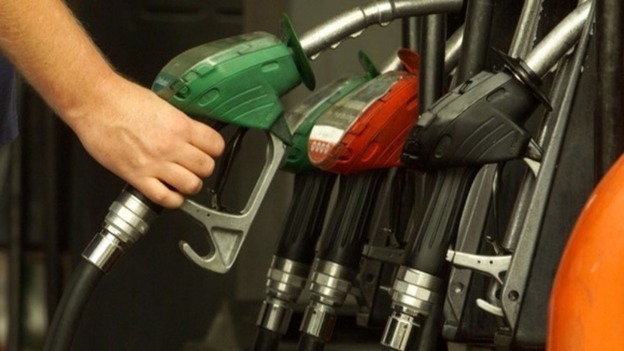 Labour are calling on the Government in a Commons vote this afternoon to delay the tax hike until at least next April, claiming families and businesses are in desperate need of some good news from the Exchequer.
Advertisement
Labour will vote on Monday for delay in fuel duty increase at least until April, I hope all MPs will back us @cathyjamieson on Which? report
I urge MPs from all parties to vote for our fuel duty motion and give some much needed relief to millions of motorists - @rachelreevesmp
Shadow Chancellor Ed Balls has argued that postponing the planned January increase could be paid for by clamping down on tax avoidance schemes used by employment agencies.
In a blog for PoliticsHome, Mr Balls wrote:
Where should the Government get the money to pay for this tax cut? I suggest they pay for this move by clamping down on tax avoidance.

For example, there is a growing problem with some employment agencies forcing workers to become employees of an umbrella company.

They then falsely inflate the worker's travel and food expense claims, reducing tax and national insurance, and pocket the avoided tax as profits.
HM Revenue and Customs has forecast that these schemes cost the exchequer £650 million a year. Recent estimates have now put it as high as £1 billion a year.

Even if only a proportion of that money was recouped it could pay for the fuel duty rise to be put off until next spring.
Labour will force a Commons vote today to call for a planned 3p hike in fuel duty to be postponed for a second time.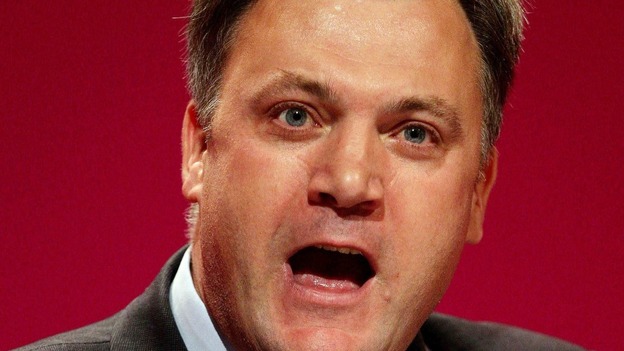 Ed Balls said "it cannot be right" to hit struggling families and businesses with another tax rise, and urged MPs from all sides to back demands for the Government to cancel the increase due in January.
He said: "At a time when the cost of living is rising, our recovery is fragile and this out-of-touch Government is giving 8,000 millionaires a tax cut, it cannot be right to hit middle and low income families and small businesses with another tax increase.
"That is why Labour is calling on the Chancellor to cancel January's planned 3p rise in fuel duty - at least until next April.
Load more updates
Back to top