PM 'fed' up' over Abu Qatada
David Cameron has expressed his frustration at terror suspect Abu Qatada, saying: "I'm fed up he's still at large in the country." Qatada has been released on bail after winning the latest round in his legal fight against deportation to Jordan.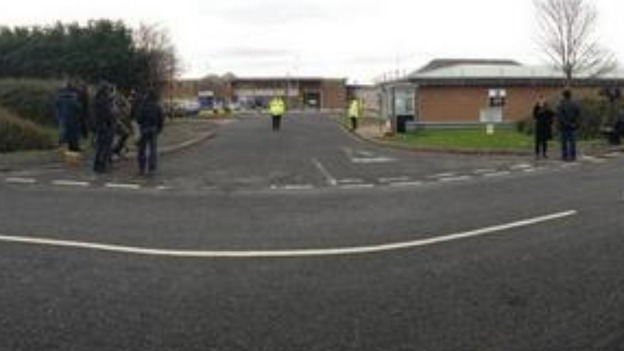 David Anderson QC, the Independent Reviewer of Terrorism Legislation, said "the key to (the Qatada) case really lies in Jordan".
What the judge said, what the court said in terms, was that a simple amendment to the Jordanian criminal code so as to remove an ambiguity that is in it at the moment ought to suffice to make deportation possible, because it would then be possible to say without fear of contradiction that Abu Qatada, if placed on trial back in Jordan, would not be tried on the basis of evidence obtained by torture.
– David Anderson QC, speaking on BBC Radio 4's Today programme
Advertisement
Shadow home secretary Yvette Cooper has attacked Theresa May's handling of the Abu Qatada case.
She told Daybreak she was left "worried" by the Home Secretary's approach.
Jordan is seeking to assist the UK in efforts to appeal the ruling against the deportation of radical Islamist cleric Abu Qatada, according to the Associated Press.
Jordan's acting Information Minister Nayef al-Fayez said today the kingdom's constitution and a constitutional court "guarantee a fair trial" for the terror suspect.
Deputy Prime Minister Nick Clegg has told Daybreak the Coalition Government will do "everything we can to challenge" Abu Qatada's legal fight.
Shadow home secretary Yvette Cooper has told Daybreak her Government counterpart Theresa May was "absolutely right to appeal" Abu Qatada's bail ruling.
But she said the Home Secretary's legal strategy to get the terror suspect deported had gone "very badly wrong."
Everyone will be horrified by (Qatada's release) because Theresa May told us in April that he would be deported, it was all on track ... that she had a legal strategy that she was confident in and it's all gone very badly wrong.

And I am very worried because everybody wants to see Abu Qatada on a plane not walking Britain's streets. It does look as if this legal strategy hasn't worked. And I think a lot more needs to be done now.
– Yvette Cooper
Advertisement
Deputy Prime Minister Nick Clegg has told Daybreak the Coalition Government will do "everything we can to challenge" Abu Qatada's legal fight "every step of the way" to rid him from the country.
We're determined to deport him. We strongly disagree with the court ruling and we're going to challenge it, we're going to take it to appeal. We're absolutely determined to see this man get on a plane and go back to Jordan.

He doesn't belong here, he shouldn't be in this country. He's a dangerous person. He wanted to inflict harm on our country and this Coalition Government is going to do everything we can to challenge this every step of the way to make sure that he is deported to Jordan.
– Nick Clegg
Conservative MP Peter Bone has told Daybreak that the interests of the public should be put before the European Court in the case of Abu Qatada.
"Enough is enough," he said. "Put this terrorist on a plane and send him home and worry about the European Court afterwards. There are times when we need to put the public interest in front of the European Court and this is one of them."
He added: "The highest court in this land, our Supreme Court, has said he can go back. Now, if the highest court in this land says he can go back, then he can go back. We should not be kow-towing to this 'Mickey Mouse' European court. The Supreme Court should be the ultimate court."
The home affairs committee chairman Keith Vaz last night told BBC News the Abu Qatada case had cost taxpayers £1 million:
At the moment, it looks pretty farcical that a very dangerous man is now put on bail having gone through the court system for seven years and having cost the taxpayer £1 million.

What we need to do is study the judgment carefully and to try to persuade the Jordanians to do the only thing that the courts wanted them to which is to strengthen the Jordanian criminal code.
Abu Qatada's solicitor Gareth Peirce welcomed the ruling that the cleric could be released, saying:
It is important to reaffirm this country's position that we abhor the use of torture and a case that was predicated upon evidence from witnesses who have been tortured is rejected - rejected by the courts of this country as by the European Court.

We clearly agree with the decision, but it is important to emphasise the fundamental rules of law that we subscribe to. To that extent, it is important for other cases, not just for this case.
Load more updates
Back to top