US open to Syrian rebel talks
President Obama has said he was "encouraged to see the Syrian opposition created an umbrella group" but has warned he was not prepared to recognise the group as a "government in exile."
President Obama said he was "encouraged to see the Syrian opposition created an umbrella group" but warned he was not prepared to recognise the group as a "government in exile."
I am encouraged to see that the Syrian opposition created a umbrella group that may have more cohesion, than they have had in the past.

We are going to be talking to them....We consider them a legitimate representative of the aspirations of the Syrian people, we are not yet prepared to recognise them as some sort of government in exile, but we do think it is broad based representative group
The worsening humanitarian crisis in Syria will leave more than four million people in need of emergency aid this winter, the UN's refugee agency told The Times.
The increasing level of violence is forcing aid agencies to abandon thousands of desperate families, and the country is becoming a "no-go zone."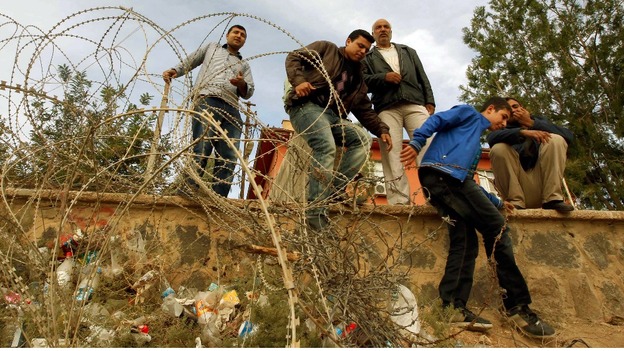 A spokeswoman for the World Food Programme said it was not possible to reach those that need help:
"There are some areas, especially, in the north of the country, that no one can reach no NGOs, no UN agencies, no one. They are sort of lost."
Advertisement
The leader of Syria's new opposition coalition urged European states to recognise it as the legitimate government, to enable it to buy weapons to try and overthrow President Assad.
Mouaz Alkhatib, the Damascus preacher elected on Sunday to lead the new Syrian National Coalition, asked for diplomatic backing. He told Reuters:
I request European states to grant political recognition to the coalition as the legitimate representative of the Syrian people and to give it financial support.

When we get political recognition, this will allow the coalition to act as a government and hence acquire weapons and this will solve our problems.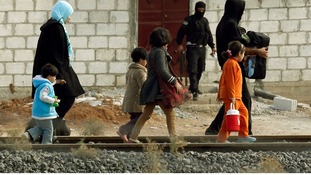 Thousands more refugees pour across the border to escape the war in Syria, whilst Turkey says the conflict is threatening their security.
Read the full story
Dramatic footage uploaded by activists shows panicked families and a number of children attempting to flee the town of Ras al-Ain.
One little girl is seen running down a street alone before being lifted up by a man who attempts to locate her missing family.
Elderly men are seen attempting to take cover in bombed out buildings, whilst the sound of fighter jets is heard overhead.
The Associated Press said the activist footage was "consistent with their own reporting" from the area.
Nearly 10,000 Syrians have fled into Turkey since Friday, seeking safety from shelling and bombing from the Syrian army, who are attempting to regain control in the rebel-held region near the border.
Syrian war planes started their assault yesterday, and the two-day death toll in the region has reached 31 people, according to Turkish authorities.
Ambulances from Turkey rushed to the border to ferry wounded Syrians to nearby hospitals.
Advertisement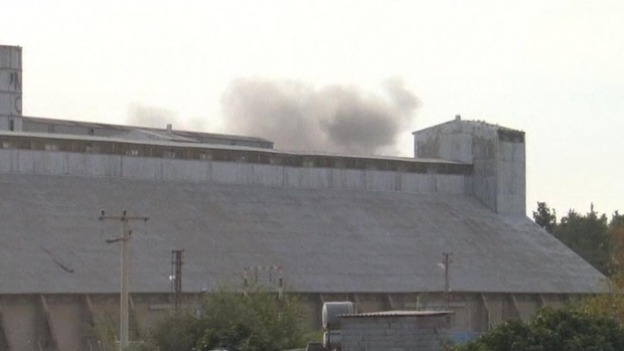 New refugees from Syria rushed to the Turkish side of the border as Syrian warplanes bombed the two of Ras al-Ain for a second day.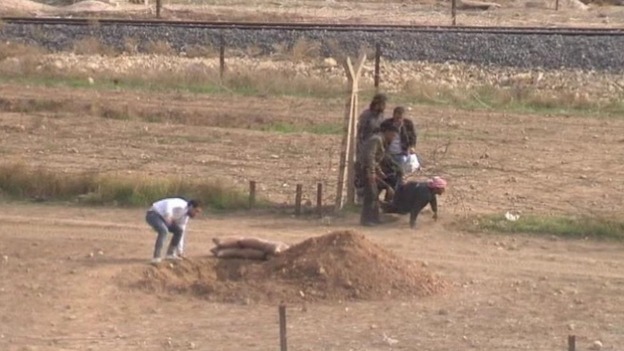 Residents from both sides of the border scurried for cover as forces loyal to President Assad continue to try and regain control of the town, which fell to rebels last Thursday.
The offensive has caused the biggest refugee movements since the conflict began last year.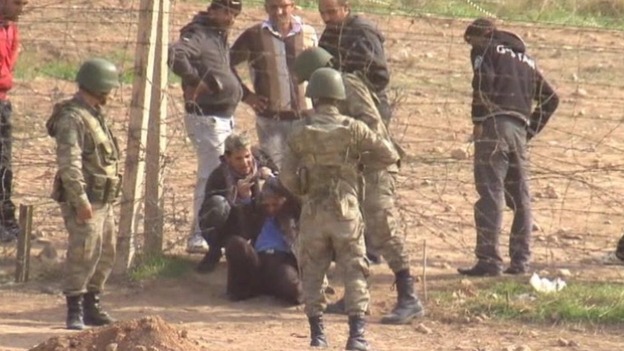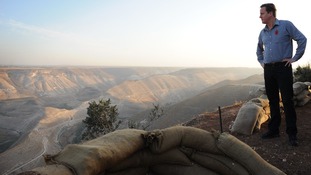 A suggestion that David Cameron has gone "out on a limb" over Syria has been rejected by his official spokesman.
Read the full story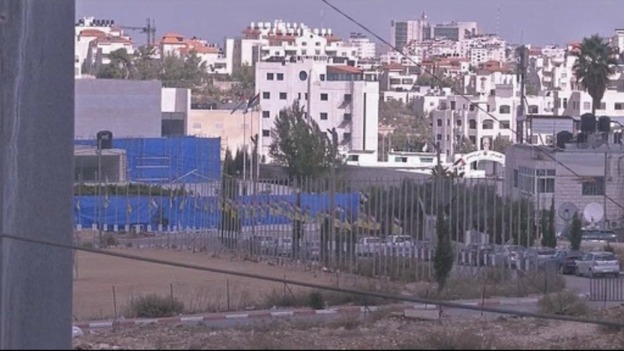 The grave site of former Palestinian president Yasser Arafat has been cordoned off today to prepare for a possible exhumation as part of an investigation into claims he was poisoned to death in 2004.
Blue tarpaulin fences were erected around the tomb in the West Bank capital of Ramallah to shield the public view.
French and Swiss experts will visit the tomb over the next two weeks after an Al Jazeera documentary in July suggested he was killed by a rare radioactive poison.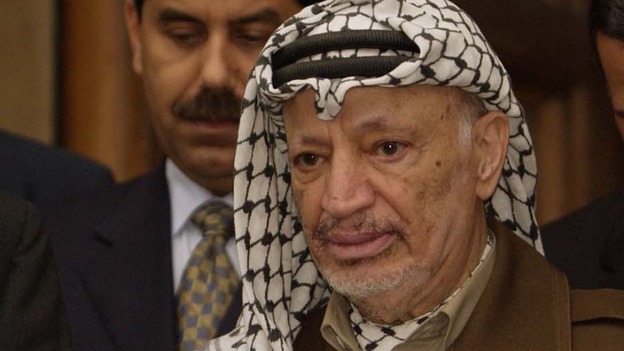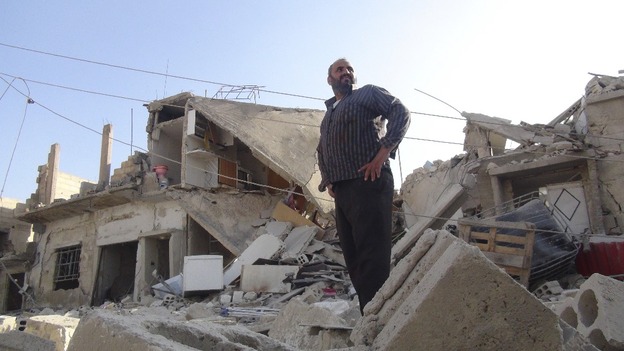 An estimated 2.5 million people have been uprooted within Syria by the civil war, more than doubling the figure previously projected by aid agencies.
The United Nations refugee agency announced the Syrian Arab Red Crescent's latest estimate, which a spokeswoman said was still "very conservative."
It came as more Syrian residents fled trouble in the rebel-held border town of Ras al-Ain, which has been subjected to two days of bombing raids by planes flown by forces loyal to President Assad.
"The figure they are using is 2.5 million. If anything, they believe it could be more, this is a very conservative estimate," Melissa Fleming of the UN High Commissioner for Refugees said. "People are moving, really on the run, hiding. They are difficult to count and access."
Load more updates
Back to top